(January 22 update: Effective today, My Hannaford Rewards is now available in all 181 Hannaford stores across the Northeast.)
Going grocery shopping? You know the drill. In stores that require you to carry around a piece of plastic in order to use digital coupons and pay the promotional prices advertised on the shelves, you'd better scan your loyalty card. Otherwise, you're paying full price.
That's the way it is at many grocery stores, whose "loyalty" programs seem stuck in the 90's. Instead of rewarding you for having a card, they're essentially penalizing you for not having one.
So isn't it time for these programs to get a much-needed makeover?
That's what the Northeastern grocer Hannaford thought, as it begins to roll out a reimagined version of a grocery loyalty program. And if it catches on, other grocers just might jump on the bandwagon.
The 180-store chain, with locations in Maine, New York, Massachusetts, New Hampshire and Vermont, officially introduced My Hannaford Rewards to a handful of stores this week. Shoppers at 11 stores in Burlington, Vermont are the first to be invited to participate in the new program – though others have been unofficially participating for some time now (more on that later).
So what makes My Hannaford Rewards different from other tired old grocery loyalty programs? First, there's no plastic card – the program is entirely digital, accessed via a bar code on your smartphone or by entering your phone number on a keypad when checking out. There's also no "two-tier" pricing, which is the cornerstone of most grocery loyalty programs, with members paying one price and nonmembers paying another.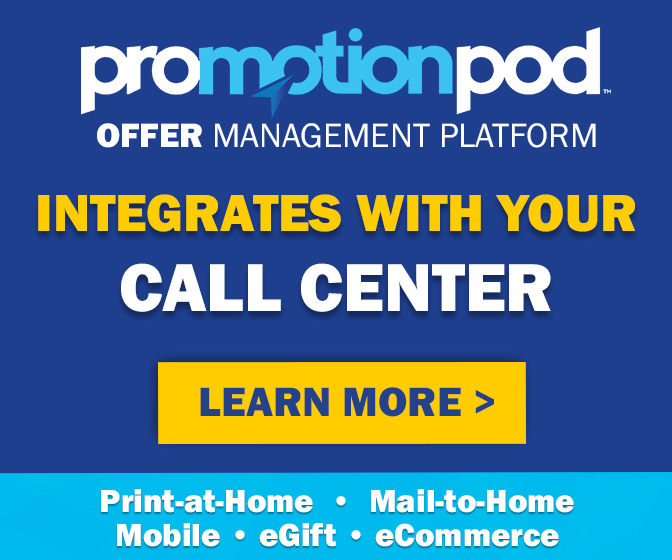 Instead, the highlight of Hannaford's program is a 2% reward on every store brand item you buy. That includes private label products, as well as any nonbranded fresh produce, meat, seafood, deli and bakery items. Rewards can be redeemed quarterly, with your accumulated balance deducted from your total the next time you shop. The program also features digital coupons, with offers that become personalized over time. And new members get several free-item coupons just for signing up.
So Hannaford may have hit upon a loyalty magic formula – rewarding members with perks, freebies and special discounts, without penalizing nonmembers with higher prices. Previously, the closest thing to a loyalty program that offered perks in lieu of two-tier pricing was Whole Foods Market's offering. Since 2014, Whole Foods has been testing a loyalty program that allows you to accumulate points, and redeem them for things like a free coffee, flowers, a gift card or a cooking class. But that program never expanded beyond just two cities, and it's expected to be phased out under Amazon's ownership.
Whole Foods has always done things a little differently. But Hannaford seems an unlikely candidate to revolutionize loyalty. Until now, Hannaford had been a longtime loyalty holdout, resisting the urge to start a traditional program like its fellow Ahold Delhaize-owned grocery chains Stop & Shop, Giant and Food Lion, all of which have had loyalty programs for years. Loyalty programs can provide stores with a wealth of customer data. But Hannaford wasn't interested in the pricing games and gimmicks that most loyalty programs are all about. So when it hit upon the idea of offering actual rewards for actual loyalty, while promoting its store-brand products at the same time, it decided now was the time to go for it.
Actually, technically, the time was back in August, when the program was first introduced as part of what was meant to be an employees-only test. Some shoppers got wind of it, and discovered there was nothing preventing them from downloading and using the new Hannaford app and participating in the program themselves. So even as My Hannaford Rewards is just now being introduced to shoppers in Burlington, plenty of other Hannaford shoppers are already taking advantage of the program.
"There are some customers elsewhere who have enrolled, but we are not encouraging, promoting or actively supporting signups for customers at this time, other than in this specific region of Vermont," Hannaford spokesman Eric Blom told Coupons in the News. "We are trying to avoid any confusion about this being the companywide launch. That will take place in early 2018."
So until then, My Hannaford Rewards is officially a pilot program, as the store gathers information and feedback, and tries to work out any kinks. By next year, the final version of the program is due to be available for all Hannaford shoppers.
And then? Could Stop & Shop, Giant and Food Lion learn from their corporate cousin, by ditching their plastic cards and two-tier pricing for something more rewarding? Could competitors start reevaluating how they reward their own most loyal customers? Could this be the beginning of a radical rethinking of what grocery loyalty programs should be all about?
Success does breed imitators. So Hannaford and its competitors will be watching closely, to see just how successful this new program will be.