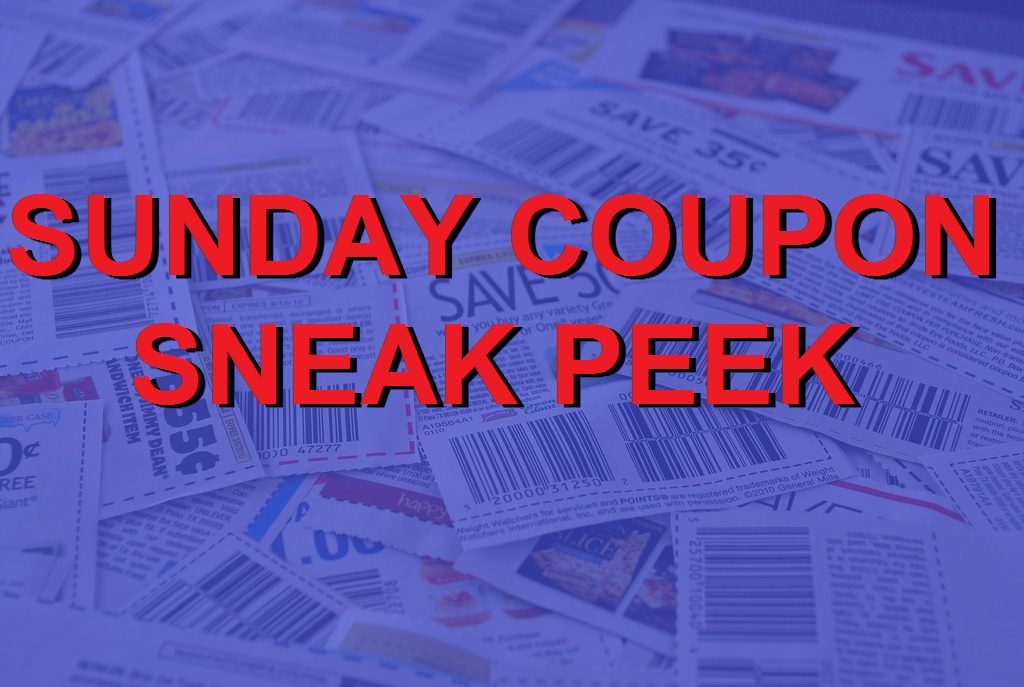 You should find two coupon inserts in your Sunday newspaper this weekend, one each from SmartSource and RedPlum. Here's a preview of the coupons to look out for.
In the meantime, plan the rest of your year and check out the exclusive, accurate and complete 2017 coupon insert schedule here. You can also search our coupon database for additional coupons.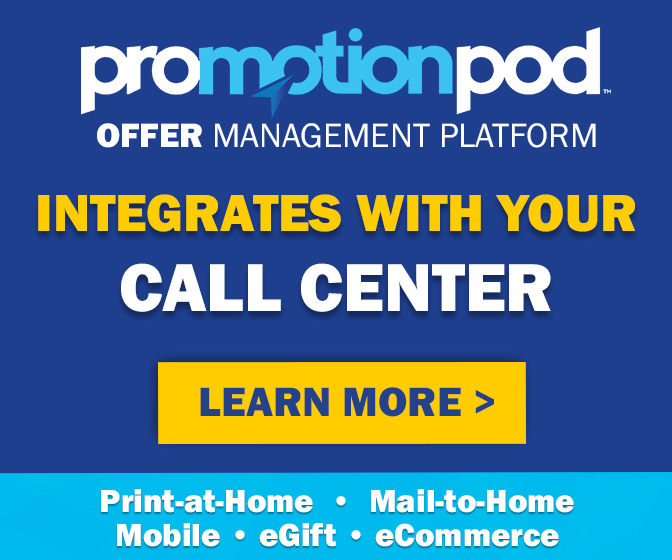 And be sure to look at the latest cash-back offers from Ibotta or Checkout 51 for additional savings!
And now, as provided by CouponPreviews.info, here are the coupons to watch for this weekend:
SmartSource coupon insert – October 8, 2017
AcneFree $2/1 product (12/16)
Alberto V05 $.50/1 33oz shampoo or conditioner 33z dnd (11/5)
Alberto V05 $.50/2 11-12.5oz shampoo or conditioner dnd (11/5)
Aleve $2/1 regular or pm 40ct+ excluding d (11/15)
Aleve $5/1 regular or pm 80ct+ AND 1 regular or pm 20ct+ excluding d (10/15)
Aquaphor $2/1 baby product .35oz 2pk-25.4oz (11/4)
Aquaphor $2/1 body or lip care product .35oz 2pk-14oz excluding baby (11/4)
Carefree $.50/1 product excluding 18, 20 & 22ct liners (11/19)
Cottonelle $.75/1 flushable cleansing cloths 42ct+ (11/11)
Cottonelle $.75/1 toilet paper 6+ rolls (11/11)
Duracell $1/1 coppertop or quantum 6pk+ (11/4)
Eucerin $3/1 body or baby product 4oz+ (11/4)
FDgard $3/1 8 or 24ct (4/8)
General Mills $1/3 cheerios, cinnamon toast crunch, lucky charms, reese's puffs, chex, cocoa puffs, trix, fiber one, cookie crisp, golden grahams, kix, total, Wheaties, dora the explorer, oatmeal crisp, raisin nut bran, basic 4, girl scouts or nature valley (11/18)
IBgard $3/1 12 or 48ct (4/8)
Kleenex $.75/1 hand towels (11/11)
Kleenex $.75/3 boxes 50ct+ or 1 bundle pack ets (11/11)
Lysol $.50/1 automatic toilet bowl cleaner (11/21)
Lysol $.50/2 kitchen pro or power bathroom cleaner (11/21)
Lysol $1/1 disinfectant spray 12.5oz+ (11/21)
Lysol $1/2 disinfecting wipes 35ct+ (11/21)
Lysol $1/2 toilet bowl cleaners 24floz+ (11/21)
Mitchum $1/1 product excluding trial and twin packs (11/11)
Nature Valley $.50/1 breakfast biscuits, biscuits with almond butter or biscuits with peanut butter (12/2)
Nivea $2/1 body lotion, crème or oil product 2.6oz+ or 2 lip care products excluding sun kissed (11/4)
Nivea $2/1 silk mousse body wash (10/210
Nivea $3/2 regular or men body wash excluding 8.4oz (10/21)
Nivea Men $2/1 face, after shave or lotion product or 2 shave products (11/4)
O, That's Good! $1/1 soup or side dish (11/19)
Oroweat $.55/1 bread dnd (1/8)
Pillsbury $1/3 refrigerated baked goods products (12/2)
Playtex $1/1 gentle glide tampons excluding 4 & 8ct, sport tampons 14ct+, pads or liners excluding 20ct (11/19)
Playtex $4/2 gentle glide tampons 21ct+ (11/19)
Progresso $.50/2 products excluding pasta bowls (12/2)
RenewLife $2/1 kids probiotic (11/10)
RenewLife $5/1 ultimate flora 30ct+ probiotic (11/10)
Revlon $1/2 hair color products (10/22)
Revlon $2/1 colorsilk butter cream (10/22)
Scott $.75/1 bath tissue 6+ rolls (11/5)
Scott $.75/1 towels 6+ rolls (11/5)
Scott Naturals $.75/1 flushable cleansing cloths (11/5)
Stayfree $2/2 products excluding 10ct (11/19)
Sunsweet $1/1 juice dnd (12/31)
Swiss Miss $2/2 k-cup pods 12ct+ (12/8)
Thomas' $.55/1 english muffins or bagles dnd (11/19)
Viva $.75/1 regular or vantage 6pk+ (11/19)
Viviscal $2/1 gorgeous growth densifying shampoo or conditioner, elixir or volumizing fibers (12/31)
Viviscal $5/1 extra strength, man or healthy hair 60ct+ (12/31)
Yoplait $.50/5 yogurt cups (12/2)
RedPlum coupon insert – October 8, 2017
Arnicare $3/1 gel 2.6oz, cream 2.5oz or bruise (11/30)
Aussie $2/2 shampoo, conditioner or styling products ets (10/21)
Aussie $3/3 shampoo, conditioner or styling products ets (10/21)
Barilla $1/1 collezione pasta including tortellini (12/3)
Covergirl $2/1 face product excluding cheekers, accessories and trial (10/21)
Covergril $1/1 product excluding accessories and trial (10/21)
Crest $1/1 kids toothpaste 4.2oz+ (10/21)
Crest $2/1 whitening therapy, 3d white brilliance, 3d white luxe, pro health advanced or 2-step toothpaste excluding all other crest, kids and trial (10/21)
Denadryl $1/1 adult product excluding topical (11/5)
Doan's $2/1 extra strength pain relief caplets or pain relieving cream with lidocaine (12/31)
Giovanni Rana $1/1 refrigerated pasta (12/31)
Giovanni Rana $1/1 refrigerated sauce (12/31)
Herbal Essences $2/2 shampoo, conditioner or styling products excluding bio:renew (10/21)
Herbal Essences $3/3 shampoo, conditioner or styling products excluding bio:renew (10/21)
JointFlex $4/1 pain relieving cream (12/31)
L'Oreal $2/1 superior preference, excellence or age perfect haircolor products (11/4)
L'Oreal $5/2 superior preference, excellence or age perfect haircolor products (11/4)
Mars $2/3 halloween bags 7.94-21.5oz dnd (10/31)
MidNite $2.50/1 product (12/31)
Navitas Organics $1.50/1 product excluding bars (1/8)
Olay $2.50/1 luminous facial moisturizer ets (10/21)
Right Guard $1/1 xtreme deodorant excluding sport (10/22)
Right Guard $1/1 xtreme precision dry spray excluding sport (10/22)
Rohto $1.50/1 eye drops (11/12)
Rohto $5/1 dry-aid eye drops (11/12)
Salonpas $2/1 product excluding hot 1ct patch (12/31)
Scott's Liquid Gold $.75/1 wood care (12/31)
Senokot $2/1 extra strength (11/4)
Senokot $2/1 regular strength (11/4)
Senokot-S $2/1 dual action (11/4)
Sparkle $1.50/1 paper towel 6+ roll (11/8)
Stopain $3/1 regular or migraine product (12/31)
Zyrtec $4/1 regular 24-30ct or d product (11/5)