What's not to like about a coupon for free stuff? Well, how about having it rejected at the checkout and getting the side-eye from a suspicious cashier, who either reluctantly pushes it through "this time", or hands it back to you and makes you pay full price?
Chobani is the latest company to join in what appears to be something of a "free item" coupon renaissance, distributing millions of coupons for free yogurt over the next few weeks. There are digital coupons, printable coupons, coupon handouts, even coupon codes redeemable on Amazon, plus a free-item coupon in that old standby, the Sunday coupon insert.
Just don't be surprised if that particular coupon doesn't work for you.
In most areas, this past Sunday's SmartSource insert contained a coupon for a free Chobani product worth up to $2.19. Included are yogurt cups, Greek yogurt, drinkable yogurt bottles and Chobani "Flip" yogurt snacks.
But including so many different products on a free-item coupon can cause complications. Especially when Flip yogurt products have a different bar code than other Chobani products. Then it just becomes kind of a mess.
"Chobani used two different manufacturer codes for the free item," writes Katherine Cary, founder of the QSeer coupon reader app. "However, that type of offer isn't allowed under the coupon barcode design rules. As a result, your stores' checkout computers weren't programmed to handle this coupon, and it is unclear if this coupon will scan at checkout. Results are likely to vary from store to store and from product to product."
A Chobani spokesperson has not yet offered a comment about the coupon, or what the company suggests customers and retailers should do if the coupon is rejected at checkout.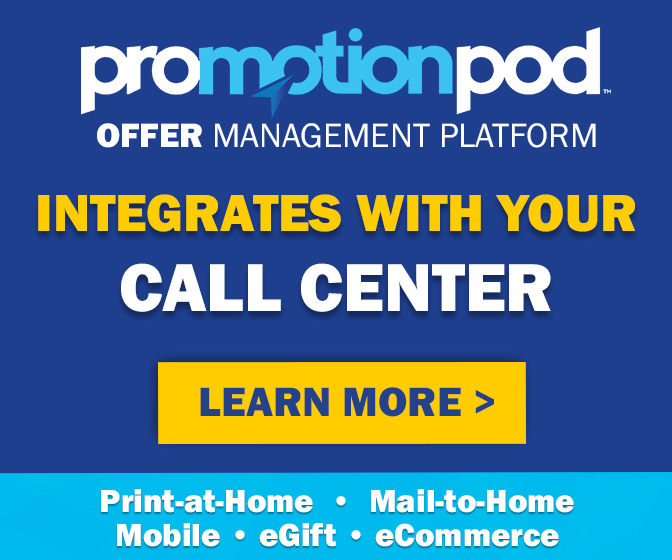 You could always skip the insert coupon altogether and try using the coupon in one of its many other forms, since at least some of them appear to be coded correctly. Through March 4, Chobani has a printable version available on its website. Many stores also have free Chobani coupons in their digital coupon galleries. "Brand ambassadors" are handing out free Chobani coupons in public places across the country. And the company is even going high-tech with coupons redeemable on Amazon. You can ask Alexa for a free Chobani product using the Amazon Echo, or just visit the Amazon website and use a coupon code to get a Chobani product for free on your next AmazonFresh order.
It's all part of a plan to celebrate Chobani's tenth birthday, by getting Chobani products into the hands of as many as ten million people before the three-week promotion is over. Residents of Louisiana and New Jersey are excluded from the giveaway, unfortunately, because of dairy laws that restrict yogurt coupon offers in those states. Instead, they got insert coupons for 50 cents off – which is better than nothing at all.
"This way of saying thank you is something we've done since we first got started, and now we wanted to extend it to everyone in America," said Chobani CEO and founder Hamdi Ulukaya.
Since the dawn of extreme couponing, and the internet-fueled rise of coupon counterfeiters, free-item coupons have been seen as something of a risky proposition. You don't see them as much anymore, and several retailers won't even accept them, since many free-item coupons have been copied, altered, used and abused in ways the manufacturers offering them never intended (just ask High Road Ice Cream, or Community Coffee, or Donatos Pizza).
But free-item coupons appear to be making something of a comeback lately. While some brands once made limited offers that went viral and busted their budgets, several brands lately are going all out, dedicating millions of dollars to giveaways that are intended to go viral.
For months now, the maker of Arla cream cheese has been giving away so many free-item coupons that some stores have even had to alter their coupon policies in order to accept them. The maker of KIND bars is still giving away 3 million coupons for free products. And Hershey is in the midst of an Olympic-themed campaign to give away free Hershey's Gold bars.
Hershey got around any "free item" problems by simply making its printable coupon $1.50 off, the estimated price of the product. Some retailers sell it for more, which means it won't quite be free, while other stores sell it for less, which means it could be "better than free" if your store gives overage.
So if you play your cards right, you could be munching on snack bars, candy bars, cream cheese and yogurt without spending a dime. Just as long as you don't live in Louisiana or New Jersey – and don't get tripped up by an insert coupon that may not be quite as good as it seems.