They're known in the industry as "Frankenstein" coupons – counterfeit offers put together with pieces and parts of legitimate coupons, just like the famous stitched-together monster. Now, more than a year after her arrest, a Connecticut woman accused of using more than $18,000 worth of these crudely-crafted coupons is due to find out whether she can escape a criminal conviction – two years from now.
54-year-old Rosemarie Taber, a former tax collector in Newington, Connecticut, was arrested for the first time back in December of 2016. As her case made its way through the court system, additional charges from additional alleged crimes were added to her rap sheet. Finally, after her most recent court appearance last month, her case status was changed to "awaiting disposition" with her next court date listed as being two years from now. While neither the court, the prosecutor's office nor her defense attorney would comment, the case status is consistent with acceptance into an accelerated rehabilitation program, a form of probation in which charges are dismissed after a specified time if certain conditions are met.
Those conditions are likely to include staying out of trouble – and not using any more counterfeit coupons.
Taber was charged with forgery, larceny and criminal impersonation the first time she was arrested in West Hartford. Police there were called to a local Stop & Shop the day after Christmas of 2016. Store management said Taber had just left, after going through self-checkout with more than $100 worth of merchandise, scanning 21 fraudulent coupons and paying 29 cents for the entire order.
"The coupons had pictures of various products on them and it appeared that the expiration dates were copied over with non-expiring dates," a police report read. "At the bottom left of each of the coupons, bar codes were located that appeared to have been pasted from other coupons."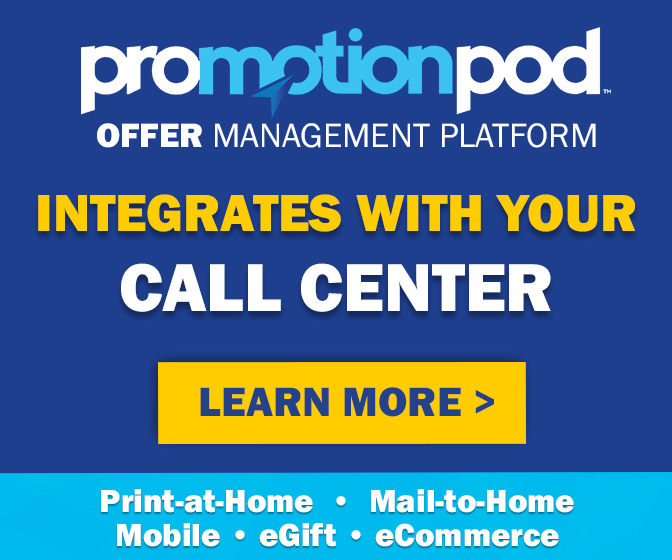 Police were called back to the store the next day after Taber returned, bought $37.80 in merchandise and paid 13 cents after scanning her coupons. She was arrested, and police said she "admitted to altering the expiration dates on the coupons and said she uses the internet and Craigslist 'here and there' to obtain the coupons."
So why would anyone paste a bar code from one coupon onto another coupon to create a "Frankenstein"? The answer became clear as the investigation continued. Because it appeared her shopping excursions in West Hartford were only the tip of the iceberg. Stop & Shop suspected she was shopping – and couponing – at several other local stores as well.
As it turned out, just a week later, police in neighboring Newington were called to a Stop & Shop location there. Investigators examined numerous coupons that store management said Taber used. "Most of the bar codes used by Taber were non-expiring manufacturer 'free' coupons," a police report read.
Many of those free-item coupons were coded in such a way that they could be accepted on other products, without a cashier's intervention. These types of coupons are valuable to scammers who want to get something for nothing. But in order to avoid suspicion about using a coupon for one product on an entirely different product, they simply snip off the bar code and paste it onto another coupon that has a picture of the item that they actually plan to purchase. Then they can get it for free, while making it all look legit.
At least that's what they hope. In this case, Newington police worked to track down where Taber got these "free item" bar codes – and found that she received them directly from the manufacturers.
Many companies keep free-item product coupons on hand to send to customers who call to comment or complain about their experiences. But some couponers have learned to exploit this, and make a regular habit of calling or writing to companies to offer praise or complaints, with the express goal of scoring free coupons.
And this is what Taber appeared to have done. Investigators found that Taber had contacted PepsiCo "to complain about the taste of (a) Naked Juice product, and was issued three coupons for free Naked Juice." PepsiCo said she contacted them again "regarding another negative experience" with IZZE beverages, and "she was issued one coupon for (a free IZZE product) as a result of her complaint."
"In Taber's case, she was copying bar codes of these 'free' coupons and using them over and over again to obtain free merchandise," Newington police found. In a three-month period alone, police said she used coupons with IZZE bar codes pasted onto them 14 times, and used Naked Juice bar codes 17 times. "None of the coupons used by Taber matched the items that she purchased," the Newington police report read.
And how did police and Stop & Shop know the coupons were fake? It was easy, investigators said. "The forged coupons appeared to be photocopied in black and white onto printer paper and were visibly obvious to any reasonable person that the barcodes and expiration dates were altered prior to being photocopied."
A few weeks later, a third Stop & Shop in nearby Cromwell began investigating Taber's transactions, and determined that she had been using "Frankenstein" coupons there as well. Not only that, but she was allegedly using her mother's loyalty card in an apparent attempt to cover her tracks, and racking up gas rewards points with her fraudulent transactions that were redeemable for free gas.
Both Newington and Cromwell ended up filing additional charges of larceny and forgery against Taber. Newington, like West Hartford, also charged her with criminal impersonation, for fraudulently using a loyalty card that was not her own.
Police were assisted in their investigation by Brand Technologies, a company that investigates coupon fraud on behalf of its manufacturer clients. "This case is the perfect example of a manufacturer investing in industry-leading risk mitigation controls on their high-value coupons which allowed law enforcement to build this case," Brand Technologies Senior Vice President Jane Beauchamp told Coupons in the News. "Collaboration is so important and we were happy to help put some of the pieces together."
Altogether, police and Stop & Shop estimated that Taber used counterfeit coupons to steal at least $18,504.31 worth of merchandise. It's likely that she would have to pay restitution as part of any accelerated rehabilitation agreement. If convicted, she could have faced up to five years behind bars and a $5,000 fine. Instead, she may have her record wiped clean in a couple of years.
And then she will be free to coupon again. This time, one hopes, leaving the Frankensteins in the world of fiction – where they belong.
Image sources: West Hartford Police Department / JeepersMedia