(Update: Two days after this story was published, the Coupon Information Corporation and Association of Coupon Professionals industry groups issued a joint statement advocating the "non-issuance of internet print-at-home coupons for free or high value products," expressing their "strong concern" about the risks mentioned in the original article below, that such coupons can be counterfeited, misused and cause customer and cashier confusion.)
Are printable free-item coupons making a comeback? Or are brands that offer them simply setting their fans up for disappointment?
Two prominent brands have free-item printables out there that have delighted some shoppers and distressed others. Now, a third brand that had found a way around this particular printable problem, has changed course and is offering a free-item printable as well.
That's even though many retailers won't accept internet printable coupons for free items. Unless, that is, they ignore their own rules and accept them anyway – which just raises the question, what's the point of having policies that ban printable freebies at all, then?
During the just-completed Olympic Games, Hershey became the latest company to launch a high-profile coupon giveaway, offering printable coupons for a free Hershey's Gold bar every time an American athlete won a gold medal. The Olympics may be over, but the promotion isn't – more coupons will be available during the Paralympic Games that begin on March 9th.
But there's one big difference between the coupons Hershey offered at the beginning of the campaign, and the coupons it's offering from now on. Initially, the print-at-home coupons offered a flat $1.50 off a Hershey's Gold bar – the approximate retail price of the product. But last week, the offer changed to "Up to $1.50 off", so it now scans as a free-item coupon.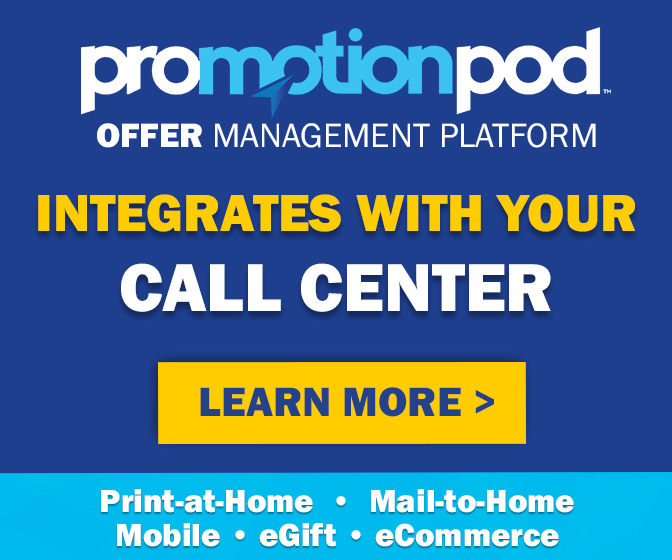 Six of one, half dozen of the other? Not really, because most retailers will accept the first version and many won't accept the second – officially, at least.
"We do not accept internet coupons for free items with no purchase requirements," state the coupon policies for both Walmart and Target. "We will not accept 'free product' internet printed manufacturer coupons," reads Safeway's policy. "No internet coupons involving any 'free' products are accepted," reads Harris Teeter's.
Hershey's $1.50 coupon appeared to be an effort to get around these types of restrictions. So why change it?
By offering a flat $1.50 off, Hershey ended up giving couponers cash along with their candy, in stores that sell Hershey's Gold bars for less than $1.50 and give shoppers cash back for coupon overage. In stores that don't allow overage, cashiers were prompted to do some math and adjust down the value of the coupon if their cash registers didn't do it automatically. Or, some confused cashiers might simply hand the coupon back to you without even trying to take it at all.
It got a little complicated, depending on different stores' policies and prices. So Hershey says it decided to replace one imperfect offer with another. "After some feedback from the field, we decided to update the offer to 'up to $1.50 off' to improve the experience for consumers when buying a bar at retail outlets where the price is less than $1.50," Hershey spokesperson Anna Lingeris told Coupons in the News. "A 'price off' for an amount less than the actual purchase price can be a challenge."
But free-item coupons can present challenges, too. The maker of KIND bars offered printable coupons for free products earlier this month, and Chobani is still offering printables for free yogurt, via multiple unique links that are allowing some determined couponers to print off a dozen at a time (in addition to the newspaper insert version of the coupon, which has caused headaches of its own). All of these printable free coupons have also shown up for sale, in multiples, online. And unlike paper coupons printed and distributed by manufacturers themselves, printable free-item coupons are relatively easily copied and counterfeited.
So is it any wonder that many retailers say they won't accept them?
But some are making exceptions – either purposely, or otherwise. When the maker of Arla cream cheese first offered a printable coupon for a free product several months ago, directly contradicting many retailers' coupon policies, some stores had to reassure shoppers that they would accept the coupon regardless of what their policies stated. Other shoppers are reporting that they're successfully using KIND, Chobani and Hershey coupons at places like Walmart and Target, that purportedly shouldn't accept them.
"I've found that it's better to go to young cashiers when redeeming a free coupon," one internet commenter wrote. "They may not be familiar with their store's coupon policy and they will just scan it through. The store will be reimbursed for these coupons, so there's no harm to the store."
In Hershey's case, the company says it's working with retailers to ensure they accept its revised coupon offer.
"We want to ensure our consumers have a seamless experience with our Hershey's Gold offer," Lingeris said. "We are working diligently with our vendors and retailers to ensure that is the case. We believe this approach will provide the easiest solution for all parties."
Many retailers implemented their "no printable free coupon" restrictions because it was so easy for scammers to print fake coupons and get stuff for nothing. But few scammers are printing "free item" coupons anymore. Most of the fake printables out there these days are for high dollar amounts, aimed at getting free items, plus overage.
And those are the coupons that retailers are more concerned about now. When Walmart sells a Hershey's Gold bar for 78 cents, and is presented with a coupon worth nearly twice as much, its registers and cashiers are more suspicious than they are when presented with a simple "free-item" coupon. So official policies aside, retailers are more likely to let a free-item coupon slide, and more likely to question a high-value printable.
And that's likely what prompted Hershey to change its coupon in an effort to "provide the easiest solution for all parties".
So are all of those coupon policies forbidding printable free-item coupons simply outdated? Should retailers change with the times, acknowledge that more brands are offering legitimate free-item printable coupons, and start officially accepting them instead of only doing so on the sly? And if retailers won't even follow their own published coupon policies, can they really expect their customers to do so?
Representatives of Walmart, Target and Safeway were asked – and none offered a response.
So if you have one or more of these printable coupons and have either been afraid to use them, or have been turned away when you tried to, there's no good answer as to what you can do. The brands offering them would love for you to use them, while retailers may say they won't accept them, but might do so anyway.
One thing's for sure – when the current KIND, Chobani and Hershey coupons expire, there will likely be more free-item coupons to come. It will be up to retailers to decide whether to let you use them – officially or otherwise.