For the second time in four years, Walmart has pulled the plug on its mobile scan-and-pay service – dashing any hopes of introducing digital coupons in the process.
Walmart has rather quietly – and abruptly – ended the second go-round of "Scan & Go", which allowed shoppers in dozens of test stores to use a handheld device or a smartphone app to scan items as they shopped, and pay with the touch of a button without having to go through a checkout lane.
The app also appeared to be Walmart's way of dipping its toe into digital coupons, which it had once considered making an integral part of Scan & Go.
Walmart first began testing Scan & Go back in 2012, when scanning items as you shopped or paying for things with your phone was a relative rarity, and a novelty. Even more novel was the idea that Walmart – a longtime digital coupon holdout – might finally start offering paperless coupons like virtually every other major grocery, drug, dollar and mass merchandise store.
But Walmart said that's exactly what it had in mind. As the app was introduced to more stores in 2013, the idea was to "allow customers to access manufacturer coupons" in the app, a Walmart spokesman told Coupons in the News at the time. "They'll be able to simply tap on coupons to 'clip' them and add them to their virtual cart, and these coupons will be applied automatically to matching items in their next Scan & Go session at a store."
A year later, though, Scan & Go was gone, with Walmart declaring it a test that had run its course.
But in 2015, a revamped Scan & Go reappeared, first in a single test store, then in more than a dozen. There was less talk of digital coupons this time, but this version of the app appeared to have staying power. By early this year, Walmart was promising a major Scan & Go expansion to more than 100 new stores in 33 states.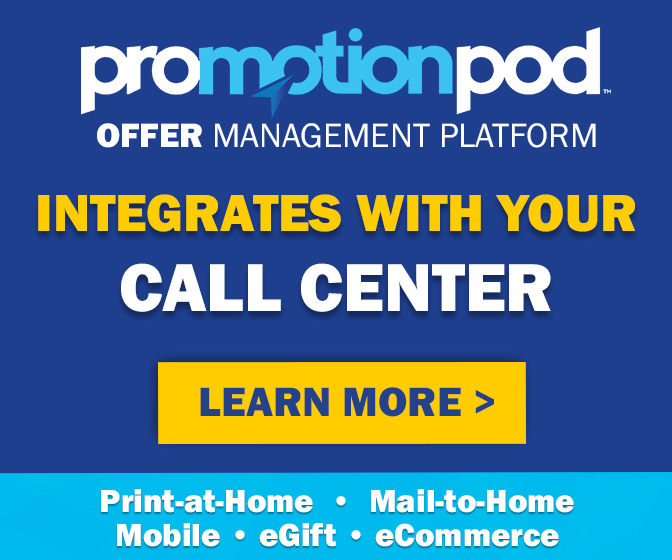 "Now we're helping even more customers across the country save time with this fast, simple and easy way to check out," Walmart wrote in a blog post in January. "Based on feedback from our customers and associates, we've made Scan & Go an even better way to shop, with many rating it their preferred way to check out in-store."
As recently as March, Walmart Chief Financial Officer Brett Biggs was still singing Scan & Go's praises. "Customers love it," he told a consumer and retail conference. He admitted that some shoppers purchasing more complicated items like produce sold by the pound were "maybe a little more leery of Scan & Go… but they're really starting to get it." He then predicted that these "kinds of things are going to continue to be a big part of what we do."
So what happened? If so many shoppers "loved" and "preferred" Scan & Go, and it was in the process of expanding to many more stores, why has it been unceremoniously dumped – again?
Walmart isn't getting into detail, except to emphasize once again that this second iteration of Scan & Go was still just "a test run". "We're always working to bring customers more convenience, and so we'll use what we've learned to improve this and other services in the future," the retailer said.
You might forgive shoppers for not quite warming to Scan & Go five or six years ago, when the concept was kind of foreign to most. But nowadays, self-scan shopping options are popping up all over. In addition to Stop & Shop, which has offered "Scan It!" for years, major retailers like Kroger and Meijer are in the process of introducing their own versions. Meijer plans to have "Express Checkout" available in all 235 of its stores by this summer. And Kroger will introduce "Scan, Bag, Go" to 400 of its stores by the end of the year.
And both of those stores' apps incorporate the ability to select and apply digital coupons.
So Walmart may have been a bit ahead of its time back in 2012. Today, in contrast, it seems a little behind. Walmart-owned Sam's Club still offers Scan & Go, but shoppers who used it at Walmart are mourning its loss. "For a short while, this app made me not hate Walmart," one app reviewer wrote. "I'm having to wait in lines again. Absolutely AWFUL! Please bring it back or I'm not coming back!" another pleaded. A third reviewer offered this blunt assessment: "Lord, Walmart, bring this back cuz I ain't got no time for y'all otherwise."
Several app reviewers claim to have been told by their store management the real reason for Scan & Go's demise – "rampant theft is what killed it," one shopper wrote. Give Walmart customers "free reign to check themselves out and what do you expect?" another commented. "It only takes a few people to mess things up for everyone," one shopper lamented. "As always, the crooked thieving people ruin everything for the people who always play by the rules," another agreed.
Walmart still offers digital features like Walmart Pay and Savings Catcher, so it's not completely behind the times. But if you want to scan your own items, you'll have to settle for self-checkout. And if you want access to digital coupons – you'll have to do your shopping somewhere else.