The crowds! The chaos! The promotions department that thought all of this was a good idea!
July 12th, 2018 may go down in retail history as the day the great teddy bear sale went terribly wrong.
Now, Build-A-Bear Workshop is offering a high-value coupon that it hopes will make this whole headache go away.
If you're somehow not familiar, Build-A-Bear is the mostly shopping mall-based store with 400 locations around the world, where kids can pick an unstuffed furry friend, stuff it and buy accessories. All of this for the price of between $20 to $35 or so.
So deal-seekers rejoiced earlier this week when the retailer announced its first-ever "Pay Your Age Day" event in all U.S., Canada and U.K. stores, set to take place yesterday. Registered members of the Build-A-Bear Bonus Club rewards program – or their kids – just needed to show up in a store and they'd be able to pay their current age, in dollars (or pounds in the U.K.) for any make-your-own stuffed animal.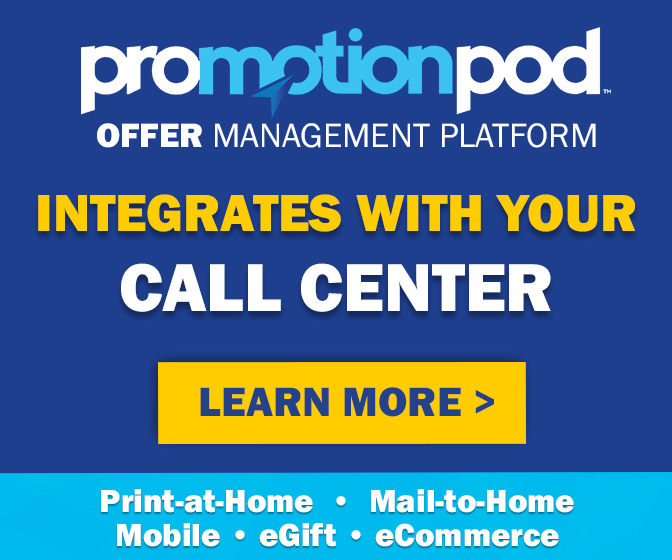 If you have a one-year-old, then, you could score a pricey bear for a buck.
So naturally, plenty of eager shoppers showed up at their local Build-A-Bear store, bright and early, to take advantage of the deal. Lots of shoppers. Lots and lots and lots and lots of shoppers.
Stuffed animal seekers reported huge lines even before the stores opened. "We waited in line for over an hour just to be told that the wait was over 7 hours," one shopper wrote on Build-A-Bear's Facebook page.
Build-A-Bear issued an alert first thing in the morning: "Please be aware: Based on the unprecedented response to our Pay Your Age Day event in our early opening stores, we are experiencing significantly longer than expected lines and large crowds. Local authorities are requiring us to limit the lines and crowds due to safety concerns."
The situation didn't get any better, though, so just a few hours later, the retailer pulled the plug – even before some West Coast stores had opened. "Per local authorities, we cannot accept additional Guests at our locations due to crowds and safety concerns," the retailer told disappointed customers. "We have closed lines in our U.S. and Canada stores."
Cue the angry shoppers!
"So mad! Completely ruined my kids morning!" one commenter wrote on the store's Facebook page. "False advertising. Someone is going to get fired! Poor planning, while attempting a bogus marketing campaign," another complained. "All of the kids crying in the parking lot is on YOU!" a third commenter fumed.
Wow, all of this for a stuffed animal? "If this is the worst thing you have to complain about, you are the luckiest people in the world," another visitor wrote.
Other shoppers were happy they stayed away – "You can't have imagined this would go well," one wrote. "It's a popular store doing an insane incentive. Of course it's going to be crowded," another commented. But plenty of shoppers who actually did manage to get in on the deal, came away happy with their purchases.
For those who didn't, Build-A-Bear is apologizing with a coupon. In an attempt to split the difference between a $1 deal and a $30 stuffed animal, it handed out coupons in person and is now offering rewards members a printable coupon for $15 off, good from now through August 31st.
The founders of the Krazy Coupon Lady website had to settle for some coupons and a trip to Kohl's to complete the ambitious shopping trip they had planned. They shuttled more than 100 local refugee children to their local mall in Boise, Idaho to get each one a stuffed animal. But they, like thousands of others, found that scoring a deal was easier said than done.
"We transported 87 refugee kids to the Boise Build-A-Bear store in two busloads, waited 3.5 hours in line and made lots of friends. However, with about 1.5-2 hours to go, we decided to bail and get the restless kids home," Krazy Coupon Lady co-founder Joanie Demer told Coupons in the News. "We purchased stuffed animals for all the kids at Kohl's and we returned them home with a decent satisfaction with the plushes they received." They did get $15 coupons for each child, and plan to return next week when things have calmed down. "It didn't exactly go as planned, but then again, we planned on it being crazy, so maybe it did," Demer said.
The clearly shell-shocked company offered an apologetic statement in response to all the craziness. "Build-A-Bear Workshop's Pay Your Age Day event generated an overwhelming response, resulting in long lines, extensive waits and disappointed Guests. We feel it is important to share that, based on the information available to us before the day began, we could not have predicted this unprecedented reaction to our Pay Your Age Day event… Our goal with the voucher extension is to enable us to better flow traffic to the stores over the next several weeks to avoid long lines and wait times as much as possible."
Proving that you can't please everyone, now there are complaints from those who stood in line for hours on end, who ended up getting the very same coupon that people who chose to stay home can now get just by going online.
Technically, the coupon is good for one use per rewards club member. But the coupons don't contain any unique identifiers, and there's no limit on how many can be printed, saved or shared. So having these high-value coupons out there for the next month and a half, for anyone to use, might even prove to be a bigger and costlier problem than offering big discounts for just one day. But perhaps most importantly, even after the coupons expire and the Pay Your Age event is enshrined in the Promotions Gone Wrong Hall of Fame, who's ever going to spring for a full-priced bear again after a deal like this?
Build-A-Bear has so far managed to survive the "retail apocalypse" that has claimed other toy sellers like Toys "R" Us. With a promotion like this, it certainly built buzz. The only question is, after giving away far more discounted bears and $15 coupons than it ever anticipated, whether Build-A-Bear could end up becoming a victim of its own success.
Image sources: Instagram/@mikiwright / Build-A-Bear Workshop