There may be very few coupons available for fresh produce, but that doesn't mean shoppers are resigned to paying full price for their fruits and vegetables. A new report finds that a majority of shoppers look for deals in the produce section – and if stores want their business, those stores had better offer their customers some serious value for their money.
In the latest edition of its "Power of Produce" report, the Food Marketing Institute finds that shoppers aren't just looking for deals on packaged foods. Many of them are making their produce purchasing decisions not just based on what they want for dinner or what looks tempting in the store, but what's on sale.
The report found that more than a third of produce sales are made as a result of some type of promotion, higher than any other fresh food category. This is even more true with fruit than vegetables, with nearly half of all fruit sold on promotion.
While some shoppers just show up at the store and buy whatever looks good if the price is right, most are planning ahead – and the majority is turning to the good old-fashioned paper circular. The printed weekly ad, disregarded as a dinosaur by some, seems to have surprising staying power in FMI's report. Back in 2015, 73% of shoppers planned their produce purchases by perusing the paper circular at home. A year later, that percentage dropped to 68%. Two years ago, it fell further to just 56%. There was no survey last year, so one might think that this year's result would show paper's popularity plummeting even further.
But that assumption would be wrong. This year, the percentage of shoppers consulting the printed weekly ad ticked upward a bit, to 58%. So don't count that old ad platform out just yet.
That said, usage of the circular is much more prevalent among older shoppers, as younger shoppers increasingly turn to digital platforms. About a third of all shoppers use the store's app or some other digital version of the circular to check out the sales. While only 12% take advantage of social media specials and 6% seek out promotions via text, both of those percentages are double what they were just two years ago.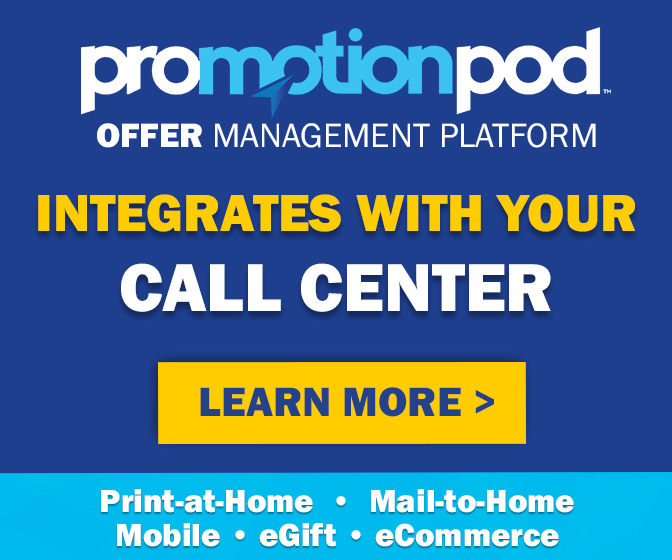 And if all else fails? Retailers can ensure they have plenty of signs in store, to let you know what's on sale. In-store signage is rising rapidly in importance – while only 39% relied on it a few years ago, 53% now look to signs and tags in store to make their produce purchasing decisions, second only to the paper circular. That's largely due to younger shoppers, who "are more spontaneous in their shopping," the report found. "They are significantly less likely to check produce specials prior to going to the store, but equally likely to compare prices across items or brands in-store."
And if shoppers are tired of seeking out deals and shopping the sales, there's always the everyday-low-prices approach. About half of shoppers do most of their produce shopping at a traditional grocery store. But a third seek out low-priced supercenters like Walmart, with younger shoppers more likely to avoid the grocery store altogether in favor of other shopping options ranging from shopping online to visiting farmers' markets.
Then there are the limited-assortment discount stores like ALDI and Lidl. 7% of shoppers buy their produce there, which is a relatively small but rapidly growing percentage. Citing earlier research by IRI, the FMI report noted that 93% of ALDI shoppers and 64% of Lidl shoppers say low prices and value are what prompt them to shop there, while about three-quarters of ALDI and Lidl shoppers say produce is regularly among the products they purchase there.
"The success of limited assortment stores in produce underscores once more the importance of value when purchasing fresh produce," the report found. "Stores that meet their shoppers' definition of value, the combination of the customers' definition of a quality appearance at the customer approved price point, will continue to succeed."
Overall, the FMI found that produce is the number-one factor in shoppers' choice of a primary grocery store. And if their favored store doesn't have the produce they need at the price they like, they're willing to shop somewhere else. Half of shoppers check produce promotions across different stores before doing their shopping, and 13% buy their produce somewhere other than where they buy the rest of their groceries.
And while price and promotions are important, they're not the only things that matter. Shoppers want a good selection, unique options and deals that are relevant to them. "It's no longer just about being the hottest ad in town," the report found, "but having relevant offerings is just as important given the very divided nature of shoppers seeking out organic, local, value-added, specific health attributes and more."
So if you want to eat healthy and save money at the same time, you might consider putting down the scissors and leaving your coupon binder at home. If your local stores take the FMI's advice, you may find that the best deals of all are in the produce section – no coupons required.