A Brooklyn man who got very, very upset after Ibotta refused to give him money he said he was owed, has been sentenced to 27 months in federal prison followed by three years of supervised release, for threatening Ibotta employees with "death" and "decapitation" – among other things – if they didn't pay up.
35-year-old Victor Casillas pleaded guilty last year to transmitting extortionate threats in interstate commerce, nearly a year after his arrest.
In imposing the sentence, the judge sided with the defense, who argued for a shorter term of imprisonment because Casillas never actually intended to carry out his threats. Prosecutors had sought a longer sentence, arguing that the threats alone were enough to terrorize Ibotta employees. Making matters worse, they pointed out, after he was released on bail, Casillas began making similar threats to another company.
It all started back in 2014, when Casillas opened an account with the Ibotta cash-back app. While the criminal complaint never mentioned Ibotta by name, the description and distinguishing characteristics of the victimized company make clear that prosecutors were talking about Ibotta.
At some point, prosecutors said Casillas began opening additional dummy Ibotta accounts using his personal referral code, in order to collect $5 referral fees that are meant to reward users for encouraging friends to sign up. After much back-and-forth, as Casillas sought his money and Ibotta refused to pay him, Ibotta finally decided to go ahead and give him $40 in order to end the dispute and move on.
But Casillas "did not move on," prosecutors said. "He repeated the same scheme with new 'referred' accounts." He demanded $100 this time, to which Ibotta responded by closing the fake accounts as well as Casillas' original account.
What followed was what prosecutors described as "an unrelenting torrent of electronic vitriol".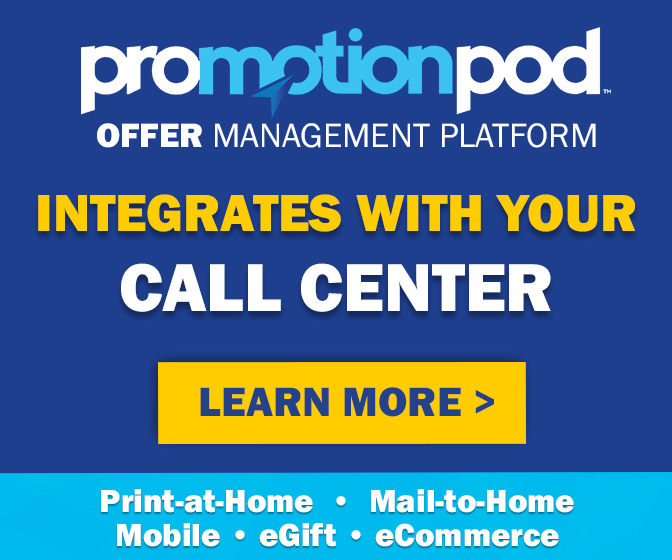 Casillas began sending near-daily threatening emails to Ibotta employees beginning in September 2017. "KEEP UP THE STALL, ITLL BE THE LAST TIME YOU EVER DO," read one message, accompanied by a photo of two submachine guns (pictured above). Another email contained photos of several Ibotta employees identified as "TOP TARGETS FOR SNIPERS", with one marked for "Decapitation". "PLEASE TELL LOVED ONES TO START PICKING OUT A NICE BEAUTIFUL CASKET AND PLAN A DECENT FUNERAL," the email read.
The threatening emails even sought to capitalize on current events. Days after the October 1, 2017 Las Vegas massacre, in which 58 people were shot and killed, Ibotta received an email that warned of a "LAS VEGAS REPEAT".
"I STILL HAVE NOT RECIEVED MY G**DAM FUNDS," the message read. "WELL GET READY 4 LAS VEGas part 2…. MAYBE TODAY YOU WILL MEET YOU MAKER."
The FBI was able to trace the messages to Casillas' Brooklyn residence and arrested him there days after his last email.
Prosecutors said Casillas expressed remorse for his actions during his detention hearings. He was released on bail with orders to stay off the internet. But prosecutors said he soon began demanding money from a second unnamed "mobile technology company". "NEED WHAT'S OWED TO ME I DON'T LIVE FAR FROM YOUR OFFICE PLEASE DON'T MAKE ME HAVE TO GO PICK UP MY PAYMENT," one email read.
"Although these communications lack the explicit threats of violence contained in the defendant's messages to (Ibotta)," prosecutors explained, "they mimic his earlier conduct in form and intensity". As a result, Casillas' bond was revoked and he was returned to prison.
Ahead of his sentencing, Casillas' defense had asked the judge for leniency. His actions were "the product of a lifetime of untreated mental illness and chronic substance abuse," his attorneys argued in their sentencing recommendation. Furthermore, he "had no intention to follow through on the threats—he had no weapons and took no steps to do anything other than send messages."
Prosecutors countered that Casillas' actions justified a longer sentence. "The defendant sent vicious, graphic threats to (Ibotta) and its employees," they pointed out in their sentencing recommendation. "He threatened to murder various (Ibotta) employees by sniper fire, submachine gun fire, and decapitation. He threatened to track down (Ibotta) employees' spouses, children, and parents." Regardless of whether he intended to carry out his threats, Ibotta employees "had to work in fear". Casillas made "poor choices" that should "have direct and predictable consequences," prosecutors concluded.
Casillas faced up to 20 years behind bars, so his sentence was still far less severe than it could have been. But compared to the $100 in Ibotta earnings he said he was owed but never got, it's still a heavy price to pay. And for Ibotta employees who were threatened with their lives – it's nothing short of a relief.