A lot of "expired" food isn't really unsafe to eat. Most stores won't sell it, though, so much of it ends up going to waste. But one grocery store has come up with a unique idea to avoid waste, and bring in some business at the same time – shoppers who buy unexpired food will get a coupon for an equivalent amount of expired food, for free.
The program is being offered by the Public Wholesale grocery store, a small independent market located in a lower-income neighborhood of Oklahoma City. The store's sign promises "twice the quality at half the price." But once inside, you can get twice the groceries for half the price – if you don't mind that half of those groceries are slightly long in the tooth.
Here's how it works: you do your regular grocery shopping and when you check out, your receipt becomes a coupon. That coupon is good for purchases in "Aisle One," an area of the store set aside for items that are past their sell-by date, but still considered safe to eat. However much you spent on your groceries, is how much credit you get to buy items from Aisle One – a $10 purchase in the store, gets you $10 worth of expired food. You can use the coupon right away, save it for later, or even give it away to someone in need.
So it's like a buy-one-get-one-free sale – where the "get one" is just a little past its prime.
The idea is the brainchild of the Needs Foundation, a local charity that went and bought itself a grocery store to help in its mission to provide affordable, and sometimes free, food to the less fortunate. Even the unexpired food is sold at lower prices than you'd pay at traditional grocery stores, and the free expired food is a nice bonus.
Shopping there can be a bit of a treasure hunt, since many items seem to be procured from other stores' unwanted inventory. So you never know exactly what you're going to find on the shelves. The local Oklahoma City-focused website The Lost Ogle recently paid a visit, and described the store's offerings as "a strange mix of items from other area stores, with a particular emphasis on whatever Walmart is happening to carry as of late."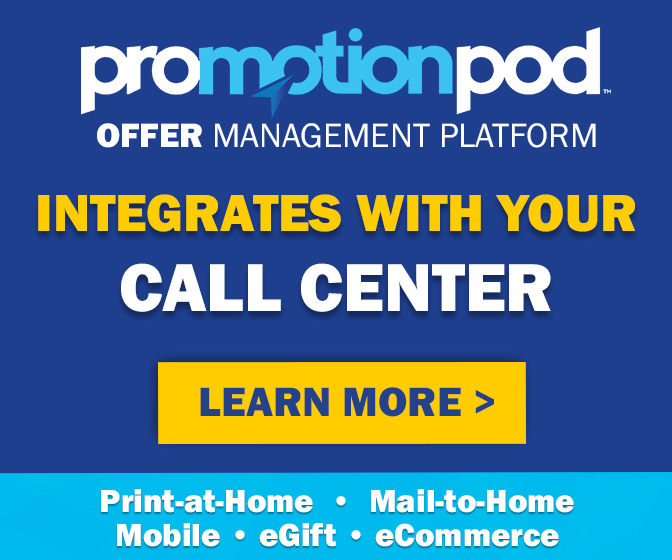 Regardless, everything in the main aisles is within date, if not exactly up-to-date, like the box of last fall's Pumpkin Spice Frosted Flakes cereal that the Lost Ogle spotted being sold for a dollar. As long as such items haven't reached their best-by date, they'll remain on the main shelves. After that, they'll be moved to Aisle One for coupon-toting customers to pick up for free.
"We don't throw it away, we help give it away," the Needs Foundation's Joey Abbo said.
The buy-one-get-one idea came about after the state passed a law called the Josephine Meade Anti-Hunger Act. That law allows grocers and other food sellers to donate surplus food without being subject to any liability, should that food cause anyone to become ill. Even though most food is still safe to eat after the date stamped on the package, much of it ends up getting trashed because potential donors don't want to take the risk of being held responsible if it really does turn out to have gone bad.
Fresh foods like milk and eggs may not last too long beyond their expiration dates. But dry goods and packaged foods don't have to be trashed as soon as they pass a seemingly arbitrary best-by date. The website EatByDate.com features a database of products with realistic post-expiration-date time frames after which you can still safely eat them. So even though many of the products on Public Wholesale's Aisle One may look hopelessly out of date, they're not really. While they may not be good enough to sell at full price, they're still good enough to give away.
After all, many people often complain that there are too many coupons for junk food. This may be the first time coupons have been offered to prevent items from becoming "junked" food.
Public Wholesale is already open for business, though it's technically still being stocked ahead of its official grand opening later this month. But the reviews are already coming in. "Love this concept," one Facebook commenter offered. "What an awesome idea!" another wrote.
"Public Wholesale, while definitely not the prettiest store in town, is definitely one of the most noble," the Lost Ogle concluded. If the store can make a business out of helping people put more food on their tables – while keeping it out of the trash – that assessment may turn out to be right.
Image source: Google Maps