Despite a clampdown on coupon policies and a decrease in the number of coupons available, one look at social media, online message boards or the local police blotter will tell you – coupon fraud is still rampant.
Forter, an e-commerce fraud prevention company, is out with its latest annual Fraud Attack Index, which alerts retailers to "shifting behaviors" among fraudsters that could be costing them money.
While paper coupons have long been susceptible to fraud, such as copying, theft and misuse, Forter's report focuses on online shopping – showing that even paperless coupons are far from fraud-proof.
Forter examined its database of more than $140 billion in e-commerce transactions to come up with its conclusions. It found that "fraudsters are ramping up the level of sophistication of their attacks," with the total dollar amount of fraud increasing by 12% over this time last year.
Online coupon abuse, specifically, increased 10% this year, Forter found. The increase "points to ongoing oversharing of coupon codes by users" against merchants "who still do not focus enough on fraud prevention efforts in this area," the report reads. With the proliferation of online coupon code sites, couponing message boards and social media, coupon codes that are intended to be personalized and single-use are often shared online for anyone to use. Forter singles out shoppers who "abuse refer-a-friend scenarios and proliferate the coupon codes widely," and who clog retailers' databases with "one-time use email addresses" that they create just to get access to a coupon.
Some coupon users might take offense at Forter considering their activities "fraud" when they might consider it to be "savvy shopping." There's a fine line between the two, however, that can be obliterated by people who consider themselves "savvy shoppers," but are clearly gaming the system.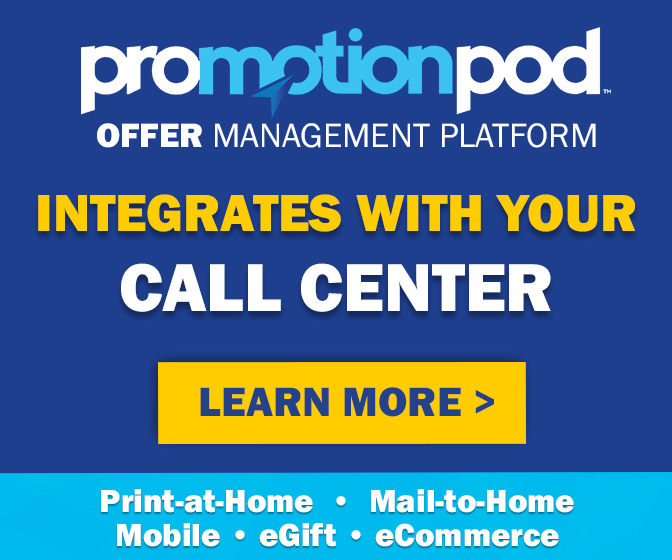 Consider two recent fraud cases involving Kohl's. Earlier this year, a Wisconsin man and his wife were charged with stealing nearly $100,000 worth of Kohl's Cash coupons from customers, and using them for big discounts on online purchases, which they then allegedly resold online. Investigators say the two had set up a computer script, which used "a database of email addresses and passwords, possibly stolen from another source such as a business or email provider, and was bombarding Kohl's website with these credentials to steal any Kohl's Cash from accounts that had the same username and password for their Kohl's account that was in the larger database."
Several years earlier, a New Jersey couple was convicted of using custom-made software to generate their very own working Kohl's Cash codes and PINs, randomly trying countless different combinations until they hit upon some that worked. They then used more than 7,000 coupon codes to buy hundreds of thousands of dollars worth of merchandise.
Scenarios like that are clearly fraudulent and not mere "savvy shopping." But Forter's report doesn't draw a distinction between large-scale hacking and what might actually be more innocent coupon sharing. These days, online shoppers have come to expect that there are coupons available for online purchases – that little box that shows up before you pay, inviting you to "enter coupon code," is a signal that there are coupons out there, somewhere, and it's just a matter of finding one. And you're sure to come across a fellow shopper who's happy to share a discount they've found – perhaps without realizing that the retailer might consider their activity to be "fraud."
Over the summer, the skin care company California Baby offered members of its referral program a coupon code for $75 off a $75 purchase. But the coupon code wasn't unique and wasn't single-use. So, innocently or otherwise, at least one coupon recipient decided to share their good fortune with someone else – and the coupon code rapidly went viral. Something similar happened a few months earlier, when the beauty retailer Sephora offered a coupon code for $88 off a $100 purchase as a prize in a contest, but chose to make the code the simplistic and obvious "88OFF," which was quickly shared online.
So is using a legitimate coupon code issued by a retailer "fraud"? It's clearly taking advantage of a retailer's error, though many who used the California Baby and Sephora coupons arguably had no idea that they were never meant to be distributed widely.
California Baby ended up cancelling every online order placed over a four-day period, chiding customers for placing "invalid orders using a single use code." "We did not know the private code was being distributed illegitimately," the company's founder said. Similarly, Sephora cancelled orders, claiming that the $88 off $100 coupon was "not a valid promotion and is therefore not being honored."
Some may blame these situations on greedy couponers taking advantage of an error. Others might blame careless retailers who don't own up to their own mistakes. Either way, Forter says it can help. The company ends its report on online fraud with a sales pitch, saying its systems can detect coupon misuse in real time. "Customers are savvy," Forter says. "But when customers continuously abuse promotions, your business suffers a direct financial loss."
So perhaps California Baby, Sephora, Kohl's and many others might consider taking advantage of Forter's services. If not, next year's report may find that online coupon abuse is one trend that shows no signs of slowing down.