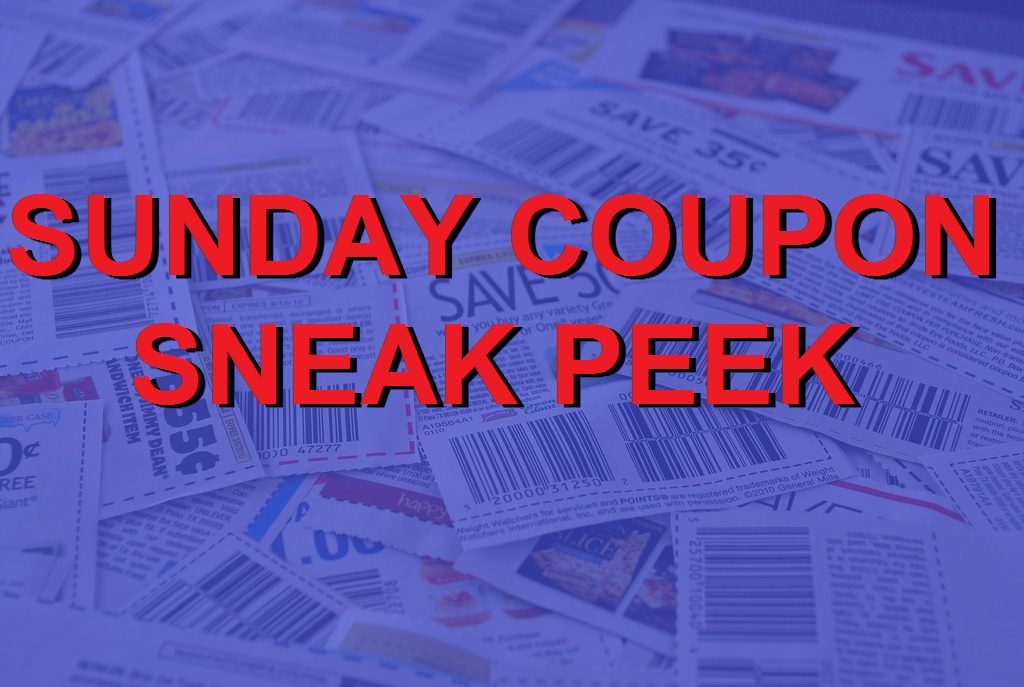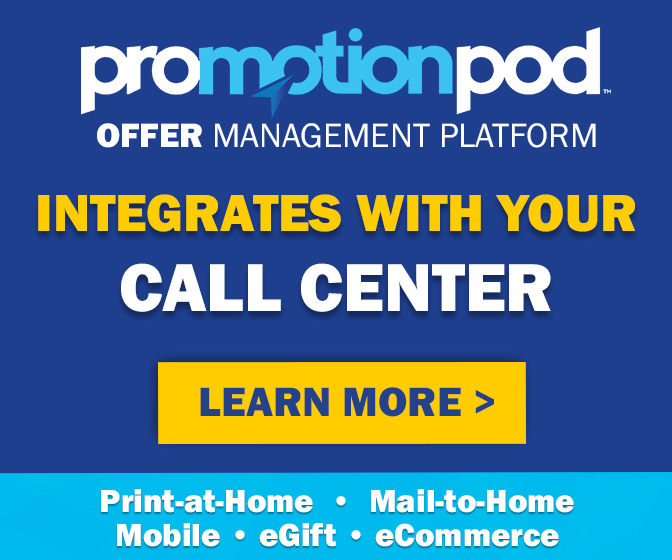 You should find up to two coupon inserts in your Sunday newspaper this weekend, one each from SmartSource and P&G. Here's a preview of the coupons to look out for.
In the meantime, plan for the rest of the year and check out the exclusive, official and accurate 2019 coupon insert schedule here. You can also search our coupon database for additional coupons.
And be sure to look at the latest cash-back offers from Ibotta or Checkout 51 for additional savings – or check out Fetch Rewards to see how you can turn your receipts into gift cards!
And now, as provided by Sunday-Coupons.net, here are the coupons to watch for this weekend:
SmartSource coupon insert – November 24, 2019
Airborne $1/1 any product (1/24)
Alka-Seltz $1/1 plus product, exc. Alka-Seltzer plus cold sparkling original effervescent 4ct (12/13)
Alka-Seltzer $2/1 plus power max gels product (12/13)
Aquaphor $1/1 Lip product (12/7)
Aquaphor $2/1 ointment body spray product and exc. any other Aquaphor product and ETS (12/7)
Aquaphor $2/1 body product or baby product and exc. any other Aquaphor product and ETS (12/7)
Blue Diamond $1.50/2 6oz cans almonds (1/26)
Blue Diamond $1/1 5oz bag almonds (1/26)
Blue Diamond $0.75/1 box Nut-Thin crackers (1/26)
Borden $1/2 Cheese Products (12/8)
Cheerios $1/2 Assorted Varities (1/4)
Clairol $4/2 boxes Nice N' Easy, Root Touch Up Permanent Crème or Natural Instincts Hair Color exc. Natural Instincts Crema Keratina Hair Color (12/7)
Clairol $2/1 boxes Nice N' Easy, Root Touch Up Permanent Crème or Natural Instincts Hair Color exc. Natural Instincts Crema Keratina Hair Color (12/7)
Eucerin $5/2 Body Product 8oz+ or baby product and face products (12/7)
Eucerin $3/1 Body Product 8oz+ and face products (12/7)
Eucerin $1/1 Body Lotion Product 2-6.8z and baby products (12/7)
General Mills $1/2 Boxes Cinnamon Toast Crunch, Lucky Charms, Resses Puffs, Cocoa Puffs, Trix, Cookie Crisp, Golden Grahams, Kix or Cinnamon Toast Crunch Churros Cereal (1/4)
General Mills $1/2 Chex, Fiber One, Multi Grain Cheerios, Wheaties, Basic4, Raising Nut Bran, Oatmeal Crisp, Total or Nature Valley Granola Pouches (1/4)
Glade $0.50/1 1ct or 2ct warmer only product (12/31)
Glade product B1G1 free up to $3.75 (12/24)
Godiva $1.25/1 Bag or Gift Box (1/31)
Hormel $1/2 Compleats products, includes denty moore trays, compleats xl products and chili microwave trays (1/27)
Megared $2/1 any product (1/24)
Move Free $5/1 Ultra product (12/8)
Move Free $3/1 Advanced and Advanced Plus Vitamin D product (12/8)
Nutella $1.50/1 Jar 13oz+ (1/19)
O'Keeffe's $1/1 any product (12/31)
Quaker $1/2 boxes Old Fashioned Quick or Instant Oats (12/31)
Schick $4/1 disposable or skintimate disposable razor pack exc. xtreme3 1ct, xtreme2 and skintimate twin blades 2 and 6 ct and schick classic 3ct disposable (12/14)
Zims $2/1 Pain Relief Product (1/15)
P&G brandSAVER coupon insert – November 24, 2019
Align $2/1 Probiotic Supplement product (12/7)
Always $3/2 Radiant or Infinity Pads or Pure Pads 10ct+ exc. Always Discreet (12/28)
Bounty $1/1 Paper Towel Product 4ct+ (includes 2 HUGE roll) (12/7)
Cascade $1/1 Action Pacs, Dishwasher Detergent 20-37ct bags (12/7)
Cascade $0.50/1 Dishwasher Detergent, rinse aid or dishwasher cleaner (12/7)
Charmin $1/1 Toilet Paper Product, 4 Mega Roll or larger, includes Mega Plus and Super Mega exc. Single Rolls (12/7)
Crest $2/1 Toothpaste 3oz+ exc. cavity, regular, baking soda, tartar control/protection, F&W Pep Gleem, kids and ETS (12/7)
Crest $0.50/1 Kids Crest Toothpaste 4.2oz+ (12/7)
Crest $5/1 3D White Strips Kit exc. noticeably white, classic white, original whitening kit, gentle whitening kit, express whitening kit and ETS (12/7)
Crest $1/1 Mouthwash 370ml (16oz+) , (12/7)
Dawn $0.75/2 Scrubbers, Sponges 3pk+, brushes and fillable dishwands exc. gloves and liquids (12/22)
Dawn $0.50/1 Dishwashing Liquid or Platinum Foam 10.1oz+ exc. special value, simply clean and ETS (12/7)
Febreeze B1G1 free up to $4 exc. in-wash scent booster and ETS (12/7)
Fixodent $2.50/1 Adhesive Twin or triple pack 1.4oz+ (12/7)
Gillette $3/1 Disposable 2ct+ exc. sensor 2ct and Venus Products (12/28)
Gillette $2/1 razor exc. disposables, venus products and ETS (12/28)
Head & Shoulders $5/2 Products 10oz+ OR Royal Oils (12/7)
Head & Shoulders $1/1 product 10 oz+ OR Royal Oils (12/7)
Herbal Essences $5/2 Bi:renew shampoo, conditioner or styling products exc. masks, 100 ml shampoo and conditioners, color, body wash and ETS (12/7)
Olay $1/2 Bar Soap 4ct+, Body Wash, Hand and Body lotion or in-shower body lotion exc. 1 bar and ETS (12/7)
Old Spice $3/3 Anti-Perspirant Deodorant, Body Wash or Bar Soap products exc. twin packs high endurance and ETS (12/7)
Old Spice $1/1 Hair Product (12/7)
Oral- B $1/1 Adult Manual Toothbrush exc. kids, healthy clean, cavity defense and ETS (12/7)
Oral-B $0.50/1 Kids Manual Toothbrush (12/7)
Oral-B $0.50/1 Kids Battery Toothbrush (12/7)
Oral-B $5/1 Kids Oral-B rechargeable electric toothbrush exc. oral-b kids battery powered toothbrushes (12/7)
Pampers $1.50/1 Diapers or Easy Ups Training Underwear (12/7)
Pampers $2/1 Easy Ups Training Underwear or Underjams absorbent nightware (12/7)
Pantene $5/3 Products, including gold series collection exc. single count intense rescue shot, 1 step nourishing mask and ETS (12/7)
Pantene $1/1 Products, including gold series collection exc. single count intense rescue shot, 1 step nourishing mask and ETS (12/7)
Pepto Bismol $0.50/1 any product (12/28)
Priolosec $2/1 OTC product (12/28)
Puffs $1/1 Puffs Facial Tissues AND 1 Vicks Dayquil/Nyquil Product (12/7)
Sinex $3/2 Nasal Spray Products (12/7)
Swiffer $1/1 product exc. 1ct, 2ct, heavy duty dusters and ETS (12/7)
Tampax $3/2 Pearl or Radiant Tampons, or Pure Tampons 14ct+ (12/28)
Venus $3/1 Venus or Daisy Disposable 2ct+ exc. Daisy 2ct (12/28)
Venus $2/1 Razor exc. disposables (12/28)
Vicks $0.50/1 Vapocool drops exc. vaporub, zzzquil, purezzz's and ETS (12/7)
Vicks $2.50/2 Vaporub, vaposhower, vapocream, vapopatch or vapo in haler products exc. vapocool drops and ETS (12/7)
Vicks $1/1 Children's liquid product (12/7)
Vicks $1/1 Dayquil or Nyquil product exc. 8ct and ETS (12/28)
Vicks $1/1 Vapocool Spray or lozenge product exc. vapocool bag drops (12/27)
Vicks $1/1 Vaporub, VapoShower, Vapocream, Vapopatch or Vapoinhaler product (12/7)
Vicks $2/1 Flu Therapy Product (12/7)
ZzzQuil $0.50/1 ZzzQuil or Pure ZZZs product (12/7)