Shopping for your groceries online may be convenient. But "does online grocery shopping support healthy eating?" a new report asks.
The answer appears to be a resounding no.
The Center for Science in the Public Interest, the food and health watchdog group perhaps most famous for its scathing 1994 report on the unhealthiness of movie theater popcorn, takes aim at online grocers in its newest study. While shopping online instead of in a store can help you avoid making unhealthy impulse purchases, the CSPI says online ads and price promotions are trying to tempt you into doing just that.
The report, "Scroll and Shop: Food Marketing Migrates Online," finds that, by promoting unhealthy products and making them more tempting and affordable than healthy foods, "online grocery platforms are generally undermining Americans' efforts to eat well."
The group visited the e-commerce websites of Amazon Prime Now, FreshDirect, Peapod, Safeway, Target and Walmart Grocery and analyzed the products that are advertised on the sites, and promoted via discounts and coupons. Broadly speaking, the CSPI defined healthy products as those that contain a small percentage of salt, fat and sugar. What it found was that more than half of the food and beverage promotions that online grocery shoppers see on the retailers' websites are for unhealthy products. And more than three-quarters of the emails sent by these retailers promote unhealthy products.
FreshDirect fared best in the study, with the lowest proportion of unhealthy product promotions, at 29%. Safeway fared worst, with 72% of its online promotions pushing unhealthy products. Both Safeway and Peapod offered discounts that were around twice as large for unhealthy products as they were for healthy products.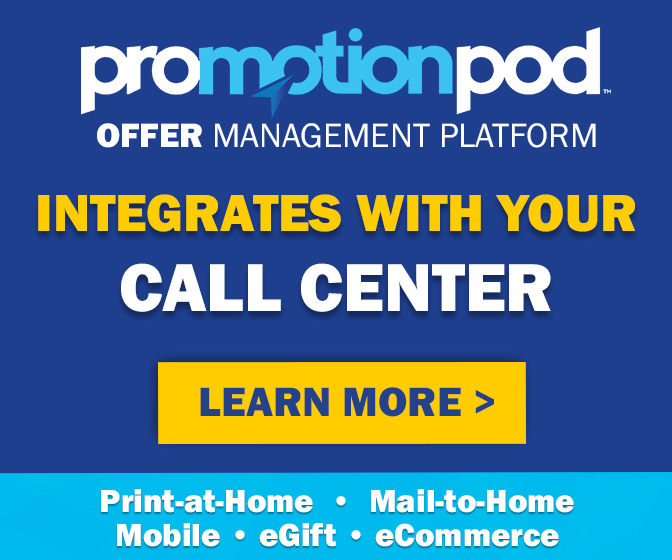 Physical grocery stores, the report notes, "are designed to get customers to shell out money they hadn't planned to spend." Food and beverage manufacturers know this, so they pay billions of dollars a year to promote their products in stores with coupons and discounts advertised in retailers' weekly circulars.
But in a printed circular or in a physical store, "there is a limited amount of space in which food and beverage manufacturers can market their products," CSPI policy associate Darya Minovi said in a statement. "Online, however, there are endless opportunities for retailers to barrage consumers with flashy pop-ups and banner advertisements."
And it's not just ads. Unhealthy foods are often more heavily discounted online as well – Safeway, for one, offered an average discount of 16% for unhealthy foods versus 7% for healthy items. Search results can also make unhealthy suggestions – the CSPI searched for "chicken" on Target, expecting to find fresh meat, but the search results included breaded chicken patties and nuggets. If you've ever bought an unhealthy item before, "suggested items" based on past purchases "can convert a one-time impulse buy into a bad habit," the CSPI report notes. And it calls out Hershey in particular for promotions like its "just add Hershey's" feature, which helps you earn free shipping if you add a Hershey's chocolate product to your order.
Ultimately, the reason you don't see many coupons or deep discounts on fresh produce or other healthy items online, is the same as the reason you don't see many of those promotions in stores – the big brands are the ones with the big marketing budgets. "Though Americans are interested in eating healthfully, manufacturers of unhealthy products like soda, candy and chips have greater resources to take advantage of evolving technology than do fruit and vegetable farmers," the CSPI laments.
The group is advocating a combination of voluntary marketing changes and government intervention.
Retailers, it says, should agree to use promotions to encourage healthier purchases, and should disclose manufacturer-funded discounts and sponsorships so shoppers can distinguish ads from genuine search results or product suggestions. Government regulators, meanwhile, should conduct "a study of online retailers' practices," the CSPI recommends, and should develop policies – particularly for retailers catering to SNAP recipients who buy groceries online – "to highlight healthy, not unhealthy, foods and drinks in promotions."
In the end, what you eat is your own decision. So having the government decide what products can be pitched to you, may not prove to be the most desirable way to save you from your impulses. But if nothing else, the CSPI wants you to know that doing your grocery shopping online may not be as harmless as you might think. Just like digging in to that movie theater popcorn.