(May 12th update: NCH Marketing Services is back in business. In a new statement to Coupons in the News, NCH parent company Vericast's Chief Marketing Officer Michelle Engle said, "We received authorization from the Mexican government to immediately reopen our coupon processing facilities in Mexico, ahead of the original target date at the end of the month. Vericast has been fully operational since last week and we are prioritizing the safety and health of our employees as we resume normal processing.")
Most stores have continued to accept coupons as normal during the coronavirus pandemic. But what happens when there's no one to sort through those coupons and reimburse retailers for accepting them?
That's what the industry is grappling with right now, after one of the two leading coupon clearinghouses has been forced to close their facilities where the unglamorous but necessary work of sorting and processing paper coupons is done.
NCH Marketing Services collects redeemed coupons from retailers including Walmart, Target, Walgreens, Publix and others, and ships them all to a processing plant in Mexico, just over the border from El Paso, Texas. There, through a combination of automated systems and physical labor, millions of coupons are sorted by manufacturer, their values are added up, the manufacturers are billed and the retailers are reimbursed.
It's been done this way for decades, and the whole process is like a well-oiled machine. But the coronavirus has thrown a wrench into the works.
NCH has been forced to suspend its operations in Mexico, capping off weeks of confusion about what businesses in the region can remain open, who's responsible for ordering and enforcing closures, and what constitutes an "essential industry."
"Both the federal and state governments of Mexico recently notified all U.S-based businesses operating in the state of Chihuahua – including our NCH facilities in Mexico – that due to the temporary COVID-19 pandemic response orders, operations must cease at this time," Michelle Engle, Chief Marketing Officer of NCH parent company Vericast, said in a statement to Coupons in the News. "As a result, we have temporarily paused paper coupon processing in those facilities, where NCH has built a strong, stable business for over 50 years."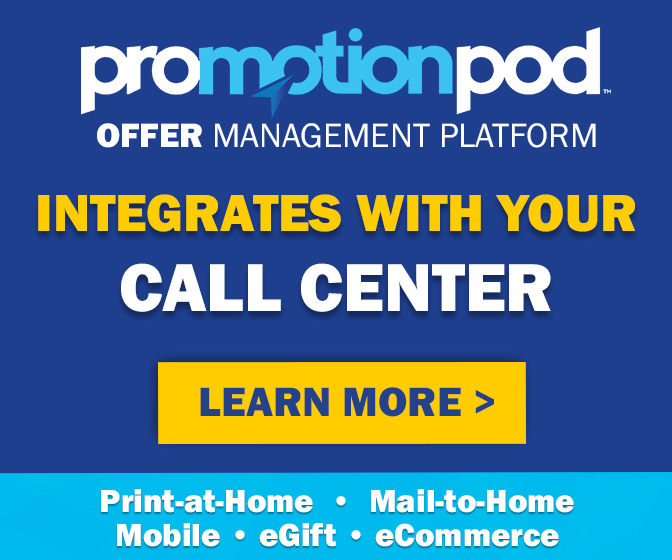 Juárez, the most populous city in the Mexican state of Chihuahua, is home to hundreds of factories and other facilities owned by U.S. companies – including NCH. The Mexican government last month ordered all non-essential industries to suspend operations to help stop the spread of the coronavirus. But several facilities have remained operational, as their American owners assert that their work is essential.
So what does this mean for retailers that are looking to get compensated for the coupons they accept – and that may be worried about accepting any more from shoppers, if they don't know when they're going to get reimbursed for them?
"We are actively communicating with our clients as we explore business continuity solutions that will allow us to receive and process coupons," Engle said. "In the interim, we have asked our retail partners to hold onto their coupons. We will use best efforts to continue to make disbursements, subject to the current situation."
Given that the disruption is likely short-term, it seems improbable that NCH's retail clients would take the drastic step of refusing their customers' coupons until NCH comes up with a backup plan. Yet, given a golden opportunity to reassure any concerned shoppers that their coupons are still welcome, only Publix made any effort to respond to an inquiry about whether the NCH closure would have any effect on their coupon acceptance policy. "We are aware of the closure; however, we do not anticipate the closure impacting our ability to take paper coupons," Publix spokesperson Maria Brous told Coupons in the News.
As for the industry's other major coupon clearinghouse, and the retail clients that it serves, it's still business as usual. "Inmar's coupon processing facilities in the Acuña and greater Monterrey, Mexico area remain fully operational, and we are taking extreme precautions to ensure their safety," Inmar Intelligence said in a statement to Coupons in the News. "Inmar has enhanced our existing business continuity plans to ensure that if the situation in Mexico changes, Inmar's retailers and manufacturers will have uninterrupted processing and funding."
"We feel that it is critical for Inmar to step in and help retailers and manufacturers during this time of uncertainty," Inmar Intelligence Chairman and CEO David Mounts continued. "Maintaining the timely and trusted flow of coupon payments between retailers and manufacturers is essential during this time of uncertainty, and required to ensure shoppers can get the savings they need."
In the nearly seven weeks since the U.S. declared a national emergency in response to the COVID-19 outbreak, BJ's Wholesale Club is the only major retailer that has stopped accepting paper coupons. And that was "in order to reduce touchpoints" for the sake of employee safety, BJ's explained, not for fear that they wouldn't get reimbursed for the coupons they accepted. But now they're starting to look like the prescient ones.
As for other major retailers like Walmart and Target that do still accept paper coupons, they're going to find themselves with bags full of them at the end of each day, with nowhere to send them for the time being. If there's any concern about other retailers possibly following BJ's lead – one can only hope that all of the coupon sorters south of the border will be back to work before long.