It goes without saying that back-to-school shopping this year is a lot different than in years past. With so many kids learning digitally from home this fall, just think of all the money you'll save not having to buy reams of paper and supplies for the whole classroom to share! Oh, but there are still home-school necessities, computer equipment and other items to buy. But think of all the money you'll save on clothing now that the kids don't have to dress to impress! Oh, but there's personal protection equipment to buy that wasn't on last year's list.
So is this school year going to end up costing you less – or more?
As savvy shoppers well know, this time of year is the best time to look for deals on everything you need to get the kids ready for school. But the coronavirus pandemic has upended the traditional back-to-school shopping season, changing when we shop, what we're shopping for and, in some cases, prompting parents to choose between safety and savings.
As a number of retailers and retail analysts have issued their annual back-to-school surveys, they're finding that many back-to-school shoppers' priorities are changing. One survey, from Michigan-based retailer Meijer, found that nine out of ten parents consider safety measures when deciding where to shop. "This year, I decided we are only shopping at stores that are highly sanitizing their carts and keeping public areas clean," Chicago resident Sharon Glovier told Meijer. "Finding a deal for everything or saving a few dollars isn't more important than being careful for my kids."
So shoppers like Glovier are willing to pass up some deals, and pay more for peace of mind.
"While price is always an important factor in shopping decisions, there are definitely 'new normals' when it comes to how customers are checking items off their lists for the upcoming school year," Meijer's Director of Back-to-School Merchandising Brandon Pasch said in a statement.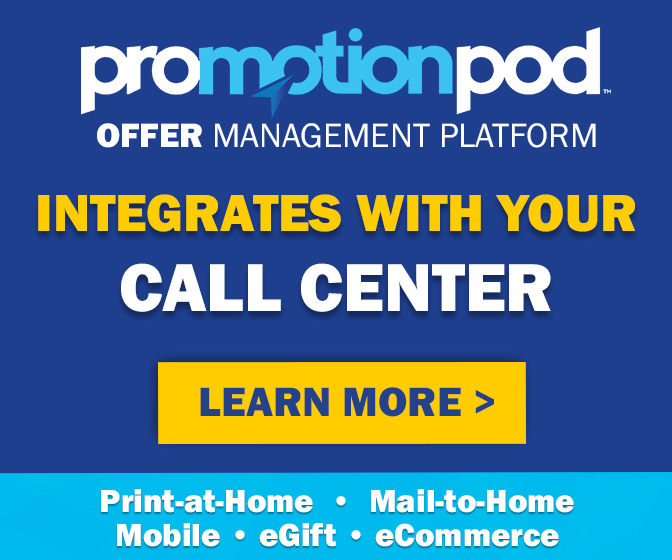 Deloitte's 2020 back-to-school survey came to similar conclusions. While "price and convenience are holding steady as key attributes for selecting a retailer," its report found, "this year, safety is likely to be an important factor." 76% of back-to-school shoppers it surveyed had a high level of concern about health and safety, and only about half feel safe going to the store. So they're planning to either seek out stores taking COVID-19 precautions, or doing most or all of their shopping online.
Stores like Walmart and Staples may have bins of bargain-priced school supplies at the ready, but some safety-conscious shoppers are choosing to bypass the bargains, heading to less-crowded stores or buying everything online – even if it ends up costing them more.
As a result, the National Retail Federation is forecasting record spending this back-to-school season. According to its annual survey, conducted in conjunction with Prosper Insights & Analytics, parents of school-aged kids plan to spend an average of $789.49 this year, well above last year's record of $696.70. College students will spend even more – an average of $1,059.20, topping last year's record of $976.78. Altogether, back-to-school spending is projected to reach $101.6 billion – shattering last year's benchmark of $80.7 billion and topping the $100 billion mark for the first time.
"By any measure, this is an unprecedented year with great uncertainty," NRF President and CEO Matthew Shay said in a statement. Roughly half of all shoppers said they will buy their supplies online, with all other shopping destinations expected to see fewer sales, as fewer shoppers plan to visit department stores, discount stores, clothing stores or office supply stores. "With consumers cautious about how much time they spend out in public, there is likely to be less going store-to-store to comparison shop this year," Prosper Insights Executive Vice President of Strategy Phil Rist said.
But many families are having to weigh safety concerns against financial concerns. They may not want to risk their health by visiting multiple stores to get all the best deals – but given the state of the economy and the level of unemployment, many shoppers can't afford to skip the deals and pay full price. Deloitte's survey found that more than a third of shoppers are concerned about their finances and their ability to complete their back-to-school shopping. "This is pushing consumers to balance typical purchase drivers such as price, product, and convenience with safety and security," the report noted.
So Inmar Intelligence's back-to-school Shopper Insights Report concludes that shoppers are still interested in savings. While half of those questioned for its survey are spending less time in stores, making only quick "in and out" trips, nearly three-quarters said discounts are an "extremely significant" factor in deciding where they shop. "Back-to-school shopping looks a lot different this year, for shoppers and retailers alike," Inmar CEO David Mounts said in a statement. And if they offer the right combination of safety and savings, "retailers have a big opportunity to capitalize on the shopping season."
Who could have predicted this time last year, that going from store to store looking for the best back-to-school deals this year could come at the cost of your health? You may end up saving more on supplies you don't need this year, while spending more on supplies you didn't need last year. The key will be to balance savings and safety, and stock up without breaking the bank – or risking your health.
Image source: Walmart