A dozen accused members of a retail crime ring have been indicted in California, on charges that they traveled the country misusing coupons, rewards and employee discounts to defraud Target out of millions of dollars worth of merchandise.
Federal prosecutors have announced the arrest of 34-year-old Abdallah Osseily of Irvine, California. FBI special agents took him into custody last Wednesday, upon the unsealing of a grand jury indictment that names him as the alleged ringleader of the scheme. The other defendants are accused of crisscrossing the country at Osseily's direction and at his expense, hitting up hundreds of Target self-checkouts over a six-year period in order to buy illicitly-discounted electronics and gift cards for Osseily to resell.
Target is not mentioned by name in the indictment, but it's clear from the description of what the indictment dubs "U.S. Retailer 1" that Target was the victim of the crime ring – U.S. Retailer 1 is said to have "more than 1,800 stores in the United States and approximately 360,000 employees," it offers dollars-off coupons, percent-off category coupons, wedding and baby registry discounts, Team Member employee discounts, and lets you pay with gift cards loaded into the Wallet feature of its app. So, Target.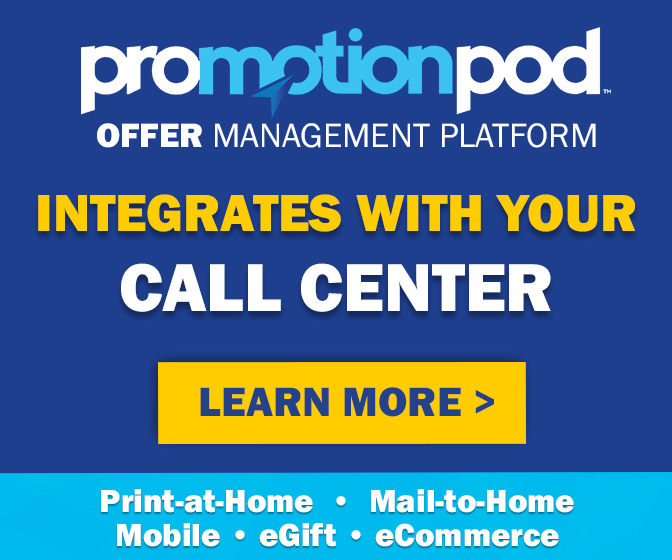 All of those discounts and payment methods played into the scam, as the indictment says Osseily was able to obtain large numbers of printed coupons, percent-off birthday rewards, registry discounts, military discounts and employee discounts, all of which were combined and/or used multiple times per transaction for huge savings on huge purchases.
The indictment describes a complex scheme that played out from July 2014 to March 2020. According to the indictment, Osseily falsified information in order to apply for and receive numerous credit cards, which he would use to purchase mass quantities of Target gift cards. He then allegedly loaded the gift cards onto various Target accounts, which the other defendants could access via the Target app on their own phones, paying for their purchases by scanning a mobile bar code. Using false names and information, Osseily also allegedly signed up for large quantities of 5% off birthday discounts and 15% off wedding and baby registry discounts, which were also loaded onto the Target accounts. And the indictment says he purchased working 10% off employee discount codes and various Target store coupons that would "work on anything" and could be used multiple times in a transaction.
With their Target apps at the ready, and their accounts loaded up with Target gift cards and all of these discounts, the other accused members of the crime ring fanned out across the country to start their six-year shopping spree. The indictment explains how Osseily would allegedly "issue directives" to the others via the messaging app WhatsApp, telling them specific "stores to visit, what merchandise to buy, what discounts and coupons to apply to those purchases, when and how to ship the merchandise to him, and what to do if they were 'flagged'" by suspicious store employees.
The 54-count, 139-page indictment gets into great detail about specific transactions and how the scheme was conducted. During one ten-day jaunt to Florida, one defendant was said to have driven all over the state, hitting up 57 stores, where he scanned a single $5 coupon 1,515 times during 32 transactions at 12 stores, and scanned a single $10 coupon 4,746 times during 156 transactions at 45 stores. He paid a grand total of $11,240 out of pocket for $67,010 in gaming gift cards – an 83% discount.
Other defendants would be instructed to purchase electronic items like iPads and video games. On Black Friday 2018, the indictment quotes Osseily as texting the team, "Go big guys today… keep on buying them PS4 Spiderman bundle plus Nintendo switches."
Osseily, who "owned and operated an electronics wholesale company," would allegedly have the team ship items to him so he could resell them. At other times, they'd immediately return their illicitly-discounted purchases to customer service for a full-priced refund. "Manager asked me if this is a scam," one team member is quoted as texting Osseily. "I told him NO and he said a lot of people are using weird stolen gift cards, but he returned it for me."
The indictment says Osseily purchased many of the coupons that the defendants used. And many of them appeared to be either fraudulent, or legitimate but poorly-coded actual Target store coupons. One coupon that offered $10 off an electronic children's toy had a printed expiration date of 2009 – years before it was used, over and over again. Another $10 coupon expired in 2008, but Osseily was quoted as texting the others a decade later that "it is working, I just tried it." One defendant texted Osseily that "I know someone who's selling a $5 off coupon. You can scan unlimited times. And it doesn't expire." And a $10 coupon "works on anything… and you can scan it as many times as you want. Never expires."
There were apparently others involved in the scheme who have not been identified or charged. One text message describes an accomplice who appears to have served as a decoy, to deflect attendants' attention from what the scammers were doing at adjacent self-checkout machines. "She has full shopping cart each store and I wait," one text read. "After she starts I go, and she makes mistakes a lot, keeping them very busy.") Another defendant was said to have boldly posted an ad on Facebook seeking an accomplice "to travel in USA with me… all expenses paid… Qualifications: no family members, must not have too many visible tattoos, must dress clean."
It's unclear how the scam was ultimately exposed, but at one point last year, one of the defendants apparently became disillusioned and texted Osseily, "I'm really not interested in playing this game with you people anymore… I have months of whatsapp convos saved already. How much does your future matter to you?"
The 12 defendants are charged, variously, with multiple felonies, including conspiracy, mail fraud, wire fraud, bank fraud, and aggravated identity theft. A trial date has been set for October. As the accused ringleader, if Osseily is convicted on all charges, he faces a maximum sentence of more than 100 years in federal prison.
And if you feel like you're being watched at Target's self-checkouts a little more closely lately – now you know why.
Image source: Target