A West Virginia woman charged last year with using fake coupons to scam Kmart out of nearly $100,000 has pleaded guilty, and now faces the possibility of a steep fine and a long prison sentence.
38-year-old Tanya Thompson, also named in the indictment as Tanya Whetzel, entered a guilty plea in federal court last week. The Martinsburg, West Virginia resident was accused of travelling the country, hitting up Kmart stores in at least 25 states, using counterfeit mobile coupons to get gift cards and prepaid debit cards for next to nothing.
Details about the scam first emerged last summer, after an FBI investigation resulted in a wire fraud indictment by a federal grand jury in Pittsburgh. Investigators say Thompson was a member of Kmart's "Shop Your Way" rewards program, whose members "received special coupons that could be redeemed on various purchases," the indictment explained, noting that "members could receive the coupons on their mobile devices."
So cashiers didn't seem suspicious when Thompson showed up at the checkout with her purchases, and a mobile coupon on her phone. Perhaps they may have raised an eyebrow when they saw that her coupons were "in varying amounts that far exceeded the dollar amounts of legitimate coupons," as the indictment described them. But most cashiers she encountered simply "manually enter(ed) the coupon dollar amount as displayed on the coupon."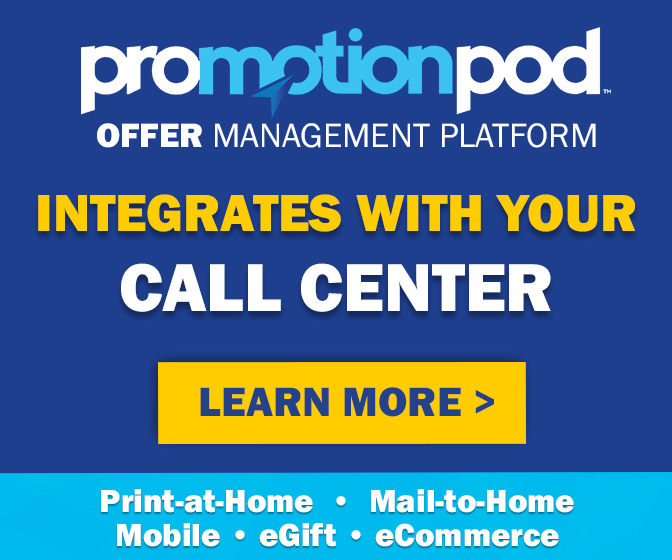 The coupons, however, were fake. Their values were large enough that Thompson's total for buying hundreds of dollars of gift cards and prepaid debit cards per transaction would be reduced to "a nominal amount."
After seeing that the scam worked, investigators say Thompson repeated it again and again, traveling the country to hit up as many Kmart stores as she could. In a six-month period, from June to December 2017, the indictment describes her as visiting "approximately 25 states, and different Kmart stores within states, to avoid detection and further advance the scheme."
Initially, Thompson was accused of fraudulently obtaining about $101,000 from Kmart, which was later revised down to $94,977.50. Either way, her guilty plea on a single count of wire fraud could result in a sentence of up to 20 years in prison and a fine of $250,000. She's due to be sentenced in April.
In the meantime, some three years after this counterfeit coupon scam came to light, there aren't even Kmart stores in 25 states anymore. Kmart closed hundreds of stores while Thompson was traveling the country in 2017. A year later, Kmart's parent company Sears filed for bankruptcy, and the store closings continued. Today, Kmart's website lists only a few dozen locations still open in just a handful of states.
So, ironically, by visiting dozens of Kmart locations across the country while the retailer was floundering and struggling to attract shoppers, Thompson may well have been Kmart's most loyal customer. Even so, it's a safe bet she won't ever be welcomed back. But if still-struggling Sears doesn't turn things around, by the time Thompson serves her time, there may not even be a Kmart anymore.
Image source: JeepersMedia