If you've saved up a stash of Shop Your Way Rewards points at Sears or Kmart, now might be a good time to start using them.
Sears filed for Chapter 11 bankruptcy protection shortly before 1am Monday. The company plans to sell "a large portion of the Company's store base" while it begins store closing sales at 142 other "unprofitable stores".
"The Company expects to move through the restructuring process as expeditiously as possible and is committed to pursuing a plan of reorganization in the very near term," Sears said in a statement shortly after the filing. "The Company intends to continue payment of employee wages and benefits, honor member programs, and pay vendors and suppliers" through the bankruptcy process – assuming it manages to come out of the process intact.
The bankruptcy filing is the seemingly inevitable outcome of the company's long slide toward irrelevance, at a time when many traditional, iconic retailers can't cut it in the modern world. Remember Toys R Us? The once-dominant A&P?
Sears and Kmart were already troubled and tarnished brands back in 2005 when they figured they could compete better together, and merged into a single company to help take on the likes of Walmart, Target and Amazon.
But it's been tough going ever since.
At the time of their merger, Sears and Kmart had some 3,500 stores between them, and were part of a company that also owned venerable brands like Land's End and Craftsman. But the company hasn't turned a profit since 2010. So over the years, Sears sold off Land's End and Craftsman, and stores have been closing by the hundreds, leaving about 500 Sears stores and 360 Kmart locations as of the company's last official count.
And many of the stores that remain, have long appeared to be past their prime. Even before the bankruptcy announcement, Sears' Facebook page was filled with complaints. "Sears is a total disappointment," one shopper wrote. "Worst customer service I have EVER experienced in my lifetime!" another commented. "Sears isn't Sears anymore! Company is run by filthy heathens. Customer service is nonexistent," a third added.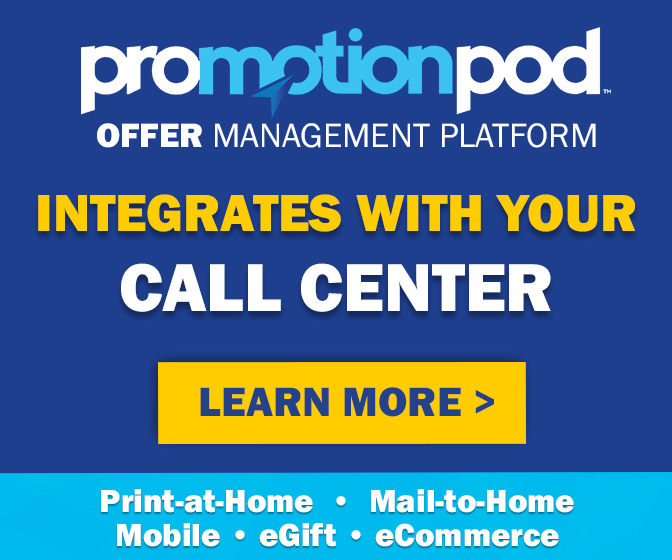 Kmart customer comments aren't much better. "The employees there move so slow they are almost working in reverse, not to mention the incredible rudeness that you get from every single employee in the store," one frustrated Kmart shopper unloaded on the company's Facebook page. "The parking lot is more filthy than the city dump and full of garbage all the time. You can't find help when you need it and it takes forever to checkout… EVERY TIME!" Another Kmart shopper complained about the "ridiculous" Shop Your Way Rewards program, which she said can be confusing and contradictory. One offer "said I could save $8 off of a $20 purchase of food," she wrote. "But then when I clicked on the offer details, it's specified that the purchase could not include food… Is it any question why Kmart is floundering?"
During the company's most recent call with investors last month, Chief Financial Officer Rob Riecker spoke about ongoing efforts aimed at "enhancing the in-store and online shopping experiences" and "continuing to expand the network of services and rewards" for loyalty program members. But it appears those efforts may have been too little, too late.
Which is a shame for shoppers who actually found good value in the Shop Your Way Rewards program, which gives you points redeemable for discounts off future purchases. Savvy members got pretty good at combining deals and "rolling" points – paying with points and earning more points on the same purchase, which could sometimes make items nearly free.
That certainly couldn't have helped Sears' profitability. But now, it appears the whole game could be nearing its end. Shop Your Way Rewards' terms and conditions state that "points have no cash value and may not be redeemed for cash, credit or other value. No credit, cash or other value will be given for unused points."
So it could be a matter of using them or losing them. The program is still operational for the time being, but your points won't do you much good if your local Sears or Kmart store closes and you have nowhere to redeem them.
The Toys R Us loyalty rewards program continued operating during that retailer's bankruptcy, and only after the company announced it was going out of business, were members given 30 days to use up their rewards dollars. But by then, there wasn't much left in the stores on which to actually spend the rewards. So there's likely no need to rush out to Sears or Kmart immediately to spend your points on whatever you can find – but it would be wise not to hold onto them for too long.
For now, Sears still hopes to emerge from bankruptcy, so it's too soon to write the obituary for what was once the country's largest retailer. Its famous catalogs were the Amazon of their time, while Kmart's famous blue light specials were "flash sales" before we were even calling them that.
But times have changed. And unless Sears and Kmart can come up with a viable turnaround plan – their time may soon be up.
Image sources: Sears / MikeKalasnik