If you've ever written or called a company with a complaint or a compliment, you know you're likely to get high-value coupons sent to you as a "thank you" or a "sorry." That's why they're often called "consumer relations" or "apology" coupons. But these offers are increasingly subject to abuse, either by greedy couponers who register endless complaints in order to get an endless supply of free coupons, or by counterfeiters who use these high-value coupons as templates for high-value fakes.
So it could be high time for these coupons to take after so many others these days, and go digital.
The mobile marketing company CodeBroker has announced its new "digital appeasement solution," which will allow clients to thank, or apologize to, their customers with a secure digital coupon delivered instantly, rather than making them wait for a less-secure paper coupon sent in the mail.
The company's "CS Resolve" is described as a self-service application that "enables customer service reps to instantly deliver a pre-approved digital coupon or gift card to an upset customer – in a way that is secure, trackable, and accountable." Using the application dashboard, a company can issue a coupon or gift card "via the customer's preferred digital channel: chat, text, email (or) social media," track its delivery and redemption, and prevent it from being used again.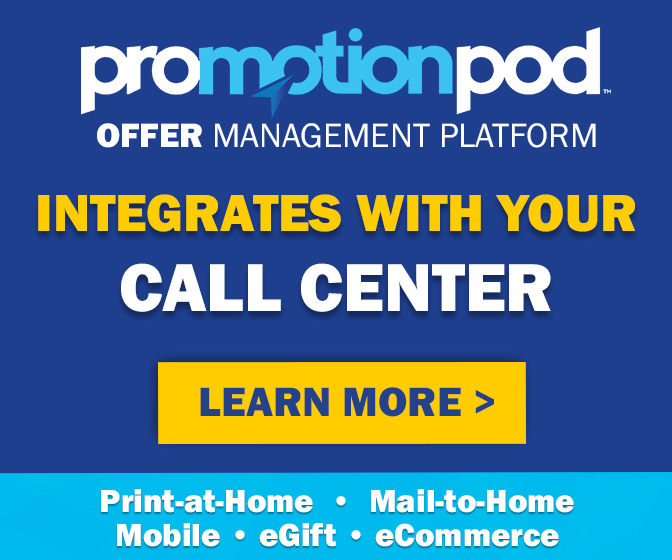 It's a simple solution for retailers that create, distribute and accept their own coupons – and CodeBroker's solution appears to be designed for them. That's because individual brands issuing their own digital apology coupons is easier said than done.
"The delivery of these coupons requires that consumers leverage a retailer's digital wallet that is accessible by the brand for distribution," reads a recent Inmar Intelligence report on alternative ways of distributing consumer relations coupons. In other words, a brand would need to make a unique coupon offer accessible just to you, via a specific retailer's digital coupon platform, and you would only be able to use it at that store.
So the Inmar report suggests some less-cumbersome methods, such as digital rebates, replacement products sent via mail, or at the very least, printed coupons with shorter expiration dates, lower values and the customer's name printed on the front. It also recommends that brands create internal systems to track customer calls, and consider "cutting off coupon mailings to any address identified as being the source of excessive or overly frequent complaints."
The new universal digital coupons being tested by The Coupon Bureau could help to turn digital apology coupons from the exception to the norm. The new coupon format would allow brands to issue mobile coupons that could be scanned and accepted at any retailer.
Until those coupons become widespread, Codebroker's new offering may be the closest thing there is to paperless apology coupons – if not for brands, then at least for retailers. Regardless of the form in which it's issued, an apology coupon, Codebroker says, is simply good business. "It's easier to retain an existing customer than it is to find a new one," the company states. "And offering a gift card or coupon to an upset customer can provide an immediate resolution to the situation – and drive more business in the process."
So the next time you have a compliment or a complaint about a product, you may need to look to your phone rather than your mailbox, to become the beneficiary of the company's next-generation effort to earn your business.