Nothing about where items are placed in the grocery store is an accident. Some products are featured in cardboard displays sitting in the aisles, or on endcaps, while others are shelved at eye level, or featured as "buy-one-get-one-free" or "10 for $10" deals in the weekly ad. All of these placements are worked out between retailers and manufacturers, to encourage you to buy. But one consumer group says it's sneaky, unfair and unhealthy – and they want the government to step in and investigate.
The Center for Science in the Public Interest is calling on the Federal Trade Commission to examine grocery promotion practices, which it says "impact competition in the grocery aisle, dictate the choices available to consumers, and undermine the health of millions."
The consumer food and health watchdog group made the request in a letter sent to the FTC. The request is the culmination of two investigative reports the group has issued in recent years – one accused the grocery industry of being "rigged against consumers, the produce industry, and small businesses — against everyone except big food manufacturers and retailers." Another said "online grocery platforms are generally undermining Americans' efforts to eat well."
And now that its reports have alerted consumers to the issues – the CSPI says it's time for government regulators to act.
Trade promotion practices dictate which items are on sale each week, and which are prominently featured in displays, in circulars and on shelves. Manufacturers pay retailers to promote their products using these methods. But the CSPI calls these practices "cozy contractual arrangements that enable leading brands to control entire aisles of the store," crowding out smaller brands. Is it any wonder why the same products seem to be on sale all the time, while some products never are?
Better transparency about these practices, the group argues, would make clear that the grocery industry is limiting shoppers' choices, manipulating us into buying only from the biggest brands, and pushing us to buy unhealthy foods.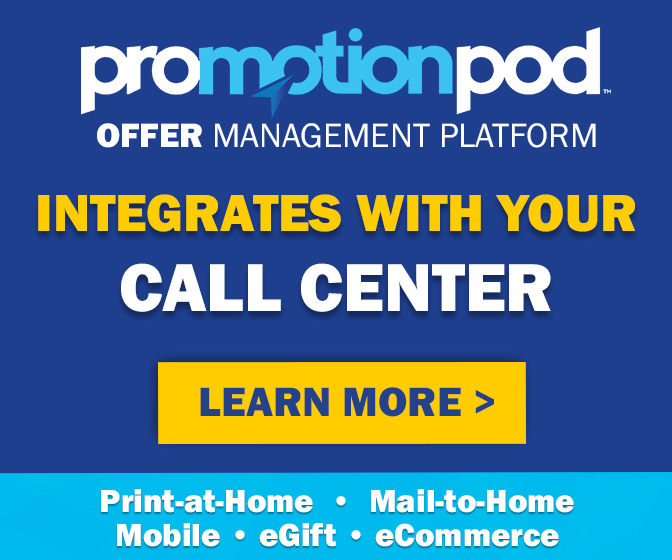 Why do you rarely see big sales, or endcap displays, of healthy foods like fruits and vegetables? Because farmers don't have the marketing budget of a multi-billion-dollar processed food manufacturer. "As a result of these practices, unhealthy, processed products like chips and soda dominate the physical and digital grocery store," the CSPI's letter reads. "To eat healthily, consumers must intentionally disregard incessant cues, nudges, and incentives, fighting an uphill battle every time they enter the grocery store."
And these practices are increasingly migrating online, the group says, "with prime placement on shelves replaced with premium placements in search results and targeted marketing fueled by personalized digital data."
The CSPI says it searched for "chicken" on an online grocery site, but the top result wasn't fresh chicken – it was a brand of processed chicken patties and nuggets, from a major manufacturer that presumably paid for that placement. That can make online grocery shopping more difficult – and less healthy. "Consumers expect that search results are ranked based on relevance to a search query, not on hidden payments by a third party whose products are for sale," the group said.
The CSPI says the FTC last investigated trade promotion practices nearly two decades ago, taking no action as a result, and has never investigated online grocery marketing practices. So the time to do so, it argues, is now.
"The practices of the retail food industry not only dampen competition, stifle innovation, and result in less choice in the food aisle, they also play an enormous role in the healthfulness of food choices available to consumers," the CSPI concludes. "These arrangements have a profound impact on the food environment, and consequently, on market fairness and public health."
So keep a close eye on what's featured at your grocery store the next time you shop. If you don't stay focused on making smart choices, the CSPI warns that big-spending marketers would be more than happy to help make your choices for you.
Photo by virginiaretail