It seemed like a good idea, offering coupons to people who get a COVID-19 vaccination. And maybe it is still a good idea, to provide a little extra incentive to the vaccine hesitant. But those who are making the offers are discovering an unintended consequence of handing out mass amounts of coupons – many are showing up for sale online. And anywhere coupons are sold, there's a risk that the coupons could be counterfeit.
It was something of a novelty when Target last month became the first major retailer to offer coupons for $5 off a purchase of $5 or more, to anyone getting vaccinated at any Target with an in-store CVS pharmacy. But other retailers quickly got on board with their own offers – Meijer upped the ante with a $10 coupon off any purchase, while Albertsons-owned stores began offering coupons for 10% off a purchase, and CVS offered 20% off.
If you missed out on any of the offers, don't go signing up for a third or fourth shot just to get a coupon. All you have to do is go online.
Ambitious sellers are offering vaccination coupons for sale on various online sites. Already got vaccinated, or don't plan to get vaccinated? No worries, a "thank you for getting vaccinated" coupon can be yours for just a few bucks.
Most industry participants advise against buying coupons online under any circumstances. But some of the offers for single coupons at least appear relatively innocuous, seemingly indicating that the seller simply didn't plan to use their coupon and decided to offer it to someone who would. Other offers are a bit more concerning – vaccine coupons being sold in batches of ten, a dozen, or more.
How does one obtain batches of vaccine coupons, unless one gets vaccinated multiple times, collects them from family members – or grabs a stack with the intent of turning them into cash by selling them online?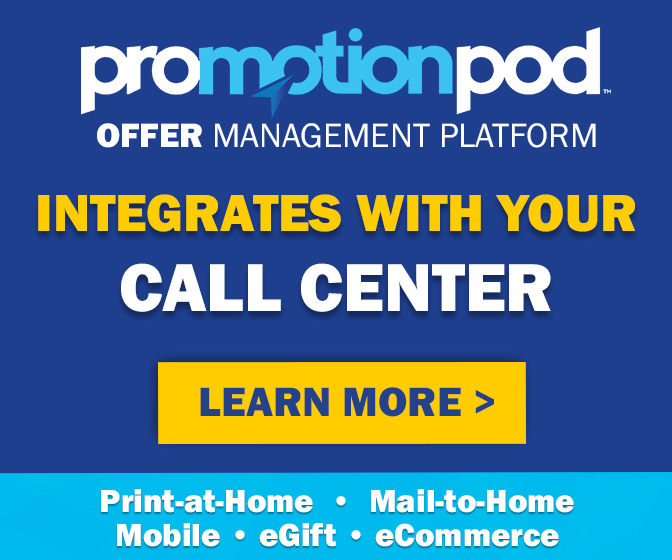 Many of the coupons have features that online sellers love – high values, few restrictions, long expiration dates, and few security features. That makes them easier to sell – and easier to counterfeit, if you're so inclined. So if you are in the market for vaccination coupons, be warned there's a chance some of the coupons may not be as genuine as they appear to be.
That said, most of the coupons being offered for sale are store coupons, issued by a retailer for use only in that retailer's stores. The coupons encourage people to shop at their stores, so they may not mind as much that people are seeking them out – after all, a shopper who uses a 10% off coupon is spending more in store than a shopper without a coupon who decides to shop somewhere else.
But what if the vaccine coupon is a manufacturer's coupon, redeemable just about anywhere, making it as good as cash?
The Florida Department of Health is offering manufacturer's coupons good for $10 off just about any grocery purchase, anywhere you shop. They're the same type of coupons you might get from an employer as a holiday gift, offering a free Thanksgiving turkey or Christmas ham. The Health Department has distributed these coupons to Florida counties, as part of a statewide initiative to encourage vaccines.
While the coupons do have anti-counterfeiting features, they're still high-value, with few restrictions and a long expiration date, which makes them awfully tempting to online sellers. And don't put it past certain sellers to thwart the anti-counterfeiting features and simply create their own legitimate-looking duplicates.
So far, though, the $10 coupons don't seem to be as popular as Florida officials had hoped. Following one recent vaccination drive, Sarasota County health officer Chuck Henry told the Sarasota Herald-Tribune that the county had 2,000 coupons to hand out, but only gave away a few hundred. "It's not that a $10 grocery coupon is going to convince them or not," he said about the vaccine hesitant, "but it's one more little thing that might cause them to say, 'While I'm here, there's a coupon, why not?'"
One thing that's unlikely to show up for sale online – a check for a million dollars. Kroger is foregoing coupons in favor of a vaccine sweepstakes. Each week from now through mid-July, Kroger is selecting one lucky employee or shopper who's been vaccinated at a Kroger-owned location, to receive a million dollars. Ten others each week will receive free groceries for a year, in the form of $13,000 worth of Kroger gift cards.
In the end, the idea behind all of the cash and coupons is to ensure that as many people as possible get vaccinated. Whether you earn the incentives yourself, or go against industry experts' advice and buy them online, those who do their part to ensure a return to normal life after a tumultuous year, will help all of us to be the real winners.