Stop us if you've heard this before – grocery shoppers are eager for deals, and brands and retailers need to recognize that, in order to win.
Around this time last year, when supplies were low and shoppers were willing to spend more to get what they needed, some marketers may have thought the age of catering to deal-seekers was over. Cut back on coupons, quit offering so many promotions, and shoppers will buy your stuff anyway!
But one research firm says the desire for deals is bouncing back – and in some ways, it's even higher than it was before the pandemic.
TABS Analytics is out with its ninth annual Food & Beverage Consumer Value Study. Each year, TABS surveys shoppers to find out what kind of deals they like, and where they go to find them. Deal types are organized into ten different categories, such as seeking out stores with the lowest prices, buying in bulk, or clipping coupons.
This year, almost half of all shoppers report using at least three deal tactics regularly, with a quarter using six or more. Those figures are both down from the first year of the survey back in 2013. But it's worth noting what's happening on both ends of the spectrum – "light deal users," defined as those who regularly seek out either zero or one type of deal, is at its lowest level since 2013, while "heavy deal users," who use seven or more types of deals, is at its highest level since 2014.
"So even during the pandemic, when there was a major pullback in deal activity and offers, consumers still said they wanted them," TABS Analytics executive chairman and founder Kurt Jetta said. "If you're not going to cater to their demand," he told manufacturers and retailers, "they're going somewhere else and you're going to lose them."
Shopping at stores like Walmart that offer everyday low prices is, as always, the most popular deal tactic, with two-thirds of shoppers utilizing it. Shopping around for deals at different stores is second at 49%. "The notion of 'loyalty' to outlets is usually misplaced," TABS noted, "because half of shoppers switch outlets looking for deals."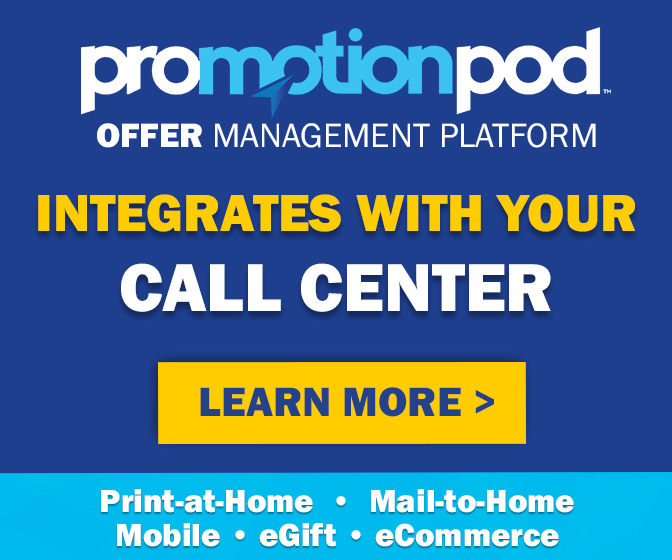 The use of coupons clipped from the Sunday newspaper inserts was the fifth most popular deal tactic back in 2013. Now, with just 22% of survey respondents saying they use insert coupons, it's in eighth place. The use of digital coupons is growing, but the tactic is still only in seventh place. "For whatever reason," Jetta said, "deal shoppers are more moved by circulars, and some of these other tactics." When it comes to attracting the average shopper, as opposed to catering to those who are specifically interested in clipping coupons, "online coupons are like screaming into a dark cave," Jetta said.
In last place is rebates – but, with the popularity of cash-back apps like Ibotta and Coupons.com's new cash-back model, usage of rebates keeps growing and has now reached a new high, with 15% of shoppers taking advantage.
As for where people like to get their deals, traditional grocery stores are still the most popular place to buy groceries, with 75% of survey respondents shopping there. But for the first time, Walmart has tied traditional grocery stores in popularity. Target, ALDI and, somewhat surprisingly, convenience stores, are all trending upward, while online grocery shopping has grown, but mostly among shoppers who buy online only from time to time and not regularly.
No matter where they shop, or what they buy, TABS says the deal seekers can't be dismissed. Retailers like Sprouts Farmers Market have turned against couponers and bargain shoppers, but that kind of strategy may be a mistake. "Heavy deal buyers are only 15% of the buyers, but roughly 30% of the sales," TABS says. "They buy more frequently and their transaction sizes are larger."
"Why do I obsess over deals so much? Because they generate sales. And isn't that what we want?" Jetta asked. Every year when the report comes out, Jetta stresses that shoppers want deals, and react to them. "There's been an explicit effort on both manufacturers and retailers to reduce the number of deals, reduce the depth of the deal," he said. "Nine years I've been tracking this, and it hasn't worked."
The heyday of paper coupons and printed circulars may be past, and cash-back apps and digital coupons haven't quite broken through to the masses just yet. But with many shoppers still struggling financially, the search for deals shows no signs of diminishing. "So the wise manufacturers and retailers will understand they should cater to these needs instead of fight them," TABS concludes.
And as the economy and, hopefully, the health of our nation bounces back – here's hoping the grocery deals do, too.
Image source: Winn-Dixie