It's getting to be decision time. Do you wait until the traditional Thanksgiving grocery sales start in a week or so, or do you start grabbing the essentials now while they're still available, at full price?
Make the wrong move, and you could either be hosting an unnecessarily expensive holiday meal – or serving something other than the traditional turkey dinner for Thanksgiving, if everyone buys up all the necessary ingredients before you can.
FMI, the Food Industry Association, is out with a new survey of grocery shoppers to see how they plan to adapt to the unique challenges this holiday season may present.
Many shoppers have "concerns surrounding the availability and cost of favorite holiday foods due to lingering post-pandemic supply chain and inflation issues," FMI finds. Even so, most shoppers plan to celebrate the holidays in about the same way they did before the pandemic – but they're prepared to be flexible.
58% of shoppers expressed some concern about being able to purchase groceries they need for holiday meals, and nearly one in five said they will plan further in advance than usual when shopping for Thanksgiving. If items they need are out of stock, about half said they will make substitutions or look for a new recipe. Roughly 20% will stick to their planned menu, but if they can't find the necessary ingredients to make what they need from scratch, they'll check out the grocery store's fresh-prepared food department or a local restaurant instead.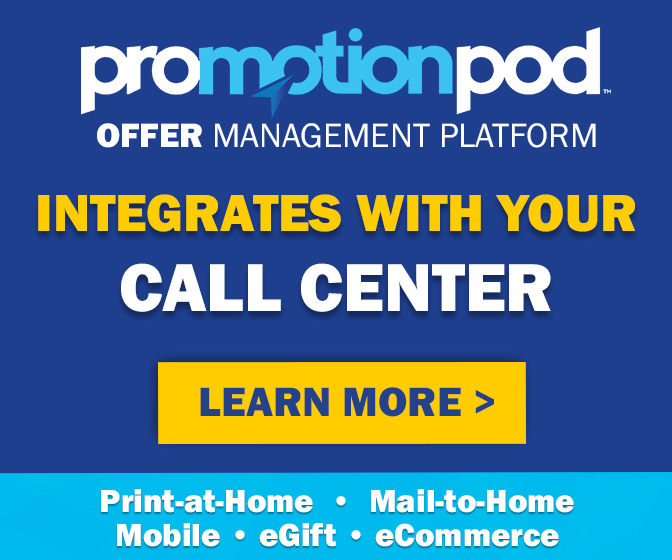 Holidays aside, our grocery shopping habits seem to be stabilizing – either by getting back to the way they were pre-pandemic, or staying the way they became post-pandemic. 60% of shoppers now say it is "acceptably safe" to shop for groceries in person, which represents no change from the last time FMI asked the question a few months ago. The level of online grocery shopping, meanwhile, is higher than it was before the pandemic, but seems to have plateaued. 61% of shoppers say they now buy groceries online at least occasionally, with 14% buying online "almost every time" they shop, both of which are about the same as they've been for the past year.
One interesting change that also seems to have stuck, is that mass merchandise stores like Walmart or Costco are much more popular grocery destinations now than they used to be. In 2019, 49% of shoppers considered a traditional supermarket to be their "primary grocery store," compared to 24% who said the same about a mass merchandise store. But once the pandemic hit, shoppers became much more interested in one-stop shopping and buying in bulk in order to minimize their shopping trips. And that behavior has lingered – in the most recent survey, just 38% of shoppers say they primarily shop at supermarkets, and 32% now choose mass merchandisers.
Regardless of where they shop, shoppers' spending patterns appear to be stabilizing as well. After a sharp increase last year, the average shopper's weekly spending on groceries has settled in at about $144 per week. That's down from $161 during the height of the pandemic last year, but still higher than the pre-pandemic $121. So while the bad news is that we're spending a lot more on groceries now than we were a couple of years ago, the good news is that it doesn't appear to have gotten any worse lately.
Whether considering the cost of their groceries, where they shop, what's available to buy or how they plan to celebrate the holidays, many shoppers believe that any changes they've made in the recent past now constitute their new normal. Half of shoppers surveyed believe their food shopping routines have normalized and they expect to continue their current shopping patterns for the foreseeable future. But that also means that half of shoppers don't believe so at all.
The most optimistic shoppers "are excited about a cautious return to normalcy for their holiday gatherings this year," FMI president and CEO Leslie G. Sarasin said in a statement. "Consumers remain aware of pandemic impacts on the supply chain, but most are confident that with some planning they will find their favorite foods at reasonable prices and share traditional menu with loved ones this holiday season."
So despite the challenges of the past couple of years, we can be thankful that we're all still here to celebrate this Thanksgiving – even if it means having to settle for full-price ingredients, or unusual substitute menu items. After all, it's not the turkey but the togetherness that matters. So, chicken for Thanksgiving, anyone?
Image source: southbeachcars