The good news is that Thanksgiving dinner should cost you less than it did last year. The bad news is, it's going to cost at least 25% more than it did just a few years ago. So getting good deals on your holiday meal is becoming more important than ever.
The American Farm Bureau Federation's closely-watched annual Thanksgiving pricing survey, released this morning, estimates that the average cost of this year's holiday feast for ten will be $61.17. That's a 4.5% decrease from last year's record-high average of $64.05, but it's still 25% higher than it was back in 2019.
That's in line with the findings of a recent report by the market research firm Circana, whose Thanksgiving Tracker pointed out that "inflation of the Thanksgiving basket has eased," but "consumers are unlikely to notice, given the 27.4% jump in prices since 2019." So one way or another, Thanksgiving dinner is going to cost a whole lot more than it did before the COVID pandemic.
This year, the Farm Bureau finds you're more likely to see better prices on whipped cream and cranberries, the prices for which are down most significantly from last year, 23% and 18%, respectively. As for the main attraction, the price of turkey is down 5.6%. The only menu items to increase in price this year are dinner rolls, pumpkin pie mix, sweet potatoes and veggie trays, but none are up more than 4%.
Circana's report goes on to find that shoppers are eager to celebrate the holiday – but they're also eager to save money while doing so. And brands and retailers that don't offer sufficient deals may lose business to those that do.
Circana notes that grocery promotions do traditionally ramp up for Thanksgiving items leading up to the holiday. And that was particularly true last year, when the percent of Thanksgiving items sold on promotion nearly doubled to more than 50%. So if that trend persists this year, you shouldn't have to pay full price for a majority of the items it will take to make up your meal.
But don't get your hopes up for big savings. "The depth of discounts in 2022 was just a few percentage points higher than the average throughout the year," Circana found. So the key Thanksgiving items may all be on sale at the same time, but the individual discounts won't be much better than you could have gotten any other time of the year. Last year, Circana says the average depth of grocery promotions throughout the year was 20% off. Thanksgiving promotions, at their peak, were just slightly higher, at 27%. They even dipped below the average, to just 19%, the week of Thanksgiving itself.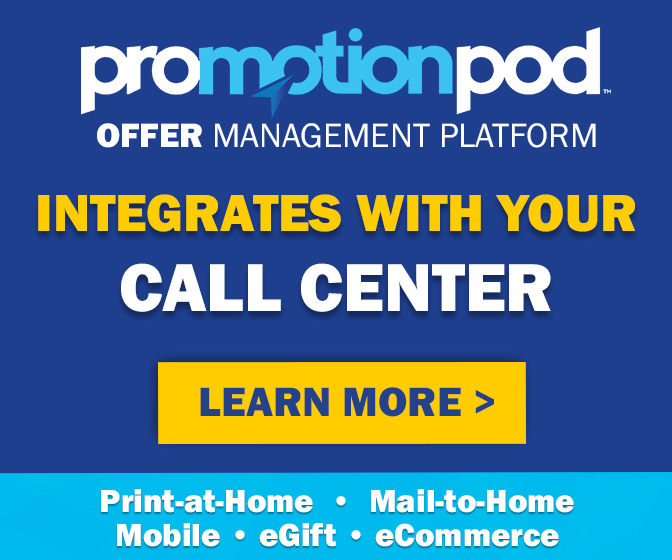 Given today's elevated grocery prices, shoppers are looking for deals wherever they can find them. At the time they were surveyed several weeks ago, a third of all shoppers told Circana that they had already started looking for coupons or sales on Thanksgiving items, and planned to buy items on the spot if they can get a good deal, even well before the big day.
A separate survey by FMI — The Food Industry Association found a similar desire for deals. Its U.S. Grocery Shopper Trends, Holiday Season report found that shoppers "continue to be savvy," they're being "prudent and tactical with purchases to stay within their household budgets," and they "look forward to holiday celebrations as they shop carefully."
28% of Thanksgiving shoppers plan to spread out their purchases this year, to avoid one large holiday shopping trip. 30% will look for more deals or buy items "only when they're on sale." And a similar percentage expects to shop around at different grocery stores to buy items at the best possible price, up from 23% who said the same last year.
That's largely because shoppers don't want to bust their budgets just for one holiday. 72% of all shoppers say they are still very or extremely concerned about rising grocery prices. And 42% of shoppers say they're worried about having enough money to pay for food on a regular basis, let alone for a food-themed holiday.
"Consumers are understandably concerned about their finances amidst continued inflation heading into the holidays," FMI President and CEO Leslie Sarasin said in a statement. But they're proving to be "resilient when it comes to preparing for their holiday meal celebrations. From looking for deals, shopping around at different stores and cooking more meals at home, shoppers remain excited for the holidays despite planning to 'make do with less' this year."
Circana says shoppers will be even more excited if they can find good deals. "Manufacturers and retailers have the opportunity to help consumers, many of whom continue to buy on deal, and celebrate Thanksgiving as they always have by understanding their specific needs and targeting promotions effectively," Circana vice president of Content and Thought Leadership Joan Driggs said in a statement. Circana is advising brands and retailers to "leverage deep discount promotions" to attract shoppers this year.
Through COVID and the tough times that followed, we've still managed to find things to be thankful for each Thanksgiving. This year, it appears what most grocery shoppers will be able to give thanks for, is just a bit of relief from rising prices.
Image source: Phillip Pessar