Everyone is getting coupons for Christmas – in more ways than one!
As we prepare to head into the holiday weekend, your Sunday coupon preview has some musical accompaniment this week. Meghan Trainor's "Christmas Coupon" is one of three new singles appearing on this year's deluxe edition of her previously-released "A Very Trainor Christmas" album. She, her brother and husband all share writing credit for the song, which, like the entire album, was a family affair.
"I'm a Christmas baby," the December 22nd-born Trainor said in a statement announcing the album's release. "It's always been a dream of mine to release a Christmas album, and to do it with my family makes it that much better."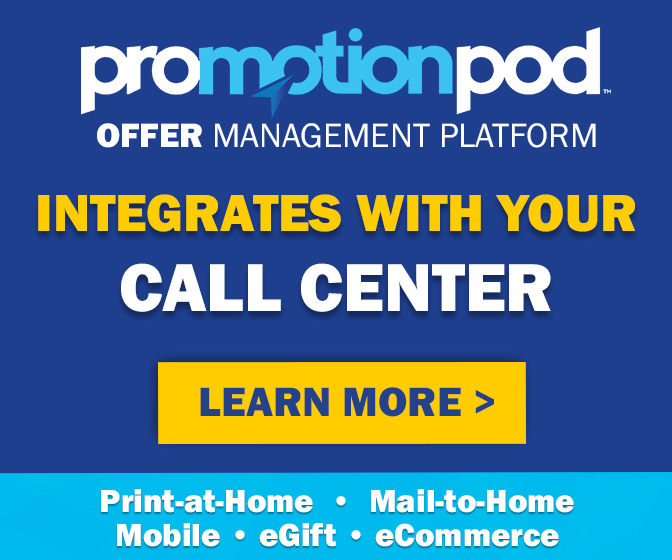 In her coupon-themed song, Trainor offers to be the listener's "Christmas coupon" by inviting them to "save a little money with me" because "all my lovin' is free."
There's no official music video for the song, but she performed it on Ellen DeGeneres's show Wednesday. Click to watch and listen above, while you check out this weekend's coupon preview. There will be one coupon insert in your Sunday newspaper, from Procter & Gamble.
In the meantime, plan for your new year and check out the exclusive, official and accurate 2022 coupon insert schedule here. You can also search our coupon database for additional coupons.
And be sure to look at the latest cash-back offers from Ibotta, Checkout 51 or Makeena for additional savings, or check out Merryfield or Fetch Rewards to see how you can turn your receipts into gift cards!
And now, as provided by Sunday-Coupons.net, here are the coupons to watch for this weekend:
P&G brandSAVER coupon insert – December 26, 2021
Align Probiotic Supplement (ETS) $2/1 (1/8)
Always Discreet Incontinence (exc. Liners 24ct+, Other Always Products and ETS) $5/2 (1/29)
Always Pads 10ct+ or Always Zzzs 4ct+ (exc. Always Discreet and Always Liners) $3/2 (1/29)
Bounty Paper Towels (ETS) .25/1 (1/8)
Bounty Napkins (ETS) .50/1 (1/8)
Burts Bees Toothpaste (ETS) $2/1 (1/8)
Cascade Actionpacs Dishwasher Detergent Tubs 30ct+ (ETS) $1/1 (1/8)
Cascade Rinse Aid (ETS) $1/1 (1/8)
Cascade Actionpacs Dishwasher Detergent Bags 4ct+ or Dishwasher Cleaner (ETS) .50/1 (1/8)
Charmin Toilet Paper (ETS) .25/1 (1/8)
Crest or Oral-B Mouthwash 473ml+/16oz+ (ETS) $1/1 (1/8)
Febreze Product – Buy One, Get One Free up to $3 (exc. Air Effects and ETS) B1G1 (1/8)
Fixodent Adhesive 1.4oz+ (exc. Multipaks and ETS) $1/1 (1/8)
Gillette Shave Prep (exc. Venus, Gillette Foamy, Gillette Fusion, Gillette Series and ETS) $1/1 (1/8)
Gillette Razor or Blade Refill 4ct+ (exc. Disposables, Venus and ETS) $3/1 (1/8)
Head & Shoulders Product (ETS) $3/2 (1/8)
Herbal Essences Bio-Renew Shampoo, Conditioner or Styling Product (exc. Masks, 100ml Shampoo, Conditioner, Color, Body Wash and ETS) $3/2 (1/8)
Luvs Box Diapers or 2 Bags (ETS) $3/1 (1/8)
Metamucil Product (ETS) $1/1 (1/8)
Microban Sanitizing Spray 15oz – Buy One Free up to $6 (ETS) B1G1 (1/8)
Nervive Product (ETS) $2.50/1 (1/8)
Olay Complete or Active Hydrating Facial Moisturizer (ETS) $2/1 (1/29)
Olay Facial Moisturizer (exc. Complete, Active Hydrating and ETS) $4/1 (1/29)
Olay Bar 4ct+, Body Wash, Rinse Off Body Conditioner, Liquid Hand Soap or Hand and Body Lotion (ETS) $1/1 (1/8)
Olay Facial Cleanser (ETS) $1/1 (1/29)
Old Spice Antiperspirant or Deodorant, Body Wash or Bar Soap (exc. Dry Spray, High Endurance, Clinical and ETS) $1/2 (1/8)
Pampers Diapers or Easy Ups Training Underwear (inc. Big, Enormous, Super and Giant. exc. ETS) $3/1 (1/8)
Pampers Wipes 56ct+ (ETS) .50/2 (1/8)
Pantene Product (inc. Gold Series Collection and Truly Collection. exc. Nutrient Blends, Non-wash, Pantene Intense Rescue Shots, Miracle Rescue, 1 Step Nourishing Mask and ETS) $3/3 (1/8)
Prilosec OTC Product $2/1 (1/29)
Puffs Multi-Pack Box 3ct+ (exc. Puffs Simple Softness, Puffs To Go 10ct and ETS) $1/1 (1/8)
Secret Clinical, Essential Oils, Derma+ Antiperspirant (ETS) $2/1 (1/8)
Secret Fresh, Outlast Antiperspirant, Aluminum Free Antiperspirant or Deodorant (ETS) $1/2 (1/8)
Sinex Product (exc. Sinex Liqui Caps and ETS) $2/1 (1/29)
Stressball Product (ETS) $1.75/1 (1/8)
Swiffer Product (exc. 1ct or 2ct Duster and ETS) $1/1 (1/8)
Tampax Tampons 14ct+ or Tampax Cups (ETS) $3/2 (1/29)
Venus Razor (exc. Disposables) $3/1 (1/8)
Vicks Dayquil, Nyquil or Formula 44 (exc. Dayquil 8ct+, Nyquil and ETS) $2/1 (1/29)
Vicks Sinex Product (exc. Sinex LiquiCaps and ETS) $2/1 (1/29)
Vicks Children's Cough, Children's Cough+Congestion, Children's Vaporub, Babyrub or Botanicals Immunity (exc. Nyquil, Dayquil, Sinex, Formula 44 and ETS) $2/1 (1/8)
Vicks Vapo Rub (exc. Dayquil, Nyquil, Sinex, Formula 44 and ETS) $1.50/1 (1/8)
Zzzzquil or Pure Zzzs (ETS) $1/1 (1/8)