In many states, you can use a coupon for orange juice but not for milk. You can use a coupon for household goods but not tobacco products. You can use a coupon for car care products, but not for an actual car. So if a car dealership tries to offer you a coupon for the purchase of your next vehicle – they could get in a whole lot of trouble.
That's what a dealership in Illinois found out the hard way, after the state's attorney general, together with the Federal Trade Commission, filed a lawsuit and came to a swift settlement agreement.
And coupons, as it turned out, weren't even the dealership's worst offense.
The complaint against North American Automotive Services, also known as Ed Napleton Automotive Group, alleged that the dealer placed "prohibited coupon offers in their advertising material." In the interest of price transparency, Illinois state law prevents sellers from offering coupons, gifts or other incentives in connection with the sale of a car.
Last year, the complaint states, a Napleton dealership in Arlington Heights, Illinois sent direct mail ads that invited recipients to "use the attached $3,000 Gift Card as a Discount Voucher towards a brand new FCA Brand Vehicle!"
While one could argue that a gift card and a coupon are different forms of discounts, the lawsuit alleged that it was essentially a coupon in disguise. "By operating as an offer to receive an invitation-only price and by including a voucher to present to the dealership in order to obtain that price," the gift card "operates as a coupon in connection with the retail sale of a vehicle."
So what's so wrong about offering a coupon for a car? Or for any specific product, for that matter?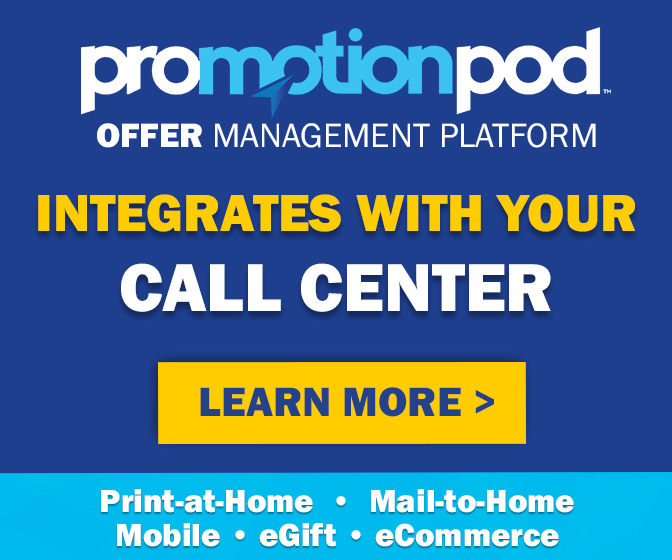 Many states ban the use or acceptance of coupons on products like alcohol and tobacco. The goal there is to discourage consumption – a coupon could theoretically entice someone to purchase a potentially addictive product that they otherwise might not have purchased at full price. It's the same rationale that some health advocates are using as they push to ban coupons on soda.
State restrictions on coupons for milk and dairy products are a little more complicated. Several states have set a price floor on dairy products, in order to protect farmers. Retailers are prevented from selling dairy products below cost, and if coupons help bring the price too low, they can run afoul of the law.
And when it comes to coupons for cars, states like Illinois ban them in order to ensure advertised prices are more transparent and fair. "For many consumers, buying a car is one of the largest purchases they will make," FTC chair Lina Khan said in a statement. So in a case like this one, "the Commission takes action to make sure that consumers get accurate pricing and financing information."
In the case against North American Automotive Services, coupons were only part of the problem. The lawsuit also accused the dealership of "sneaking illegal junk fees onto bills and discriminating against Black consumers" by charging them more for financing.
Without admitting wrongdoing, the dealership agreed to settle the lawsuit for $10 million, "the highest sum the FTC has ever obtained against an auto dealer," Khan noted. Much of that money will be used to refund customers who were overcharged.
"We are holding these dealerships accountable," director of the FTC's Bureau of Consumer Protection Samuel Levine said in a statement. "Especially as families struggle with rising car prices, dealerships that cheat their customers can expect to hear from us."
Typically, coupons are a good way to help people who are struggling with rising prices. In this case, though, it's the dealership that ended up getting clipped.
Image source: Ed Napleton Automotive Group