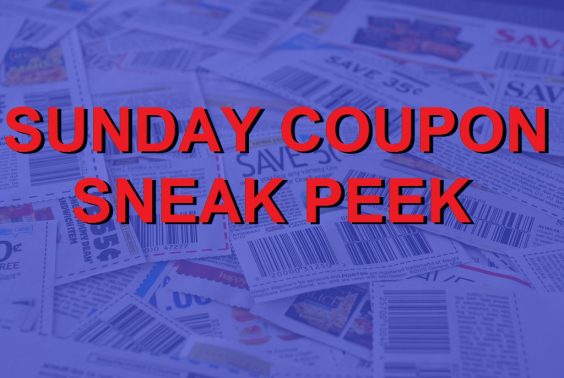 You should find two coupon inserts in your Sunday newspaper this weekend, one each from SmartSource and Save. Here's a preview of the coupons to look out for.
In the meantime, plan for the rest of the year and check out the exclusive, official and accurate 2022 coupon insert schedule here. You can also search our coupon database for additional coupons.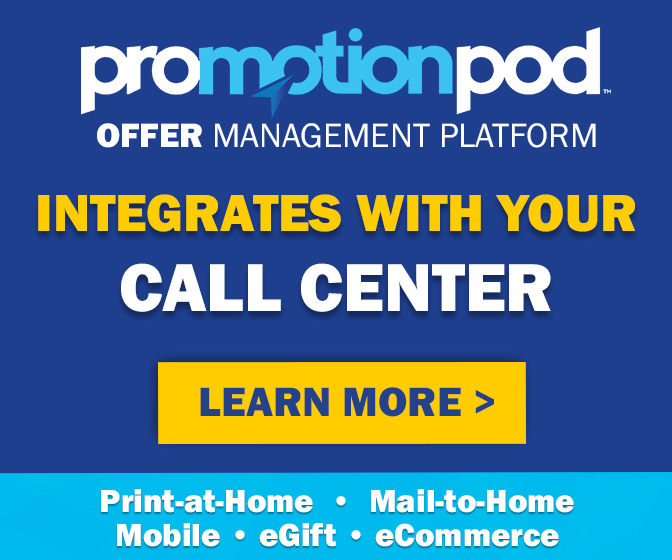 And be sure to look at the latest cash-back offers from Ibotta, Checkout 51 or Makeena for additional savings, or check out Merryfield or Fetch Rewards to see how you can turn your receipts into gift cards!
And now, as provided by Sunday-Coupons.net, here are the coupons to watch for this weekend:
SmartSource coupon insert – May 22, 2022
Allegra Allergy 24hr 90ct Tablets or 60ct Gelcaps $10/1 (5/28)
Allegra Allergy 24hr 24ct+ $5/1 (6/11)
Allegra or Allegra Allergy 12 Hr 8oz or 24ct ODT Product $5/1 (6/11)
Allegra Children's or Allegra Allergy Product $5/1 (6/11)
Allegra-D 12hr or 24hr product $5/1 (6/11)
Allegra-D 12hr or 24hr Product 15ct $8/1 (5/28)
Clairol Nice 'n Easy Root Touch-Up Permanent or Natural Instincts Hair Color $5/2 (6/4)
Clairol Nice 'n Easy Root Touch-Up Permanent or Natural Instincts Hair Color $2/1 (6/4)
Coast Body Wash or Bar Soap 6ct+ $1/1 (6/19)
Cortizone Product $1.25/1 (6/25)
Covergirl Face Product (exc. Cheekers, Accessories and ETS) $2/1 (6/4)
Covergirl Clean Beauty (exc. Clean Fresh Lip Balm) $3/1 (6/4)
Covergirl Eye Product (exc. 1 Kit Shadows, Accessories and ETS) $2/1 (6/4)
Dentek Floss Picks $2.49+ $2.25/2 (7/2)
Dentek Floss Picks $1.74+ $1.25/1 (7/2)
Dentek Dental Guard $5/1 (7/2)
Efferdent Product 44ct+ $2.50/1 (7/2)
Finish Quantum, Power, or Classic Automatic Dishwasher Detergent $2/2 (6/18)
Finish Jet-dry 3-in-1 Rinse Aid 8.45oz+ or Dishwasher Cleaner 8.45oz or 3ct Tab $1/1 (6/18)
Flipz Bag 3.5oz+ .75/1 (7/22)
Gold Bond Lotion, Cream or Ointment Product $2/1 (6/18)
Gold Bond Body or Foot Powder, Foot Cream or First Aid $1.50/1 (6/18)
Gold Bond Lotion, Cream or Ointment Product $3/2 (6/18)
Lastacaft Eye Allergy Itch Relief Drops $5/1 (7/16)
Nasacort 120 Spray $8/1 (6/4)
Refresh Product Any Variety or Size $5/1 (7/16)
Refresh Product Any Variety or Size $8/2 (7/16)
Sally Hansen Miracle Gel Nail $1/1 (6/30)
Spray n Wash Product $1/1 (6/18)
Stem Product – Buy One, Get One Free up to $8 (exc. 2oz Stem Spritz Bottles) B1G1 (6/5)
Sticky Fingers Sugar Free Barbecue Sauce or Dipping Sauce $1/1 (6/26)
Sticky Fingers Barbecue Sauce $1/1 (6/26)
Sticky Fingers Barbecue Sauce $1.25/1 (6/26)
Summer Eve's Spa External Product (Wash or Serum) $1.50/1 (7/2)
Summer Eve's External Products $2/2 (7/2)
Sweet Baby Ray's Barbecue Sauce, Any Size $1/4 (6/26)
Sweet Baby Ray's Barbecue Sauce, Any Size $1/3 (6/26)
Sweet Baby Ray's Marinade, Wing, Dipping or Hot Sauce $1/2 (6/26)
Sweet Baby Ray's No Sugar Added Barbecue Sauce $1/1 (6/26)
Wonderful Pistachios No Shells 3.750z+ .50/1 (8/23)
Xyzal 35ct+ $5/1 (6/4)
Zest Body Wash or Zest Bar Soap 6ct+ $1/1 (6/19)
Save coupon insert – May 22, 2022
All Mighty Pacs Laundry Detergent $2/1 (6/5)
All Product (ETS) $1.50/1 (6/5)
Alocane Gel Tube 2.5oz, Burn Spray or Burn Pads $2/1 (6/26)
Ben & Jerry's Doggie Desserts $1/1 (6/19)
Ben & Jerry's Cookie Dough Chunks or Mixes 8oz $1/1 (6/19)
Ben & Jerry's Pints $1/2 (6/19)
Bondi Sands SPF Sunscreen $1/1 (6/12)
Bondi Sands Self Tanner $2/1 (6/12)
Centrum Multigummies 60ct+ $4/1 (6/5)
Centrum Tablets 60ct+ $4/1 (6/5)
Compeed Advanced Blister Care 8ct and 10ct Product $4/1
Compeed Advanced Blister Care 12ct or 9ct $5/1
Coppertone Product 4oz+ $2/1 (6/11)
Coppertone Product 4oz+ $5/2 (6/11)
Eucerin Body Product 50oz+ or Baby Product (ETS) $2/1 (6/11)
Eucerin Sun Product (ETS) $3/1 (6/11)
Eucerin Cream Product 16oz. (ETS) $3/1 (6/11)
Garnier Olia Haircolor $5/2 (6/4)
Garnier Nutrisse or Color Reviver Haircolor $4/2 (6/4)
Golden Blossom Honey Mustard $1/1 (12/31)
Lindt Full Size Excellence or Classic Recipe Bars $1/2 (7/31)
Lindt Full Size Classic Recipe Bars or Excellence $1/2 (7/31)
Nexium 24hr Product $2/1 (6/19)
Nexium 24hr Product 28ct+ $5/1 (6/5)
Nicorette NicoDerm CQ 14ct+ $10/1 (6/12)
Nicorette Lozenge 20-24ct $2/1 (6/12)
Nicorette Product 72ct+ $10/1 (6/12)
Oracoat Zylimelts $2/1 (6/26)
Oracoat Freshmelts $1/1 (6/26)
Snuggle In-Wash Scent Booster (ETS) $2/1 (6/12)
Snuggle Product (ETS) $1.50/1 (6/12)
Tums 28ct+ $1.50/2 (6/19)
Tums 28ct+ $1/1 (6/19)
Zyrtec Soothing Face Wipes 25ct $3/1 (6/5)
Zyrtec Adult 24-60ct or Childrens Zyrtec 24ct or 8oz (exc. Wipes) $4/1 (6/5)