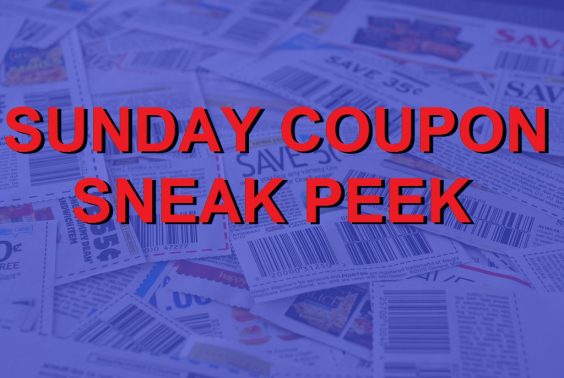 You should find three coupon inserts in your Sunday newspaper this weekend, one from SmartSource and two from Save. Here's a preview of the coupons to look out for.
In the meantime, plan for the rest of your year and check out the exclusive, official and accurate 2022 coupon insert schedule here. You can also search our coupon database for additional coupons.
And be sure to look at the latest cash-back offers from Ibotta, Checkout 51 or Makeena for additional savings, or check out Merryfield or Fetch Rewards to see how you can turn your receipts into gift cards!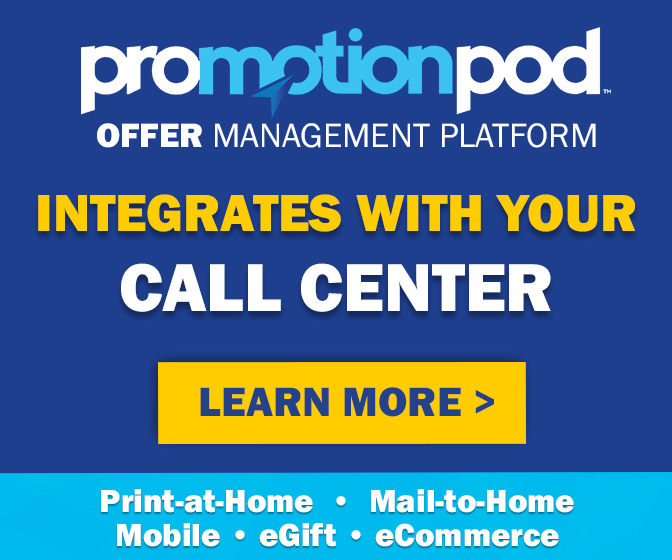 And now, as provided by Sunday-Coupons.net, here are the coupons to watch for this weekend:
SmartSource coupon insert – August 7, 2022
Biore Cleanser Product (ETS) $2/1 (9/18)
Biore Pore Strip or Blemish Patch (ETS) $2/1 (9/18)
Clairol Nice 'n Easy Root Touchup Permanent or Natural Instincts Hair Color (exc. Natural Instincts Crema Keratina) $6/2 (8/20)
Colgate Toothpaste 2.1oz+ (exc. 2-in-1 Icy Blast, Whitening 4.6oz & Bonus Packs) $1/2 (8/27)
Colgate Toothpaste 2.1oz+ (exc. 2-in-1 Icy Blast, Whitening 4.6oz & Bonus Packs) .50/1 (8/27)
Covergirl Clean Beauty and Skincare (exc. Clean Fresh Lip Balm, Hydrating Cream Cleanser, Dry Skin Corrector Cream & Oil Free Moisturizer) $3/1 (8/20)
Covergirl Eye Product (exc. 1 Kit Shadows, Accessories, Lash Blast Clean and ETS) $3/1 (8/20)
Covergirl Face Product (exc. Cheekers, Clean Beauty, Accessories and ETS) $3/1 (8/20)
Danimals Smoothies 6pk $2/2 (9/14)
Ken's Simply Vinaigrette $1.25/1 (8/31)
Ken's Dressing 16oz+ $1.50/2 (8/31)
Lysol Antibacterial Laundry Refresher or Washing Machine Cleaner .50/1 (8/6)
Lysol Toilet Bowl Cleaner .50/1 (9/3)
Lysol Disinfectant Spray 10oz+ .50/1 (9/3)
Lysol All Purpose Cleaner, Bathroom Cleaner, or Smart Multi Purpose Cleaner Starter Kit or Refill .50/1 (9/3)
Lysol Disinfecting Wipes 30ct+ .50/1 (9/3)
Lysol Disinfecting Wipes 30 Ct+ $1/2 (9/3)
Lysol Plant Based Disinfecting Wipes 30ct+ .50/1 (9/3)
Lysol Plant Based Disinfecting Wipes 30ct $1/2 (9/3)
Lysol Laundry Sanitizer 41oz+ $1.50/1 (9/3)
Natrol: Any Product $2/1 (11/7)
Natrol: Relax+ Product $3/1 (11/7)
Natrol: Sleep+ Product $3/1 (11/7)
Quaker Oatmeal Squares, Cap'n Crunch, Life Cereals, Instant Oatmeal, Rice Crisps and Rice Chips, Cap'n Crunch Pouches and CHEETOS® mac n cheese (exc. Cups) $1/2 (9/18)
Rave Hairspray or Pert 2-in-1 Any Size (DND, ETS) .50/1 (9/4)
Rimmel Eye Product $2/1 (9/30)
Rimmel Any Product $1/1 (9/30)
VO5 Shampoo or Conditioner 12.5oz and 15oz Size Only (DND) .50/2 (9/4)
Save coupon insert #1 – August 7, 2022
Advil Product 72ct+ $3/1 (8/14)
Advil or Advil PM 18ct+ $1/1 (9/4)
Advil PM Product 42ct+ $3/1 (8/14)
Aquafresh Toothpaste .75/1 (9/6)
Aquafresh Toothpaste Twin or Triple pk $1.5/1 (9/6)
Benefiber Product $2/1 (9/6)
Caltrate Product 50ct+ $2/1 (8/21)
Centrum Product 60ct+ $3/1 (8/21)
Citrucel Product $2/1 (9/6)
Clinere Ear Cleaners 4ct+ or Clinere Ear Care Ki or Clinere Earwax Remover or Clinere, Ear Oil or Clinere Ear Ringing Oil $1/1 (9/11)
Dial Body Wash, Men's Body Wash, Kids Body Wash or Tone Body Wash (ETS) $2/2 (8/21)
Dial Foaming Hand Washes or Gel Hand Soap 11oz (ETS) $1/2 (8/21)
Dial Hand Soap Refills, Foaming Hand Wash Concentrated Refills Starter Kit or Foaming Concentrated Refills $1/1 (8/21)
Dove Advanced Care Stick, Even Tone, Zero Deodorant or Antiperspirants (exc. Dry Sprays, Twin Packs and ETS) $1.50/1 (8/20)
Emergen-C Product 8ct+ $1/1 (9/6)
Gas X Total Relief Chewable Tablets $2/1 (9/6)
Gaviscon Product $1.50/1 (9/6)
Nexium 24 HR Product $2/1 (9/6)
Opti Free Puremoist or Replenish 10oz+ $3/1 (9/17)
Opti Free Puremoist or Replenish Twin pk Only $6/1 (9/17)
Persil Proclean Large 38ct Discs+ Laundry Detergent $3/1 (8/21)
Persil Proclean Laundry Detergent, any size (ETS) $2/1 (8/21)
Polident Product 84ct+ or Pro Guard+ Retainer $2/1 (9/6)
Poligrip Product 2.2oz+ $1.50/1 (9/6)
Preparation H Product $1.50/1 (9/6)
Purex Laundry Detergent 65oz or Unit Dose (ETS) .50/1 (8/21)
Purex Laundry Detergent, Any Size (ETS) $1/2 (8/21)
Purex Crystals In-wash Fragrance Booster, Any Size $1/1 (8/21)
Renuzit Adjustables Air Freshener Cones – Buy 4, Get 2 Free Max Value $2.20 B4G2 (8/21)
Renuzit Air Freshener Cones 3pk or Scent Blossoms Fragrance Diffuser $1/1 (8/21)
Soft Scrub Abrasives $1/1 (8/21)
Soft Scrub Toilet Bowl Cleaning $1/1 (8/21)
Systane Lubricant Eye Drops 8ml+ $3/1 (9/3)
Systane Lubricant Eye Drops 10ml Twin Pack Only $6/1 (9/3)
Systane Zaditor Eye Drops 5ml+ $3/1 (9/17)
Tums 28ct+ $1.50/2 (9/6)
Tums 28ct+ $1/1 (9/6)
Vazalore 81mg or 325mg Product $3/1 (9/11)
Save coupon insert #2 – August 7, 2022
Benadryl or Visine Product (ETS) $1/1 (8/21)
Compeed Advanced Blister Care 10ct or 8ct $4/1 (9/3)
Compeed Advanced Blister Care 12ct or 9ct $5/1 (9/3)
Desitin Product (ETS, Gift Sets and Safety Swabs) $1/1 (10/2)
IBgard or FDgard Product $5/1 (10/9)
Johnson's Products (ETS, Gift Sets and Safety Swabs) $2/2 (10/2)
Mederma Advanced Scar Gel 20g and Quick Dry Oil 60ml $7/1 (9/3)
Mederma Product (exc. Advanced Scar Gel 20g, AG Skin Product and Quick Dry Oil 60ml) $8/1 (9/3)
Nature's Bounty CoQ-10 or Probiotic Supplement $3/1 (9/4)
Nature's Bounty Optimal Solutions Vitamin or Supplement $2.50/1 (9/4)
Nature's Bounty Vitamin or Supplement any $2/1 (9/4)
Osteo Bi-Flex Item 60ct or less $5/1 (9/4)
Osteo Bi-Flex Item 70ct+ $5/1 (9/4)
Sundown Gummy Product $3/1 (8/21)
Sundown Product $2/1 (8/21)
Zegerid OTC 14ct $3/1 (8/28)
Zegerid OTC Item $6/1 (9/11)
Zyrtec Adult 24ct to 60ct or Zyrtec Children's ODT/Chews Product 24ct or 8oz (exc. Wipes) $4/1 (8/21)
Zyrtec Adult Product 90ct $10/1 (8/14)
Zyrtec Soothing Face Wipes Product 25ct $3/1 (8/21)