The wheels of justice turn slowly – while the family that coupons together, stays together.
Take your pick of cliché, but both apply in the case of 34-year-old Andrew Alfaro, his mother, 56-year-old Sandra Hull, and stepfather, 51-year-old Phillip Hull (pictured above, left to right), all of Killeen, Texas.
The multigenerational trio has pleaded guilty to felony theft, more than three years after their arrests for stealing pallets of coupon inserts from the newspaper facility where Alfaro worked at the time, then allegedly selling them online.
It was way back in 2018 when management at the Killeen Daily Herald first noticed that coupon inserts that were meant to be distributed in the Sunday paper were instead going missing from the newspaper's warehouse. A year later, they contacted police to say they had identified the culprit.
After discovering that two pallets of coupon inserts – enough to stuff into many hundreds of newspapers – had disappeared, newspaper management reviewed security footage from their facility. That footage, according to an arrest affidavit, showed "Alfaro moving through the Killeen Daily Herald's warehouse, getting on a forklift, and taking two pallets of flyer inserts to vehicles waiting outside."
So why would an employee deliver hundreds of coupon inserts – worth an estimated $44,000 – to someone waiting outside, instead of allowing them to be delivered to newspaper subscribers? Because his mother allegedly planned to "deliver" them to paying customers, on her social media sites.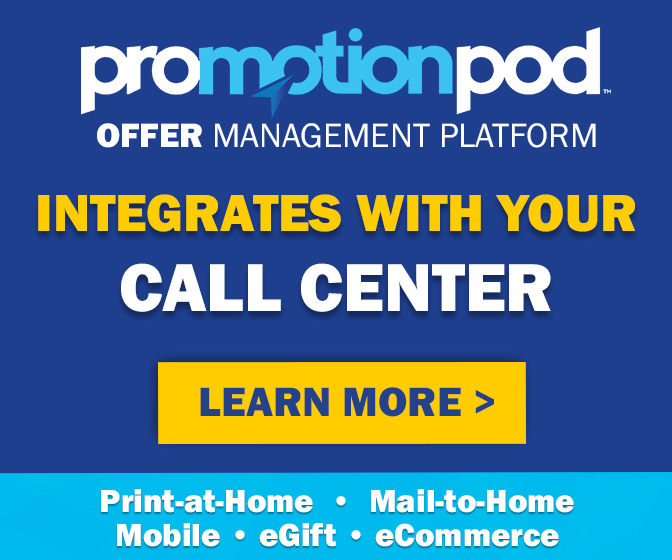 Under questioning, police said Alfaro identified Sandra and Phillip Hull as the drivers of the vehicles waiting for him outside the warehouse. That would explain the piles of coupon inserts they found in the Hulls' home.
But the Daily Herald already knew the coupons were there, because of some clever detective work of their own. In an attempt to trace the whereabouts of any missing coupon inserts, management hid GPS trackers in some of the coupon pallets. And on the day that they saw Alfaro driving those pallets out the back door, they tracked them to the Hulls' home about three and a half miles away.
Police searched the home and reported finding "an extremely large pile of flyer inserts on the floor." Those inserts were apparently destined for online customers who were connected to Sandra Hull on Facebook, where she went by the name "Sandra Clip." Friends and fellow insert sellers – who considered themselves "coupon fairies," selling coupon inserts that magically ended up in their possession – quickly found out about the case and closed ranks. "One of our fellow Texas Fairies was arrested today," one person posted online. "Her whole house was raided and computers, cell phones and paperwork were all confiscated… I would suggest if you are in her groups, get out ASAP."
The three were all taken into custody, and charged with theft of property valued at between $30,000 and $150,000, a third degree felony. Each was released on $50,000 bond – and then they waited. And waited and waited. In the more than three years since their arrests, at least eight court dates have been canceled or rescheduled. On Monday of this week, the defendants each finally entered into a plea agreement in which they pleaded guilty to a lesser charge of theft of property valued at between $2,500 and $30,000.
The maximum sentence for the original charge was up to ten years in prison and a fine of up to $10,000. The lesser charge has a maximum sentence of two years in prison and the same $10,000 fine. If court proceedings are not delayed, the trio is due to be sentenced in March.
Buying coupon inserts from a "fairy" online – without questioning where those inserts actually come from, or how those fairies end up with so many to sell – may seem like a great deal. But in this case, even fairy magic may not be enough to save these coupon thieves from paying a pretty hefty price.
Image sources: Bell County Jail