An employee of a Killeen, Texas newspaper and two accused accomplices have been charged in connection with the theft of pallets of coupon inserts that allegedly ended up for sale online.
31-year-old Andrew Alfaro (pictured above), an employee of the Killeen Daily Herald, was arrested Sunday and charged with felony theft. Also charged were 48-year-old Phillip Hull and 53-year-old Sandra Hull.
The newspaper called police last Friday to report that coupon inserts intended for the Sunday edition of the paper had been going missing from their warehouse for at least the past year. And on that particular day, they noticed that two pallets containing hundreds of coupon inserts, valued at a total of $44,000, were missing. Police reviewed security footage from early that morning and, according to the arrest affidavit, they saw Alfaro "moving through the Killeen Daily Herald's warehouse, getting on a forklift and taking two pallets of flyer inserts to vehicles waiting outside." The drivers then departed with all of the inserts.
Alfaro was questioned and admitted taking the inserts and "admitted to knowing that it was wrong," police said. And in case he was unclear, the arrest affidavit pointed out that "there are signs in the warehouse that state that taking items such as flyer inserts is forbidden." Alfaro also allegedly identified the Hulls as the vehicles' drivers, who he said "commonly" come to the newspaper facility before work hours to pick up inserts from him.
But the newspaper didn't need a confession to know where their inserts were. They already knew, thanks to some investigative work of their own.
The Daily Herald had placed GPS trackers into some of the insert pallets so they could monitor their movements. That morning, one of the trackers alerted staff that a pallet was on the move. Its final destination, according to the arrest affidavit, turned out to be a home in which Alfaro and the Hulls lived. Police searched the home, and reported that they found "an extremely large pile of flyer inserts on the floor in the house."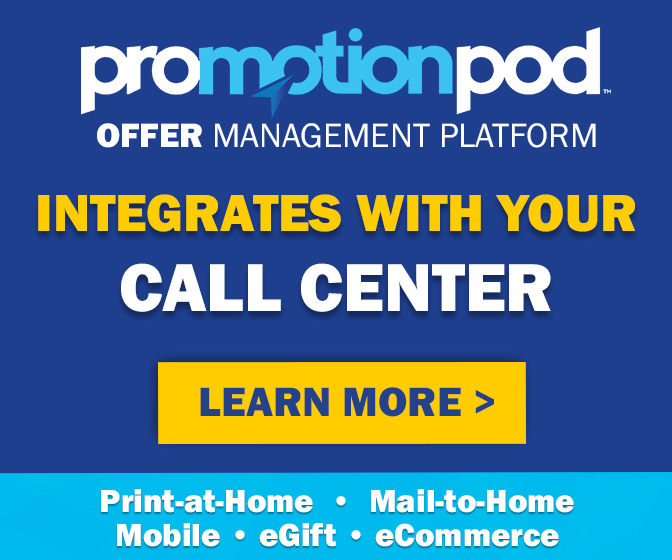 Online coupon groups have identified Sandra Hull as the owner of the social media account "Sandra Clips", which offered coupon inserts for sale before the account was apparently deactivated. "One of our fellow Texas fairies was arrested today," a member of one group posted. "I would suggest if you are in her groups, get out asap… her whole house was raided and computers, cell phones and paperwork were all confiscated."
So police likely have customer records of those who bought her allegedly stolen inserts.
The Killeen Daily Herald did not respond to a request for comment about the incident, and about the security procedures it has in place to prevent coupon inserts, which are meant for newspaper subscribers and customers, from disappearing and ending up for sale online.
Insert publishers have emphasized over the years that there is no legitimate way to obtain mass amounts of coupon inserts in advance of their scheduled publication date, so anyone selling them online is most likely peddling stolen property. This assertion has been bolstered many times, as several others have been charged with stealing shrink-wrapped inserts from newspaper facilities before they could be inserted into newspapers. One notable case involved a Rhode Island police officer who was convicted for breaking into a newspaper distribution facility to steal inserts. Another involved two South Carolina men who were convicted of walking into a newspaper distribution facility to steal coupons by the bundle. And, in an inside job similar to the most recent one in Killeen, a former newspaper employee in Pennsylvania was convicted of entering a local distribution facility and walking out with stacks of inserts. In each case, like in Killeen, the convicted thieves were said to be providing the inserts to online sellers.
Alfaro and the Hulls have been charged with theft of property valued at between $30,000 and $150,000, a third degree felony. If convicted, they face up to ten years in prison and a fine of up to $10,000.
And customers of Sandra Clips, who may now be listed on records seized by police as being purchasers of stolen property, will have to find a new place to buy coupon inserts. If they dare.
(This story has been updated with additional information provided by the District Attorney's Office.)
Image source: Bell County Jail