The U.S. Postal Service wants to make the daily drudgery of going through your junk mail (or "direct mail") a more sensory experience. It has renewed a program that will give advertisers a discount on their postage, if they add a scent, taste, texture or other sensory "interactive element" to the coupons and flyers that show up in your mailbox every day.
Beginning this week, marketers can apply to participate in the 2023 Tactile, Sensory, & Interactive Mailpiece Engagement Promotion. For several years now, the Postal Service has offered various promotions, offering marketers a 5% discount on postal rates for "incorporating innovative techniques" into their advertising mail as a way to drive higher engagement and response rates, thereby increasing the value of the Postal Service's services.
"Employ any combination of sight, sound, smell, taste, and touch to engage your audience," the Postal Service explains. Its promotion encourages the use of texture, like "papers that are soft to the touch, leathery, crinkly, or feature embossing." There are visual effects, "such as holographic treatments, filters and lenticular, that support your marketing message." Or mailers can appeal to your sense of smell, with "scented varnishes, coatings, or labels to create unique aromas that complement content on your mailpieces."
Scent could prove particularly appealing for marketers promoting aromatic food and household products. Studies have shown that subtle scents can affect your purchasing decisions when shopping at the grocery store. So scents could also impact your level of interest in coupons or ads for products you might want to pick up the next time you go to the grocery store. Maybe a coupon insert or a mailer featuring an offer for a coffee brand is scented to smell like a fresh-brewed cup. Or a laundry detergent coupon is made to smell like the actual product does.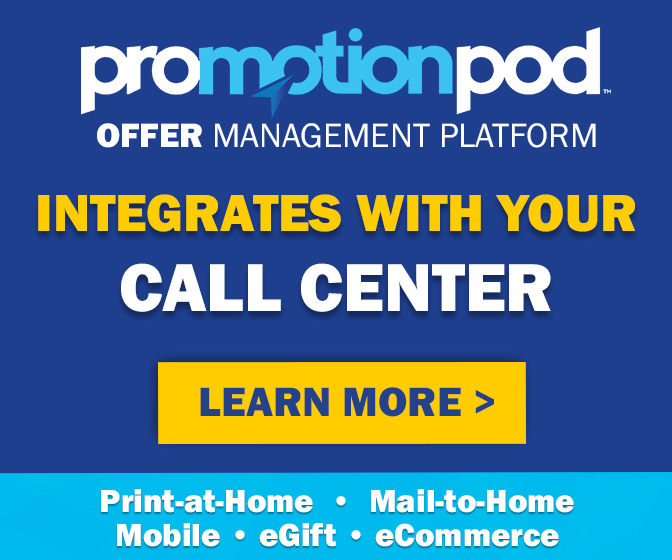 Companies like Scentisphere already exist, to help marketers embed scents into their coupons and ads. It's not an everyday occurrence, but some brands have incorporated smell into coupon free-standing inserts (FSIs) before. "We offer both Scratch'nSniff and Rub'nSmell scent technologies for scenting FSIs," Scentisphere explains. "Scented FSIs are proven to be effective in generating increased redemption rates versus non-scented FSIs."
The marketing consulting firm Brand United agrees that combining coupons with scents works. It cites a recent scented campaign it worked on for a client's product featuring one set of coupons with a Rub'nSmell scent, and one set without. "The scented coupons outperformed our expected results by +50%," the company noted.
In case you're worried your mailbox is soon going to stink, the rules of participation in the USPS program state that "scents cannot contain unpleasant odors." And if you're sensitive to smells, scratch- or rub-to-smell scents would give you the option of smelling only if you want to.
Whether it's smell or one of the other senses that can be targeted as part of the USPS promotion, Brand United says appealing to the senses can be smart marketing. "81% of consumers would choose a product they can smell and touch over one they can only see," its research found. Two-thirds said scented print advertisements were "fun," and 90% said the scented advertisements they received stood out from the clutter.
So by using the promise of a discount to encourage its mail clients to be innovative, the USPS could ensure you get some unique discounts in your mailbox in the coming year. In other words, sending scents could make good sense for marketers – while saving you some cents in the process.
Image source: USPS