It began as a drug trafficking case, and ended in a warehouse full of household products that looked like it could have been featured in an episode of Extreme Couponing. Now, this complicated case involving drugs, stolen property, counterfeit coupons and illicit cash has concluded with a prison sentence for one of the key players in the whole scheme.
34-year-old King James Barberan Miranda of Sacramento, California has been sentenced to 100 days behind bars and two years of probation, after pleading no contest last week to felony buying or receiving stolen property. And his fiancée at the time of his 2020 arrest, 36-year-old Karen Caye DeGuzman, has been ordered to part with $30,000 that was seized from her home.
The California Highway Patrol Golden Gate Division's Organized Retail Crime Task Force announced the couple's arrests just before Christmas 2020. They, along with DeGuzman's father and a woman involved in a related but separate case, were booked on charges including grand theft, possession of stolen property, organized retail theft and conspiracy, as part of what investigators called "a suspected coupon fraud ring."
But it all began as a drug bust. More than a year earlier, the FBI had begun investigating a drug trafficking organization in the Sacramento area, and identified Miranda as a suspect. In September 2020, agents searched the home he shared with DeGuzman, and reported finding drugs, drug paraphernalia, and $40,000 in cash stashed inside a black bag in a file cabinet in a closet – all in the form of $100 bills, stapled together in $1,000 increments.
The money was hers, DeGuzman claimed, from her legitimate business selling legitimately-obtained products, many of which she acquired using legitimate coupons.
Or, not so legitimate. The drug case became a retail theft case, as investigators tracked the source of the cash.
After Miranda lost his job at the beginning of the Covid pandemic, DeGuzman said she "supported their family by selling household items off her Facebook account" and via a physical storefront called KC Liquidation. "Never pay retail," customers were advised. "Shop with us and save money!"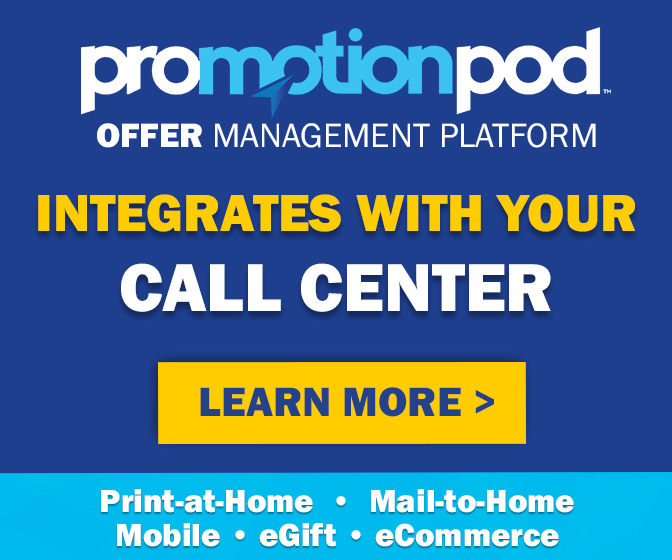 According to federal prosecutors, law enforcement linked DeGuzman to a complaint from CVS, accusing her of defrauding the store of about $89,000 over a three-month period. "DeGuzman engaged in a complicated scheme that relied on fraudulent coupons to obtain merchandise for discounted or zeroed-out pricing," prosecutors alleged. "The inventory purchased appears to represent items sold by KC Liquidation."
So investigators conducted a second search of the couple's home, along with a search of KC Liquidation. In the home, they reported discovering "several retail devices purportedly used by DeGuzman to accomplish her coupon scheme." And in the storefront, they found shelves and shelves full of reduced-priced laundry detergent, diapers, personal care products and household items (pictured above).
DeGuzman admitted to having previously used coupons to purchase products for resale, but denied they were counterfeit. She also "claimed to have discontinued her practice of using coupons and instead purchased inventory from a wholesaler," who allegedly diverted products to DeGuzman in exchange for thousands of dollars in "tips." Some of the products KC Liquidation offered for sale were traced to CVS, with their anti-theft tags still attached. Others were traced to Target, who prosecutors say "discovered that the merchandise never reached its destination, indicating the items had been stolen by means of cargo theft."
So whether it was theft via coupon fraud, or just plain old theft, Miranda and DeGuzman were taken into custody, investigators held onto the $40,000 in cash, and seized some $200,000 worth of merchandise from KC Liquidation. DeGuzman objected that she had "legally purchased" the items, and the cash was "proceeds from her business." A judge later ordered that $10,000 be returned to her, without spelling out how he calculated what was rightfully hers and what was lawfully forfeited.
The criminal case against DeGuzman, meanwhile, appears to have stalled, with no action showing on the court docket since her arrest more than two years ago. Her father, who was also initially arrested, appears not to have been prosecuted in connection with the case.
Miranda's case, however, has finally come to a conclusion. He's now in the Sacramento County Main Jail, serving his sentence for felony buying or receiving stolen property and a concurrent sentence for possession for sale of a controlled substance, with a scheduled release date of May 1st.
And KC Liquidation is still open and doing a brisk business. "My go-to for diapers, wipes, laundry supplies, dishwasher pods, hair and body products, and much more!" one online reviewer wrote. "KC has unbeatable prices for all your household needs."
So whether DeGuzman has changed the way she procures her products, or never had anything to hide in the first place, may never be determined. But one thing's for sure: she may claim not to use coupons anymore, but with the business she's doing, the inventory she has and the loyal shoppers she attracts – she may no longer need to.