It was an easy way to earn extra fuel rewards and get discounts on store-brand products at the country's largest traditional grocery chain. But Kroger has abruptly announced the end of a four-year-old payment-and-perks program and all the benefits associated with it.
Kroger Rewards Debit Card holders have been receiving notices in recent days, informing them of the end of the program, effective at the end of this month. "As of July 31, 2023, Kroger will discontinue the Kroger Rewards Debit Card program, which will result in the cancellation of your Rewards Debit Card and termination of the Rewards Debit Card Agreement," the notices read.
The debit card was introduced in 2019, as something of a win-win for shoppers at Kroger or Kroger-owned stores, and for Kroger itself. Shoppers got to take advantage of the card's convenience and perks, while Kroger got to avoid the pricey interchange fees that it has to pay when accepting traditional credit and debit cards.
It essentially worked like a store-specific debit card that could only be used at Kroger stores. Card holders would link the Kroger rewards card to their own checking or savings account, and their Kroger loyalty account. With one swipe of the card, shoppers could pay, get their loyalty discounts, apply their digital coupons and take advantage of the card-specific perks that Kroger offered – 50% more fuel points per purchase, and an additional 2% off Kroger-brand products.
Kroger pitched the program as a way for it to save money, and pass along some of those savings to its customers. "Our new Kroger Rewards debit card is a lower-cost payment option, enabling us to offer our customers additional savings when they are shopping in a store or online or fueling up," Kroger Chief Financial Officer Gary Millerchip said at the time of its launch. "We are lowering operating costs, and our new debit card is another way we are doing just that while also rewarding customers who use it."
Kroger hasn't said whether its investment simply wasn't paying off anymore. But it definitely won't be paying off for cardholders, whose cards will become obsolete in a matter of weeks.
"We are always looking to improve our products and our shopping experience, so we are sunsetting this program to focus on enhancing other savings solutions for our customers," Kroger said in response to customer concerns on social media.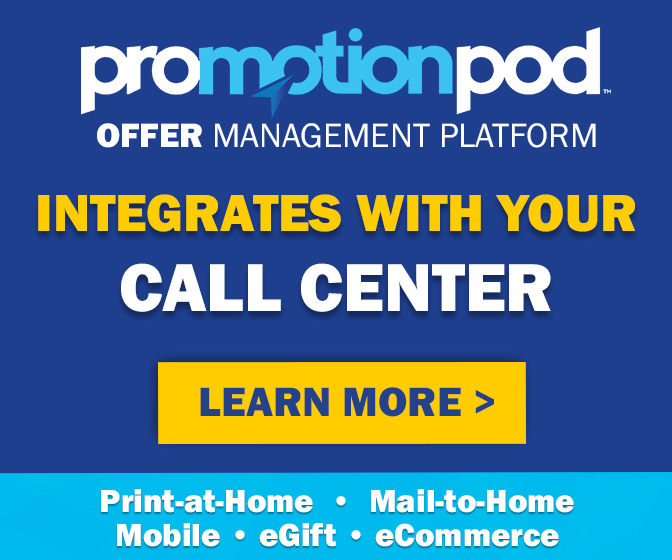 And several customers have been vocal about expressing their concerns. "I have been using my card to make store purchases and to scan for my discounts at the store and at the pump," one shopper wrote on Facebook. "Why are they doing this?" Another predicted that Kroger "is going to lose a lot of customers on July 31" after canceling the program and giving "no reason for doing it."
"Doesn't surprise me – Kroger has been going downhill for awhile now," another commenter wrote. "Shame on you, Kroger!" another shopper scolded the retailer on Twitter. "I have shopped Kroger since I was a little girl with my parents & now I am a grandparent. Greed is ugly!"
Kroger, of course, wasn't offering the card or its perks just to be nice. The perks were meant to encourage shoppers to use the card, so Kroger could save money by not having to process third-party debit cards. While Kroger hasn't offered a detailed explanation as to why it decided to end the program, it's safe to assume the costs of continuing the program and offering its perks didn't outweigh the benefits to Kroger anymore.
It seemed like a good idea at the time of its introduction, though. According to the Federal Reserve, 73% of in-person purchases were made with credit or debit cards in 2022. And "as long as cards control the market, retailers' focus will be on bringing swipe fees under control," the National Retail Federation noted last year.
Target has, perhaps, the best-known and most successful store-branded payment card, with the most popular perks. RedCard holders can choose a credit or a debit version, and each earns you a 5% discount every time you shop, plus free shipping for online orders and other benefits. Walmart has similar offerings, though less generous, with discounts of up to 5% online and 2% in-store.
Kroger does still offer a credit card with its own set of perks. But the debit card won't be an option anymore by the end of the month. All benefits earned will remain valid and can be redeemed any time, even after the debit card program expires. And "as a one-time gesture of our appreciation for your engagement with our financial products," Kroger informed debit card holders, "we will load 1,000 fuel points to your Shopper's card."
Some Kroger shoppers remain unimpressed. "Very disappointed in the debit card program ending with very little notice… Liked the simplicity of just scanning and paying. Oh well, you killed that," one disappointed shopper wrote on Twitter. "If Target can do it, if Walmart can do it, so can you… I hate Walmart, but my wallet talks nowadays."
And come July 31st, that wallet will have one less card in it. And, perhaps, one less customer doing their shopping at Kroger.
Image source: Kroger