The good news from troubled grocery chain Supervalu is that the company isn't going under, at least not imminently. The bad news is that your local store might be.
Supervalu announced today that it will close about 60 "underperforming or non-strategic stores" over the next few months. Southern California will be hardest hit, with 19 area Albertsons locations on the chopping block. At least ten other states are affected as well, with 8 more Albertsons, plus 22 Save-a-Lot stores, 4 ACME locations and 1 Jewel-Osco also set to close, along with 8 other stores to be named later (see the full list of store closings at the end of this article).
The closures come just over a month after the company's new CEO took over, promising that "tough decisions will be made." (read: "Stuff Could Be Cheaper at Supervalu-Owned Stores – If You Can Find One") The chain has already faced several rounds of tough decisions this year – closing several other stores, cutting thousands of jobs, and firing its previous CEO.
The company estimates it will cost $80-90 million to close down the stores, then it expects to earn $80-90 million from selling off the stores' assets and real estate. So Supervalu will essentially break even when all is said and done, but at least it will have stopped some of the bleeding. As the country's third-largest traditional grocery chain, Supervalu's value has plummeted as it struggles to compete with market leaders Kroger and Safeway – not to mention Walmart, which outperforms them all.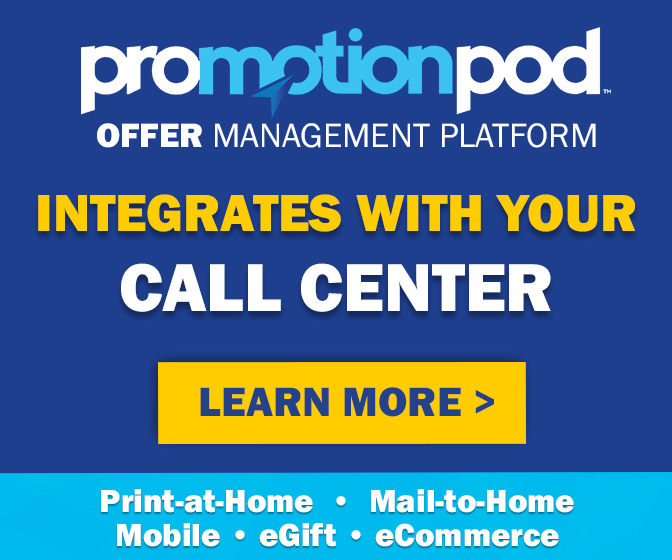 A recent analysis published in the Idaho Statesman's Business Insider faults Supervalu for trying to have it both ways – becoming a giant player a half-dozen years ago, with its multi-billion dollar acquisition of more than a thousand Albertsons stores, but then trying to operate them all as "neighborhood stores", leaving local management to make their own decisions. "Such an acquisition will succeed if it improves efficiency or produces synergies," writes Peter Crabb. Instead, Albertsons simply continued as is, and "Supervalu can't seem to run Albertsons any better than the previous management could."
When Wayne Sales took over as CEO in July, he suggested that all options were on the table – including selling some or all of the company. But a market analyst tells Bloomberg Businessweek that Sales' decision to close "hint(s) at the idea that an imminent sale is not at hand." Not that it would have been easy to find a buyer anyway. "Nobody views it as a viable buyout candidate any more," another analyst told Reuters back in July. It would be easier, and cheaper, for rivals to just watch Supervalu slowly fade into oblivion. "Why pay for them when you're going to get the market share for free?"
"These decisions are never easy because of the impact a store closure has on our team members, our customers, and our communities," Sales said in announcing the store closures today. On a positive note, Wall Street reacted to the news by pushing its stock price up a whopping 2 cents, to $2.26.
Well, it's a start.
September 7th update: "Store Closings Bring Sadness – and Shrugs"
Here is the full list of announced store closings, as provided to CBS MoneyWatch by Supervalu:
| | | |
| --- | --- | --- |
| ACME | 545 West Trenton Ave. | Morrisville, PA |
| ACME | 731 North Delsea Dr. | Glassboro, NJ |
| ACME | 1130 Chester Pike | Sharon Hill, PA |
| ACME | 1169 Shopping Center Rd. | Stevensville, MD |
| Albertsons | Mesmer & Jefferson | Culver City, CA (previously announced) |
| Albertsons | 7th & Redondo | Long Beach, CA |
| Albertsons | Harbor & Garden Grove Blvd. | Garden Grove, CA |
| Albertsons | Harbor Blvd. & Imperial Hwy. | Fullerton, CA |
| Albertsons | Dale & La Palma | Buena Park, CA |
| Albertsons | Brookhurst & Katella | Anaheim, CA |
| Albertsons | Baldwin Hills | Los Angeles, CA |
| Albertsons | Central & Chevy Chase | Glendale, CA |
| Albertsons | Devonshire & Reseda | Northridge, CA |
| Albertsons | Van Nuys & Sherman | Van Nuys, CA |
| Albertsons | Bear Valley & Amethyst Rds. | Victorville, CA |
| Albertsons | Pigeon Pass & Ironwood | Moreno Valley, CA |
| Albertsons | Colima & Fairway Dr. | Rowland Heights, CA |
| Albertsons | Hamner Ave & Hidden Valley Pkw. | Norco, CA |
| Albertsons | Grove Ave & Walnut St. | Ontario, CA |
| Albertsons | Limonite & Clay | Riverside, CA |
| Albertsons | Colima Road | Hacienda Heights, CA |
| Albertsons | Amar & Nogales | Walnut, CA |
| Albertsons | Azusa & Cypress | Covina, CA |
| Albertsons | La Grande | La Grande, OR |
| Albertsons | North Marysville | Marysville, WA |
| Albertsons | Juanita | Kirkland, WA |
| Albertsons | Benson & 208th | Kent, WA |
| Albertsons | Lacey | Lacey, WA |
| Albertsons | North Auburn | Auburn, WA |
| Albertsons | Bonney Lake | Sumner, WA |
| Albertsons | Corvallis | Corvallis, OR |
| Jewel-Osco | Michigan City | Michigan City, IN |
| Save-A-Lot | S. Eufaula Rd. | Eufaula, AL |
| Save-A-Lot | 2252 Mount Meigs | Montgomery, AL |
| Save-A-Lot | 1548 S. Hwy 231 | Ozark, AL |
| Save-A-Lot | E. Battle St. | Talladega, AL |
| Save-A-Lot | 69044 Palm Canyon | Cathedral City, CA |
| Save-A-Lot | 525 Bankhead Hwy. | Carrollton, GA |
| Save-A-Lot | 3157 Elm St. NE | Covington, GA |
| Save-A-Lot | 2324 Lake Harbin Rd. | Morrow, GA |
| Save-A-Lot | Watson Blvd. | Warner Robins, GA |
| Save-A-Lot | 148 W 79th St. | Chicago, IL |
| Save-A-Lot | 6858 S. Aberdeen St. | Chicago, IL |
| Save-A-Lot | 6250 Raytown Tfcwy | Raytown, MO |
| Save-A-Lot | 200 Gateway | Cottage Grove, OR |
| Save-A-Lot | S. Santiam Hwy. | Lebanon, OR |
| Save-A-Lot | 6828 SE Foster | Portland, OR |
| Save-A-Lot | 17420 SE Division St. | Portland, OR |
| Save-A-Lot | 4223 Main | Springfield, OR |
| Save-A-Lot | 1218 West 6th St. | The Dalles, OR |
| Save-A-Lot | 1700 Mile Hill | Port Orchard, WA |
| Save-A-Lot | 9820 Pacific Ave. | Tacoma, WA |