Just when you think a great coupon has come along, it turns out to be a little too good to be true. This time, it involves a $3 off coupon for packaged Fresh Express salads.
Fresh Express offered the printable coupon last week to those who registered on its new "Value Express" website. The program offers monthly Fresh Express coupons to shoppers at Chicago-based Jewel-Osco grocery stores. This month's debut coupon was for $3 off any Fresh Express blend or kit. A great deal on a product that normally retails for $3.99 – even better when it's on sale, which it frequently is. "Offer redeemable at Jewel-Osco only," read the fine print on the website. But not on the coupon.
People who signed up and were emailed a link to the coupon, quickly found that the Smartsource printable coupon printed as a manufacturer's coupon with no stipulation that it had to be used at Jewel-Osco at all. Word spread fast – proving that you can never underestimate couponers' ability to sniff out, and share, a good deal.
"Wowzers!! Hot coupon alert!" announced Living Rich With Coupons. "Initially it looked like this might be a store-only coupon for Jewel-Osco shoppers, however… I can confirm this is a normal manufacturer's coupon and can be used anywhere." "The screen says this is valid at Jewel Osco stores, however the coupon I printed makes no mention of any store and is a manufacturer coupon," My Frugal Adventures shared. "I see Free Salad in my future or close to it!" said the New England Coupon Savers site.
The coupon quickly ran out of prints, and users who signed up for the program were emailed an invalid link informing them that "This coupon is no longer available." So for every happy customer who managed to snag a coupon, there were plenty of unhappy customers upset that they gave up their email address for an offer that no longer existed.
This is hardly the first time a coupon that was intended to be used at a specific store, printed with no such stipulations. Over the summer, similarly high-value coupons for Lay's potato chips that were meant to be store-specific spread like wildfire when couponers realized they could be used anywhere. Frito-Lay initially sought to douse the fire by incorrectly calling the coupons "fraudulent", but eventually relented and said they could indeed be used anywhere coupons were accepted (read more here: "Frito-Lay Fiasco Causes Coupon Confusion").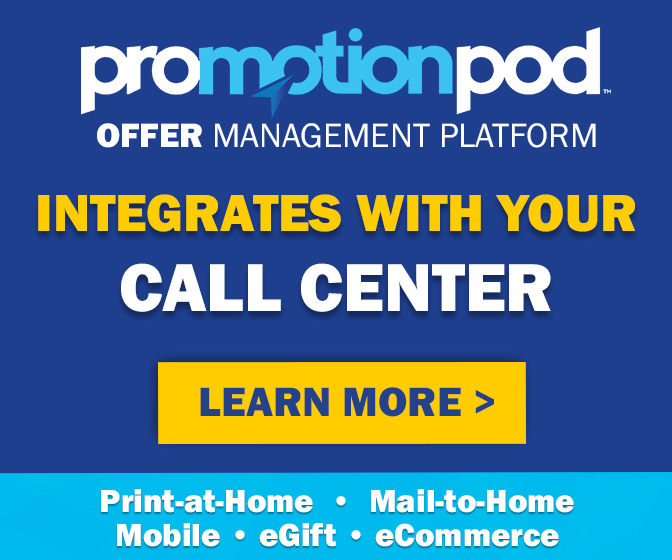 Fresh Express took a different, but not necessarily coherent, approach. "All Value Express program coupons will only be redeemable at Jewel-Osco," the company stated, as it worked to revise the coupon to add Jewel-Osco-specific wording. In response to questions about whether the manufacturer's coupons that had already been printed could still be used, Fresh Express merely restated, "We'd like to again clarify that this coupon is promoted in and redeemable ONLY at Jewel-Osco stores."
If you say it enough times, though, that doesn't necessarily make it so. "I already redeemed mine," said one commenter on the Fresh Express Facebook page. "I hope the store gets reimbursed." "The coupon says manufacturer coupon and didn't state it had to be redeemed in some specific place," said another.
Pressed for a response, the Fresh Express Value Express team today offered this explanation to Coupons In The News:
"This is an exclusive program for Jewel-Osco. However, there was an error in the system that resulted in the first batch of coupons printing without the appropriate notations, descriptions and disclaimers. Therefore, the select coupons that have already been distributed and printed as standard manufacturer's coupons with no restrictions WILL BE processed as such according to the coupon policy and legal copy that is printed on the coupon.
The printing issue has now been corrected and all pending coupons clearly state that they are associated with the Value Express program at Jewel-Osco. Furthermore, all future offers and promotions distributed by the Value Express site and associated with the Value Express program will be clearly marked that they are only redeemable at Jewel-Osco as was originally intended."
So if you got a coupon, go ahead and use it – secure in the knowledge that your store will be properly reimbursed. If you signed up but couldn't print, Fresh Express says you will receive a link to a new coupon once they fix it – though it won't be useable if you're not a Jewel-Osco shopper. And if you are a Jewel-Osco shopper, ignore all the drama and just enjoy your coupon. Next month's Value Express offer is for free bananas with the purchase of any two Fresh Express salad blends or kits. And it's all yours.
October 25th update: The coupon has indeed been updated, and now prints with the wording "Redeemable at Jewel-Osco only".