Here's some good news for couponers who have been compared to drug addicts at one department store – at least one of its competitors is more than happy to feed your habit. The Bon-Ton Stores are offering coupons galore, with no plans to let up.
The Pennsylvania-based department store chain has more than 270 locations throughout the Northeast, Midwest and Upper Great Plains, operating under the names Bon-Ton, Bergner's, Boston Store, Carson Pirie Scott, Elder-Beerman, Herberger's, Younkers and Parisian. Tomorrow, it wraps up its holiday Goodwill promotion, in which you can earn a 25% off coupon for each item of clothing you bring to a store for donation to Goodwill. Alternatively, you can earn the coupon by registering and pledging your support at the Million Acts of Goodwill website. The coupons are only good in-store, but if you shop at BonTon.com, you can get a $5 coupon just for signing up for Bon-Ton emails. And if you act really, really (really) fast, there's a $50 off your purchase of $100 or more coupon that's valid today, December 10th only.
But if you miss any of these coupons, don't worry – there will be lots more where they came from. Earlier this year, Bon-Ton announced an effort to be "more aggressive" with its use of coupons. "We are going to embrace coupons," said CEO Brendan Hoffman, who formerly headed Lord & Taylor. "I learned at Lord & Taylor that customer response to the coupon is better than any other promotional deal. It really frames the discount for them."
The effort seems to have helped. While sales have been declining for years, Bon-Ton's most recent quarterly earnings report showed signs of a turnaround, as losses were far less than expected. "We think that letting the coupon be the headline makes it easier for the customer to understand the discount," Hoffman said. "And we have changed our pricing… to allow for the coupon to do the heavy lifting."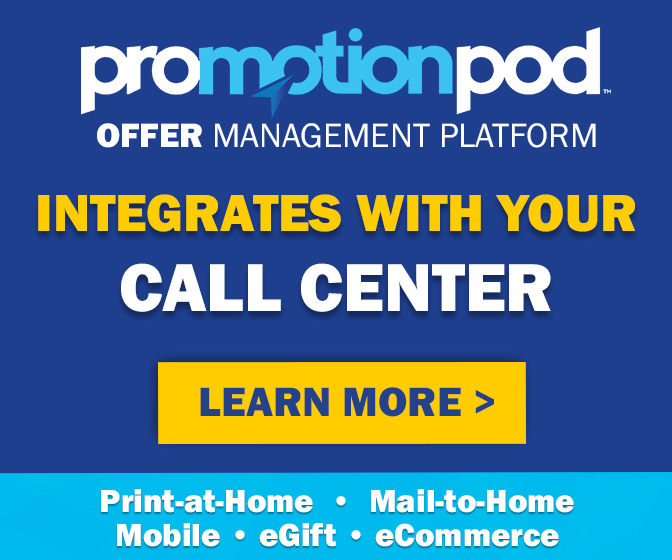 It's clearly a different strategy from a retailer like Stein Mart, which has been slowly easing up on its use of coupons (read: "Maybe Killing Coupons Isn't Such a Bad Idea After All"), and a polar opposite of the "Fair and Square" everyday low pricing strategy employed by JCPenney. It's JCPenney's CEO who once compared couponers to drug users (read: "JCP's CEO on Coupon Love: 'I Didn't Understand That'"). And faced with free-falling sales, the company appears on a couple of occasions to have backtracked on its no-more-coupons pledge.
Just this past weekend, JCPenney issued a "20% off" offer (read: "Another Coupon From the Store That Doesn't Do Coupons"). Like an earlier $10 off "gift", the "20% off" offer wasn't meant to be called a "coupon", though someone at the company's social media department didn't get the memo. As Bob Phibbs, "The Retail Doctor" points out, the text accompanying the coupon on JCPenney's Facebook page read, "This is not the actual coupon. Follow link to print coupon."
Asked for clarification, a JCPenney spokesperson insisted to Coupons in the News that the offer was not a coupon at all. "It is considered a discount and not a coupon, as coupons are generally widely distributed to the public," the spokesperson said. The offer was "in no way a departure of our Fair and Square approach to pricing" and was simply meant to be "a great perk to our friends and family who can save even more on their holiday purchases."
Call it an offer, a perk, a gift or whatever, but Bon-Ton's CEO is not ashamed to call his offers coupons. "Obviously, there is a lot of talk and a lot of activity with our competition around what they are doing," he said last month. Clearly disagreeing with the strategy of a Stein Mart, as it weans its customers off coupons, and JCPenney, which pledged to eliminate them only to continue issuing non-coupon "coupons", Hoffman is simply advocating transparency – and calling a coupon a coupon. "I think that by being more open with it, both to our customers and to our merchants and store organization, we can use it more aggressively but do so more efficiently."
As Bon-Ton turns the corner while JCPenney continues its slide, the companies' next sales reports could show which strategy is the smarter one.