How'd you like to try a snack bar spiked with caffeine? Chewable Gatorade? Oatmeal you can pop into your toaster? Or perhaps drinkable Cap'n Crunch? Those are just a few of the products that are, or could be, on their way to your local grocery store shelves in 2013.
A number of manufacturers have released details of new grocery products they'll be introducing in the new year, hoping to tempt shoppers. Yet, according to one recent survey, couponers aren't much for trying new things. 64% of coupon users surveyed by AMG Strategic Advisors said they're most likely to use a coupon if it will help "save money on a purchase I would have made anyway" – not to buy something they wouldn't otherwise have tried.
But then, how many free Kraft Fresh Take packages did you score this past year, by combining sales and coupons? New products are often promoted with sales and high-value coupons. And you'll find coupons for many of these items available already, in our coupon database. So if you play your cards right, you can try a lot of 2013's new products for next to nothing, or even free.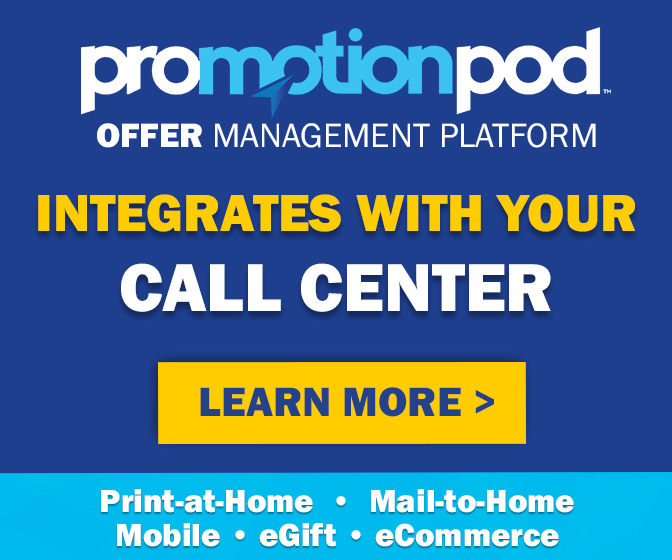 Broken down by category, here's an exhaustive – though still far from complete – look at what you'll find on supermarket shelves (with corresponding sales and coupons, one hopes) in the new year:
Breakfast/cereal:
Honey Nut Cheerios Medley Crunch: Combines the traditional O's with clusters and flakes
Peanut Butter Toast Crunch: The return of this version of Cinnamon Toast Crunch
Kellogg's Brown Sugar Cinnamon Jacks: Like Apple Jacks, but cinnamony
Kellogg's Mini-Wheats Crunch: The first non-shredded Mini-Wheats variety, designed to "stay crispy in milk"
Kellogg's Scooby Doo cereal: "A nutritious cereal that kids will love." With a big picture of Scooby Doo on the box.
Pop Tarts Oatmeal Delights: Like Pop Tarts, but made of oatmeal, "lightly frosted and sprinkled with toasted cinnamon oat crumbles."
Other new flavors of existing products include Special K Chocolatey Strawberry cereal, Fiber One 80 Calories Chocolate and Cascadian Farm Berry Cobbler Granola
Dairy:
Kraft and Polly-O "adult flavored" string cheese, including cracked black pepper, Italian style pizzeria and sweet BBQ
Chobani: New products include snack-sized Chobani Bites, Chobani Champions Tubes for kids, Chobani Flips with mix-ins, and new pear and banana Chobani yogurt flavors.
GoGurt Twisted: Strawberry Mango and Screamin' Green Apple flavors
Yoplait: New Tropical Fruit and Lemon flavored Greek 100 yogurts, Pro-Force Greek yogurt for kids, and – seriously – "Yoplait Baby"
Kraft Fresh Take in three more varieties: smokey Mesquite BBQ, spicy chipotle cheddar and classic four cheese.
Snacks:
Cracker Jack'D: Cracker Jacks for adults, including a coffee flavored variety complete with caffeine
Green Giant Veggie Chips: Sweet Potato Multigrain Chips with Sea Salt, and Roasted Veggie Tortilla Chips
Tostitos Cantina: new varieties of chips and salsa "designed to emulate the flavors found in Mexican restaurants."
Special K: New snacks include Blondie Brownie Bites, berry streusel flavored Pastry Crisps and honey barbecue Cracker Chips
Keebler: New varieties include Chips Deluxe Triple Chocolate, Peanut Butter-filled Fudge-dipped pretzels and the return of Pitter Patter peanut butter sandwich cookies
Rice Krispies Treats: New varieties include Double Chocolatey Chunk and Buttery Toffee
Pringles: French Onion Dip flavored crisps and Honey Wheat, Pizza and Cheese Stix
Cheez-its: Provolone flavored
Orville Redenbacher's Pop Crunch: "ready-to-eat popcorn with a very significant crunch."
Jet-Puffed Mallow Bites: New fruit flavors and ice cream cone shapes
Totino's Pizzeria Rolls: Cheesy Garlic, Chicken Parmesan and Meatball Marinara flavors
Nutri-Grain Fruit Crunch
"Healthy" snacks:
Fiber One Protein bars: Caramel Nut and Coconut Almond flavors
Cascadian Farm Crunchy Granola bars: Oats & Honey, Peanut Butter, and Oats & Cocoa flavors
LÄRABAR: Cappuccino bars
Nature Valley Protein Bars: Salted Caramel Nut flavor
FiberPlus Antioxidant Protein Chewy bars: Mixed Nut and Peanut varieties
Gatorade Prime Chews: A "pre-workout chew that combines carbohydrates, protein and electrolytes" to boost energy
Condiments/spreads:
Heinz Ketchup: Limited-edition Jalapeno blend variety
Miracle Whip Dipping Sauces: In three flavors: Smokin' Bacon Ranch, Kickin' Onion Blossom and Sassy Sweet Tomato
Philadelphia Cream Cheese: Spicy Jalapeno flavor
Philadelphia Indulgence Spread: New cinnamon and dulce de leche caramel flavors.
Planters NUT-rition peanut butter: Cherry chocolate flavor
Kraft Anything Dressing: New zesty lime vinaigrette variety
Meat:
Oscar Mayer Carving Board Pulled Meats: Pulled pork combined with spice blends
Oscar Mayer Selects Chicken Breast Franks: Made with hardwood smoked white chicken breast meat
Meals from a box:
Velveeta Cheesy Casseroles: Chili cornbread, chicken pot pie and Shepherd's pie varieties
Velveeta Cheesy Skillets Dinner Kits: Jambalaya, chicken Parmesan and Ultimate cheeseburger mac varieties
Chicken Helper: Parmesan Crusted Chicken and Sweet & Sour Chicken flavors
Betty Crocker Mac and Cheese: Extra Cheesy and Twists varieties
Beverages:
Starbucks iced coffee: "Uniquely different," somehow, from bottled Frappuccinos
Mtn Dew KickStart: "The refreshing taste of Mtn Dew" combined with fruit juice, vitamins and caffeine
Crystal Light Liquid: Its version of Mio Liquid Water Enhancer
ROCKSTAR: Recovery Energy/Tea/Lemonade and Super Sours Bubbleberry flavors
Lipton: Honey-Ginseng Diet Green Tea
Gatorade: Glacier Cherry and Lime Cucumber flavors
Pepsi's "drinkified" snacks
About that last one. Pepsi recently expressed interest in seeing its "snacks made into beverages." In other words, take snacks "and drinkify them." Considering Pepsi owns Quaker Oats, cereals and Frito-Lay, could that mean we'll soon be seeing drinkable oatmeal? Potato-chip flavored Pepsi? Cap'n Crunch in a bottle? Pepsi isn't saying yet. Perhaps that's just as well.
So which of these products will last, and which will flop? A tiny percentage of shoppers may ultimately determine that. A recent Catalina Marketing study found that in the first year of a typical new grocery product launch, just 1.5% of shoppers drove 80% of product sales. Which means, if manufacturers can't win over that particular segment of early adopters, they're sunk.
So if you have high hopes for fruit-flavored marshmallow bites, peanut butter-filled pretzels, or Velveeta Cheesy chicken pot pie, better buy them early and buy them often. A new crop of foods for 2014 will soon be waiting in the wings, to claim the shelf space left vacant by 2013's flops.
(Meanwhile, keep an eye on our printable coupon page and Sunday insert coupon roundups to be the first to know when coupons for these items come out!)