First, Coupons.com changed its look – and made it harder to change your zip code. Then RedPlum.com changed its look – and made it harder to change your zip code. So it might make you wonder, are these printable coupon site redesigns really masking another motive?
Yes, and no.
Coupons.com has been tinkering with its layout for a while, and unveiled its latest redesign last month (read: "Coupons.com Changes Again – and Zips Up Zips"). It seems everyone had an opinion about the aesthetics, but the site's appearance wasn't the only thing that changed. The box that once invited you to enter your zip code is gone. And even if you change your zip under the "Local" tab, it reverts to your default zip upon returning to the main page. The only way to change zip codes – and access coupons that may be targeted to specific zip codes – is to sign in, or sign up, and enter a new zip code in your account settings.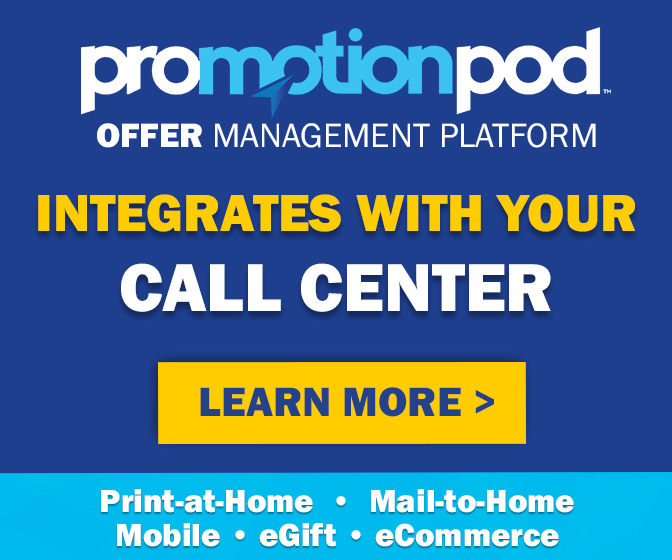 Cumbersome, just the way Coupons.com appears to want it. It sure seems as though they're trying to discourage the practice of "fishing" for coupons by trying out different zip codes. But they're not saying – Coupons.com has refused repeated requests to comment on the record about the motives behind the change, and whether they've faced any pressure from manufacturers who want to keep their regional offers regional. They have said, though, that the new format will eventually roll out to all affiliated sites, so the workaround of changing your zip code to print Coupons.com coupons from sites like Coupons in the News will soon be eliminated.
RedPlum, however, has reversed course on zip codes – and is talking about it.
RedPlum.com got a new look and a new home earlier this month (read: "'Pinterest For Coupons' – A Redesign For RedPlum"). And once again, while most were focused on the new look of the new Save.com/Coupons, they may not have noticed right away, that the ability to change your zip code was gone from the main page.
Another coupon conspiracy? No, as it turns out. The "Select a Location" option is back, on the upper right of the screen. "The temporary removal of the 'zip code switcher' was a simple case of a small tech bug uncovered during our recent launch," a spokesperson for Save.com's parent company Valassis tells Coupons in the News. Once the bug was fixed, the feature returned. Simple as that.
"We have the 'zip code switcher' on Save.com because we know that users may shop near both home and work or be planning a trip to a grocery store outside their area for any number of reasons," Valassis elaborated. "We want to offer a tool that lets them pull the coupons for the area where they'll be shopping – not just where they are at that moment."
So is that a stamp of approval on the practice of seeing what coupons are available under zip code 90210? 77477? 12345? Not really. "That is not the way we intend the 'zip code switcher' to be used," Valassis says. "We would prefer that it wasn't used to print coupons for one area and then try to use them in another area, and we would prefer this practice not encouraged. That is not how our advertisers intend them to be used, as there are reasons behind decisions to offer zip code-specific deals. They may be testing a product in a certain area, looking to drive sales in a certain zip code, etc."
In addition, some coupons may state that they're only good in certain locations, or at certain stores. They'll still "work" no matter where you use them, but some stores may refuse to accept them, or may not get reimbursed if they do accept them. "Different retailers and manufacturers have different policies, but some regional coupons will only work in the area they're meant to," Valassis says. "We don't want consumers to be disappointed when they get to the register, which is a main reason that we don't encourage" zip code switching.
Aside from the zip code issue, Valassis also addressed questions about the RedPlum redesign, and the switch to Save.com/Coupons. The new look "puts the focus on content, not ads," they note, saying that there are fewer than half the ads on Save.com as there were on RedPlum.com. Load times are also three times faster, and the new design automatically optimizes to the user's machine or device. The site also features more prominent links to learn how RedPlum coupon inserts are delivered to a specific address (via newspaper or mail), and you can request to be added to the mailing list if you had previously been removed from it (read more about mailed versus newspaper inserts here: "Could Your Newspaper Be Next to Lose its Coupon Inserts?").
As for SmartSource, it has no plans to change. Of all the major printable coupon sites, SmartSource's zip code option is featured most prominently. As soon as you go to the site, a popup appears inviting you to "enter your zip code to see more great offers." Granted, it doesn't say "enter someone else's zip code for offers you might not otherwise see", but a SmartSource spokesperson seemed ambivalent about the practice of zip-code changing, and unaware of any controversy about it. "I haven't heard that this is an issue," Henri Lellouche, Senior Vice President, SmartSource Digital told Coupons in the News. If manufacturers had complained and insisted their regional offers stay regional, SmartSource would have acted, he said. But no one has, and SmartSource neither encourages nor discourages users from entering whatever zip code they'd like.
In the end, if you've ever questioned the ethics of changing zip codes to get additional printable coupons, now you have an official answer from one of the major printable coupon providers, official ambivalence from another, and silence from a third. Clear as mud, right? So armed with this information, the decision on whether to change zip codes is yours. Unless the decision is taken out of your hands. When it comes to Coupons.com, silence speaks volumes – they've managed to make their position known, without even saying a word.