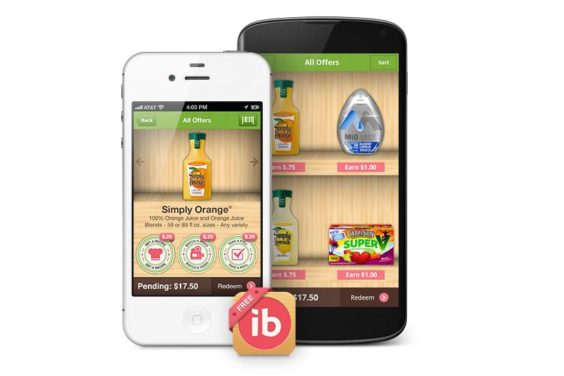 Couponers have been slow to embrace digital coupons, but we seem to be enchanted with digital rebates. As a result, Ibotta says it's updating its app, adding new offers and new partners, and celebrating a couple of big milestones.
Proclaiming "skyrocketing user growth", Ibotta announced today that it has reached 500,000 registered users and 200 million offer views, in less than four months. The app, which is available for Apple and Android devices, offers cash back for purchasing and "interacting" with brands by answering trivia questions, reading factoids, providing feedback and sharing offers on social media. (You can read much more about the Ibotta app here, and sign up for Ibotta here).
Ibotta also rolled out new features today, which make it easier to identify new offers, find offers' expiration dates, select your store, and share offers on Twitter in addition to Facebook. The app features offers from most of the top consumer packaged goods (CPG) manufacturers, and currently works with 37 stores, with Wegmans and Winn-Dixie among the most recently added. "Ibotta has quickly established itself as the leading mobile technology in the CPG space," Ibotta asserts in a news release.
A recent report by NCH Marketing found that digital coupons represented just one percent of all coupons redeemed in 2012 (read more of their findings here). That's about 30 million coupons, which is nothing to sneeze at. But then digital coupons have been around, and have been touted as the next big thing, for a long time. The savings-app market is much newer, and growing fast.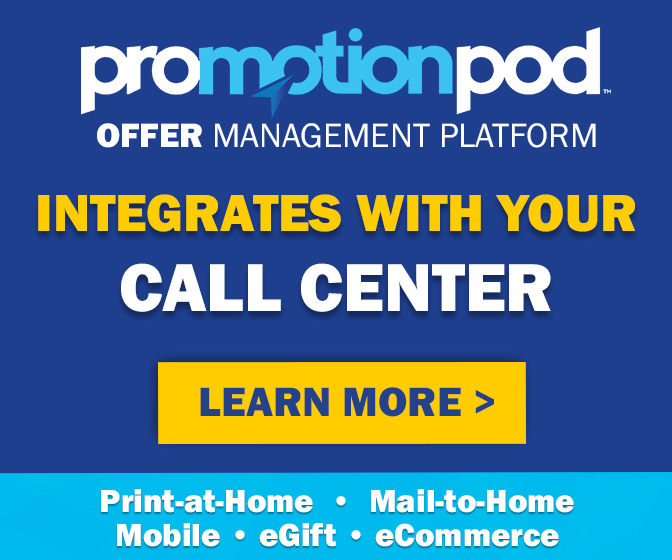 Ibotta was preceded in the mobile space by similar cash-back-for-your-purchases apps. Endorse officially launched in August, after several months of beta testing. It's something of a stripped-down version of Ibotta, with fewer offers, more generic categories like "Save on any brand of coffee" and without the bells and whistles of taking quizzes and offering feedback. You simply select the offers you want to redeem, and upload a scan of your receipt. Receipt Hog preceded them both – and if Endorse is a stripped-down Ibotta, Receipt Hog is a stripped-down Endorse. You don't have to select from individual offers at all – you just submit an image of your receipt, and earn virtual "coins" that can be redeemed for cash.
Of the three, only Endorse says its offers cannot be combined with other discounts, like coupons. Otherwise, the apps offer extra savings you can apply to your purchases on top of sales and coupons. "We are not a mobile coupon company," Ibotta CEO Bryan Leach told the website Confluence Denver. "This is a new interaction on mobile."
What it is, is something of a trip back to the future – when "refunding" was as common, if not moreso, than "couponing". Rebate offers still exist, of course, but they're nowhere near as plentiful as they once were, appearing in stores, in the mail and alongside coupons in the Sunday inserts. Old-timers can tell you how they regularly clipped UPC codes along with coupons, to send them in for manufacturer rebates in order to save even more.
Now, that practice of getting cash back for everyday purchases is becoming commonplace again, though receipt scans are now replacing clipped UPC codes. But those receipt scans are a lot more than just proofs of purchase. The founders of Receipt Hog are up front about their intentions – they want your receipt data. The company makes its money by compiling, aggregating and providing to manufacturers, anonymous purchase data gleaned from your receipts. The manufacturers then use that data for their own market research, to see who is buying what, when and where.
Endorse and Ibotta wouldn't comment specifically about what they use your receipt scans for, other than just to verify your purchases. But if you think of Receipt Hog as the skeleton upon which the Endorse and Ibotta apps are based, it's not a leap to make the connection that selling your receipt data could provide an additional revenue stream beyond what the companies get by featuring specific offers (and it would explain where Endorse gets the money to pay you for buying "any brand of coffee"). Endorse's privacy policy merely notes that "we may provide brands with access to anonymized, aggregate information based on Receipt Data," and Ibotta's privacy policy says "we make certain automatically collected and other aggregate non-personally-identifiable information available to third parties" for several reasons, including "for business or marketing purposes."
In describing how he got the idea for Ibotta, Leach told Confluence Denver, "I was sitting on a plane thinking, 'It'd be great if a consumer could do something useful with their purchase information.'" He, and others, certainly have. And as long as the cash back keeps flowing, hundreds of thousands of users seem to be more than happy to help.