Pity poor Walgreens – or, more precisely, Walgreens shoppers – they can't seem to catch a break when it comes to pricing. First, came a report that the drug store chain was allegedly overcharging shoppers on sale items. Now there's a new report that says many customers are getting gouged on regularly-priced items as well.
If you've ever shopped at different stores in the same chain, or have seen prices listed online that didn't match what you've seen in stores, you know that different retail locations can have different prices for the same products. But a pair of activist groups claims Walgreens is taking that concept a little too far. If you wander into the wrong Walgreens, they say, you could end up paying upwards of 50% more for the very same products that you could get at a lower-priced Walgreens in the same city, or even the same neighborhood.
The report was released this week by the National Consumers League, together with Change to Win, a division of the union-backed advocacy group Walgreen Strategy Watch. Undercover shoppers checked prices on a basket of 25 items at 485 Walgreens, CVS and Rite Aid stores in four parts of the country: Dallas-Fort Worth, Los Angeles, New York City, and Orange County, California. Their conclusion? "Walgreens prices were all over the map" – and, compared to its competitors, Walgreens was the worst offender when it came to charging different prices in different locations.
In the Dallas-Fort Worth area, the researchers found one Walgreens store charged $10.49 for a CoverGirl lipstick that another Walgreens a few miles away was offering for $8.29. In Anaheim, California, a Neutrogena Face Scrub cost $9.49 in one store, and just $7.99 in another. And in Manhattan, shoppers could find themselves paying either $15.99, or $11.49, for the very same package of Claritin, depending on which Midtown location they visited.
"Certainly consumers expect different chains to offer different deals," said Sally Greenberg, Executive Director of the National Consumers League. "But price variation within a single chain is a wake-up call for consumers, who don't tend to shop around and compare within a chain."
"There is an expectation that pricing across a chain for the same item in the same market is consistent and transparent," the report states. "For Rite Aid and CVS, this is largely true. Walgreens does not offer shoppers this assurance and consumers may wish to know why."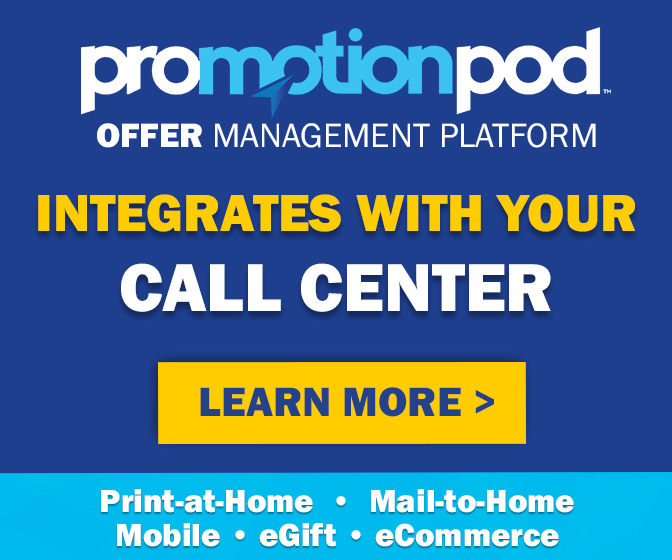 Walgreens is not denying the report's findings, but it is offering something of an explanation. "Costs can vary from one location to another," said Walgreens spokesman Jim Graham in a statement, "based on the store's cost of real estate, its hours of operation including whether it is open 24 hours, labor costs and the number of customers it serves each day, among other factors."
So the report's authors suggest keeping that in mind when you visit a Walgreens store. Avoid "flagship" stores in particular, they advise. Those are the big, fancy locations that cost Walgreens a lot of money in upkeep. They have to make some of that money back somehow. Better to stick to more out-of-the-way locations, or stick to items that are advertised in the sales circulars, since those prices shouldn't vary by store.
Oh, except when they do. Because this report comes on the heels of a recent lawsuit filed by Missouri's Attorney General. Chris Koster alleges that Walgreens has "consistently and systematically displayed inaccurate sales tags, overcharged customers, failed to remove expired sales tags, failed to consistently ensure the price charged is the same as the price advertised, and used misleading or confusing in store-signs" (read more about that here: "Walgreens is Sued: Are Its Prices Wrong On Purpose?").
So whether you just grab whatever you need in the store, or try to stick to the sales, it appears you're darned if you do, darned if you don't.
In the past, Walgreens supporters have tried to cast some doubt on Change to Win's motives. The group issued a report in May that was critical of Walgreens' Balance Rewards program, and what it said were chronic out-of-stock issues (read: "On Sale at Walgreens? Good Luck Finding It"). Walgreens backers suggested the union-supported advocacy group simply had an ax to grind. But the group says it's just keeping Walgreens honest in an effort to improve its performance, for the benefit of all who have a financial stake in the company. And charging wildly different prices, mislabeling sale prices and not having products in stock, aren't exactly helping, according to Walgreens' critics.
"Shoppers often decide on drugstore locations based on convenience," the report concludes, so it's unfair to expect them to go to inconvenient locations just to get a fair price on what they need. Walgreens' Graham counters that "we strive to be price competitive with nearby competition, and we believe our pricing reflects that."
Convenience comes at a cost. And according to this report, at Walgreens, that cost can be even more significant than you may have realized.