Brands like them. Shoppers aren't so sure. Kroger apparently loves them, while Walgreens apparently doesn't – and that could end up costing the drug store chain $200 million.
At issue are "Cooler Screens," digital panels that feature product images and ads in place of traditional grocery cooler glass doors. The technology was described here just last week, after Kroger announced a deal to install them in hundreds more stores across the country. Walgreens once had a similar plan. Until it didn't.
Cooler Screens has filed a $200 million lawsuit against Walgreens, accusing the retailer of reneging on a contractual agreement to install the smart screens in thousands of stores, due in large part to the Walgreens CEO's apparent distaste for them. Two years after previous management agreed to roll out Cooler Screens in 2,500 Walgreens stores, newly-installed CEO Rosalind Brewer "decided that she did not like how the screens looked and that she wanted them out of the stores," the lawsuit alleges, accusing her of "purportedly comparing the screens to 'Vegas' in a derogatory way."
Some unimpressed shoppers might agree. But Cooler Screens sure doesn't.
Walgreens was the first retailer to partner with Cooler Screens back in 2018, in what seemed like a perfect match. Cooler Screens' cofounder Greg Wasson is himself a former CEO of Walgreens. So when he approached his former company to test the screens in a handful of stores, the lawsuit describes how Walgreens eagerly agreed, and a year later, contracted for a widespread rollout.
"Both companies shared a vision of reimagining the consumer experience by bringing the power of digital technology into stores," Cooler Screens' website still says, in using Walgreens as a case study. "Cooler Screens has developed a technology that transforms how customers shop for refrigerated items in the cooler aisle," the website quotes former Walgreens President Richard Ashworth as saying.
But after a change in leadership, the new regime at Walgreens was apparently not as enthusiastic about Cooler Screens as the old regime was. Fewer than a third of the planned 2,500 stores had the cooler doors installed when Cooler Screens says the retailer began undermining the partnership as "part of a scheme" to get out of its contract. The lawsuit says Walgreens claimed the screens were malfunctioning, the retailer blocked ads from appearing, and "was actively discouraging advertisers from purchasing advertising with Cooler Screens," calling the screens "'bad news' or something to that effect," the lawsuit alleges.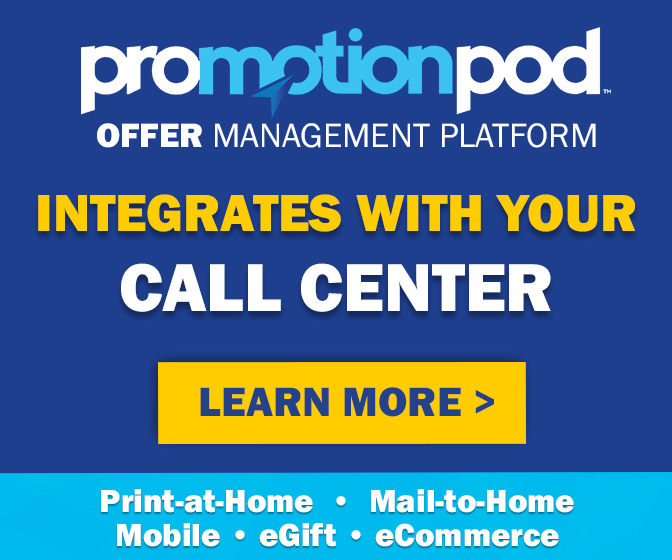 "Cooler Screens was no match for a huge corporation intent on breaking its contractual commitment," the lawsuit goes on. After agreeing to invest some $200 million to custom-manufacture and install screens for Walgreens' uniquely-sized coolers, the plaintiff says "Walgreens is now wrongfully demanding that Cooler Screens expend tens of millions of additional dollars to remove all the Smart Door technology from Walgreens stores."
So the company says it had no choice but to sue its once-eager partner, in an effort to recover its losses.
Walgreens has a different story to tell. "We are disappointed that Cooler Screens is falsely claiming that anything other than their failure to perform was the basis for the termination of our contractual relationship," the retailer said in a statement. "Safety, customer experience, and meeting revenue goals are a priority for our company. Cooler Screens failed to meet its contractual obligations, and the decision to terminate the contract was based on our experience with Cooler Screens."
Cooler Screens has since worked with other retailers including CVS, Chevron convenience stores and Kroger. And if Kroger was troubled by Walgreens' experience, it didn't let on, in announcing the recent expansion of its own partnership with Cooler Screens. "We're excited about this continued collaboration as it extends our vision for the future of retail media," Kroger Precision Marketing senior vice president Cara Pratt said in a statement. The smart doors "create an engaging and valuable experience for our customers, associates, and brands." Cooler Screens says its product increases sales for brands and retailers, and "feedback from consumers who have experienced Cooler Screens has been overwhelmingly positive, with over 90% no longer preferring the traditional coolers."
You might not think so from reading online comments. Whether the critics are just more vocal, or are actually representative of what most consumers think, a visit to Twitter shows mostly negative reactions to the screens from Walgreens shoppers. "Can anyone explain why we need digital screens instead of glass windows in the beverage cooler at Walgreens? What is the problem that this allegedly solves?" one user asked. "The new beverage cooler screens at Walgreens *look* cool but are ridiculous in practice. You open up this beautiful digital display to find messy, nearly empty shelves behind it," another shopper complained. "Walgreens upgraded their cooler windows to these giant screens so you couldn't tell what was in stock. Then the screens started breaking so you can't tell what's inside at all. Truly we live in the world of the future," a third commenter deadpanned.
Cooler Screens is standing by its product, and is accusing Walgreens of breach of contract. The lawsuit, filed in a state court in Walgreens' home base of Illinois, seeks at least $200 million in damages.
The suit may not ultimately answer the question of whether shoppers really need or want their store's "dumb" cooler doors to become "smart." But it could determine whether Walgreens was dumb in trying to get out of its contractual obligations – or smart to call it quits before it was too late.
Image source: Cooler Screens