Maybe if the way companies name and categorize their products wasn't so confusing, their coupons wouldn't be quite so confounding either. The latest company to issue a coupon that's generating excitement, befuddlement, controversy and even outright greed among some couponers is the maker of Rachael Ray Nutrish dog food. Some couponers are cashing in big time, as the company tries to clarify how the coupon "should have" read.
The coupon in question appeared in one of the two SmartSource coupon inserts last Sunday, September 8th. "Save $2.50 off Rachael Ray Super Premium Food for Dogs, any size or variety," it read. Nothing unusual about that, at first glance.
But then some coupon bloggers noticed that Walmart sells single-serve tubs of Rachael Ray Nutrish wet dog food for $1.88 each. Do the math, and you'll see why some shoppers had dollar signs in their eyes. Walmart allows overage, so using a $2.50 "any size or variety" Nutrish coupon on a $1.88 item, equals 62 cents cash back on every one you buy with a coupon. Multiply that by lots and lots of coupons, and you could end up with a houseful of dog food and a fistful of dollars to go with it.
But as the old adage goes, if it seems too good to be true, it probably is.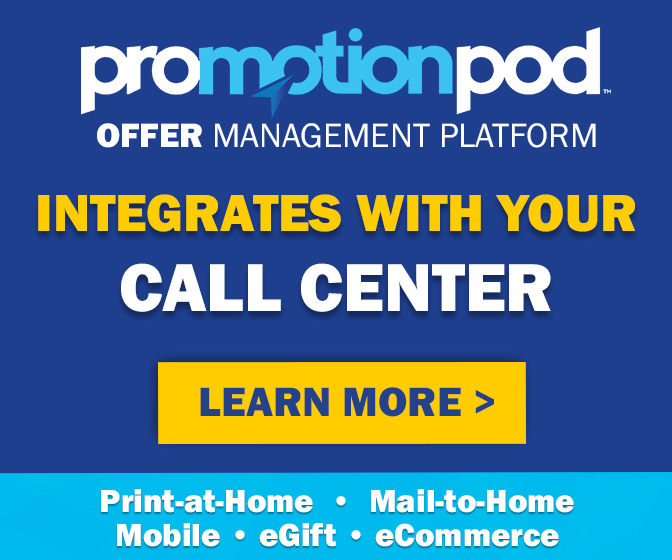 It turns out that not all Rachael Ray Nutrish dog food is considered "Super Premium." Only the (more expensive) bags of dry dog food carry that distinction. There are also "Zero Grain" and "just 6" varieties, and the wet dog food is called "Naturally Delish Wet Food For Dogs."
Not "Super Premium".
Adding to the confusion, a bag of "just 6" is among the products pictured on the coupon, even though it's not listed as a "Super Premium" product on the company's website. And at least one promotional picture for Nutrish features the full range of products under the heading "Super Premium Food for Dogs" – even though not all of the products pictured are "Super Premium".
So if you manage to memorize the subtitles on the company's entire product line, disregard its contradictory promotional material, or read the minds of the people who created the coupon, you'd know that the $2.50 coupon was meant to be used on bags of dry dog food, and not on the $1.88 wet dog food.
The company is now trying to clear things up. "This particular coupon is designed to only offer savings on our line of Dry Foods for Dogs," spokesperson Kelly Mahoney of parent company Ainsworth Pet Nutrition told Coupons in the News. "The computer is not able to scan this coupon UPC code in conjunction with one of our Wet Foods. What's happening is that some consumers challenge the cashier, who then manually overrides the transaction, and gives the consumer a $0.62 cash rebate in error."
That runs counter to what many couponers are saying – including some who innocently, mistakenly, used the coupon without "challenging" anyone at all. "The coupon is scanning at Walmart," wrote one commenter on the company's Facebook page. "It is also scanning at Dillons, Price Cutters… would someone from your company like to come to my town and I will take and show you it is scanning everywhere?"
Either way, the clarification came too late for some who had already cashed in. And it's apparently not dissuading some others from going ahead and using the coupon anyway, as long as it "works". Coupon message boards are filled with shoppers who are desperately seeking as many of the coupons as they can get. The coupons are all over eBay, presumably offered by sellers who are strictly adhering to eBay's new coupon policy (right?) And at least one coupon blogger is even boasting about walking into Walmart with 100 of the coupons, arguing with a cashier who was wary about accepting them, and eventually getting the manager to overrule the cashier and happily take the coupons.
Won't he be surprised if the company refuses to reimburse his store for them?
At a time when coupons are getting more and more wordy, this is yet another case of a coupon that's not quite wordy enough. Back in January, South Beach offered a coupon for "$3 off South Beach Diet products", and listed all the products it could be used for – but not the one product it could not be used for. By then, many had already used the coupon on the cheapest box of cereal bars they could find, only to discover that the company intended for it not to be used on cereal bars at all.
And a couple of months ago, there was a "$5 off of 2 Clairol products" coupon that some couponers used on inexpensive Herbal Essences products, because Herbal Essences is a "Clairol product." In response to questions about the coupons, a post on Clairol's Facebook page first advised confused shoppers to go ahead and "give it a try" on Herbal Essences products. Then, manufacturer Procter & Gamble stepped in to say it was their "intent" that the coupon be used on Clairol hair color products. "We understand that the wording of the coupon does not clarify hair color," it went on, "and want to reassure you that we fully take responsibility and will honor the redemptions that have come through."
Mahoney of Ainsworth Pet Nutrition said, rest assured, her company will also honor the $2.50 coupons no matter how they're submitted. "At this time, we aren't planning to send out any guidance to retailers, or withhold redemption to those who manually overrode the transaction and accepted the coupon in error," she said.
So in short, will the coupon "work" on the inexpensive tubs of wet dog food? Yes. Does the company want people to use it that way? No. Will the company fully reimburse stores that accept the coupon on the tubs anyway, and give you cash back? Yes. So does that mean you should go ahead and use the coupon on the tubs, and cash in on the company's carelessly-worded coupon? That's up to you to consider your coupon ethics, and decide.
Here's an idea – at a time when coupons contain more and more well-intentioned but largely unenforceable fine print like "void if shared or traded" and wording designed to discourage overage, companies may do well to use some of that precious real estate to actually spell out, in plain English, precisely what products their coupons are meant to be used on. The average shopper may not know what "Rachael Ray Super Premium Food for Dogs" is, but they'd certainly know what "$2.50 off a BAG of Rachael Ray DRY dog food" means.
And it appears the company, in this case, is heeding that advice. "To avoid any future confusion among bloggers and consumers, we will add to the coupon descriptor, 'Dry Foods for Dogs, 4lb. size or larger' for complete clarity," Mahoney told Coupons in the News.
Coupons with "complete clarity" – a wise move. Otherwise, companies risk paying the price. In this case, a steep one – paid out 62 cents at a time.