<!-no-adsense-->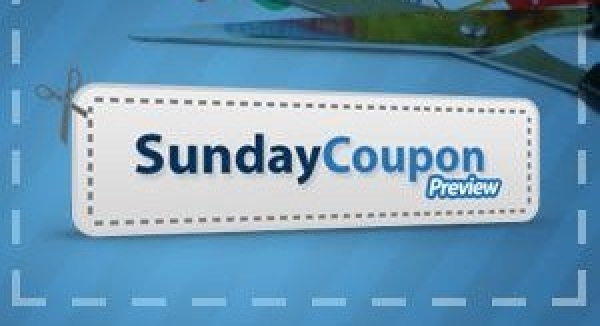 With just a couple of weeks to go before Christmas, and then New Year's, you probably have a whole lot on your list of things to do. One thing you may be able to cross off that list – coupon clipping. Because after this weekend, you won't be seeing very many of them until well into the new year.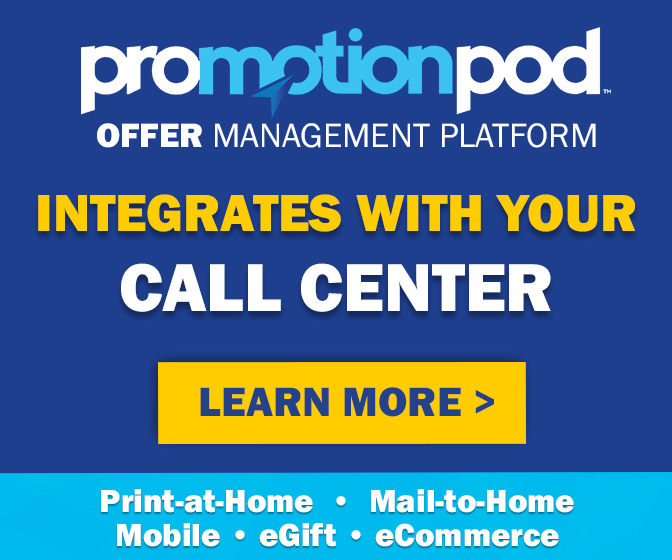 This Sunday, December 15th, marks the final SmartSource and RedPlum coupon inserts of 2013. Both will take their traditional two-week break on December 22nd and 29th.
Don't fret, because it could be worse. Last year, for the first time in recent memory, both inserts took a full three weeks off, leading to a very long coupon drought. To help make up for it, on the first Sunday of the new year, RedPlum published two editions and SmartSource offered an unprecedented three inserts.
The good news about this year's two-week break? SmartSource is once again planning a three-insert Sunday to kick off 2014. And on December 29th, we can still expect an insert from P&G, so that should tide you over until the new year.
In the meantime, here's a preview of all the coupons you can expect in this weekend's SmartSource and RedPlum inserts.
A reminder, you may be able to find some of these coupons available as printable versions in the SmartSource or RedPlum section of our Printable Coupons page. If you don't see what you're looking for, try searching our coupon database.
And don't forget to combine these with Ibotta's cash-back offers (sign up HERE, or read more HERE) for extra savings!
As provided by Sunday Coupon Preview, here are the coupons that you'll see this weekend:
SmartSource coupon insert – December 15, 2013
ACT II $.40/1 microwave popcorn 3pk+ (1/26)
Air Wick $1/1 scented oil twin refill pack or 2 single refills (1/12)
Benefiber $1/1 product (2/15)
Betty Crocker $.50/1 boxed potatoes excludes potato buds and pouch and twin pack (2/8)
Betty Crocker $.75/2 ready to spread frosting, supreme brownie mix, dessert bar mix, supermoist cake mix or cookie mix 17.5oz+ (2/8)
BIC $2/1 disposable razor (1/4) ETS
Blink $1/1 tears or geltears (1/20)
Blistex $1/2 silk & shine, lip vibrance or deep renewal (1/12)
Cepacol $1/1 sore throat product excludes 4ct lozenges (1/26)
Air Wick $2/2 candles (1/12)
Chex Mix $.50/2 4.5oz+ (2/8)
Chinet $1/1 cut crystal plates cups or cutlery (3/30)
Colgate $1/1 total, optic white, max fresh or sensitive toothpaste 4oz+ (12/28)
Cooked Perfect $1/1 meatballs (3/9)
Creosote Buster $2.50/1 firelog (4/27) DND
Eveready $.50/1 gold batteries AA/AAA 8pk+ or flashlight (1/25)
excedrin $1.50/1 100ct+ product (2/1)
Excedrin $1/1 24ct+ product (2/1)
Farmer John $2/1 dinner sausage (2/15)
Gas-X $1.25/1 product (3/15)
Gevalia $1.50/1 12oz coffee (1/11)
Gevalia $1.50/1 6ct or 9ct cappuccino, mocha latte or caramel macchiato (1/11)
Herbal Essences $2/2 shampoo, conditioner or styling products excludes color, body wash and trial (1/31)
Kellogg's $1/1 to go breakfast shake or mix (1/31) TARGET COUPON
Lysol $.50/1 power & free cleaning item (1/25) TARGET COUPON
Lysol $1/1 28oz power & free multi-purpose cleaner (1/25) TARGET COUPON
Orajel $2/1 cold sore product (3/31)
OXY $1/1 daily defense (2/9)
OXY $2/1 maximum action (2/9)
Philips Norelco $10/1 click & style ys524 or powertouch with aquatec razor or styleshaver qs6140 or qs6160 (1/31)
Philips Norelco $30/1 sensotouch 3d or 2d razor only (1/31)
Philips Norelco $5/1 powertouch razor or replacement head or trimmers 29.99+ (1/31)
Philips Sonicare $10/1 rechargeable toothbrush excludes for kids and powerup (1/31)
Philips Sonicare $25/1 diamondclean, flexcare platinum or flexcare+ (1/31)
Philips Sonicare $3/1 powerup toothbrush or 3pk brush heads (1/31)
Philips Sonicare $4/1 brush head multipack or for kids brush excludes powerup brush heads (1/31)
Pillsbury $.30/2 refrigerated grands biscuits (3/8)
Pillsbury $.40/2 crescent dinner rolls excludes twin pack (3/8)
Pillsbury $.40/2 sweet rolls or grands sweet rolls (3/8)
Pillsbury $.50/2 rolled refrigerated pie crusts (3/8)
Pillsbury $1/1 refrigerated cookie dough (3/8)
Prevacid 24HR $6/2 28 or 42ct products (1/26)
Red Rose $1/1 simply indulgent tea single serve cups only (2/28)
RevitaLens OcuTec $2/1 multi-purpose disinfecting solution (1/20)
Revlon $1/1 hair color products (1/19)
Revlon $2/1 cosmetics item (1/13) TARGET COUPON ETS
Treasure Cave $.35/1 cheese 4oz+ (1/11) DND
Triaminic $3/2 products (1/11)
Trojan $2/1 lubricants product (2/16)
Zest $.50/1 3 bar+ (1/31)
Zest $1/1 body wash (1/31)
RedPlum coupon insert – December 15, 2013
Abreva $2/1 product 2g pump or tube (2/15)
Aleve $2/1 product 40ct+ excludes D (1/31)
Aleve $5/2 products 40ct+ excludes D (1/31)
Alka-Seltzer $1/1 product excluding plus cold (2/28)
Alka-Seltzer $2/1 plus cold product excludes antacid products (1/31)
Axe $.50/1 4oz bodyspray, 2.7oz antiperspirant and deodorant or 3oz deodorant (1/12) ETS
Axe $2/1 gift pack (1/12) ETS
Bayer $1/1 aspirin product 20ct+ (2/28)
Brawny $.55/1 paper towels (1/15)
Canine Carry Outs $1/2 dog snacks (2/16)
Duracell $1/1 batteries, charger or 6pk+ hearing aid batteries (1/31)
Duracell/Hasbro $5 off 1 fury boom toy and 1 quantum AA or AAA 6pk or coppertop AA or AAA 8pk or c or d 4pk (1/15)
Ester-C $1/1 item (1/12)
Gillette $3/1 fusion proglide razor (1/31) ETS
Gillette $3/1 razor excludes disposables (1/31) ETS
Gillette $5/1 fusion proglide styler (12/29) ETS
Gillette Buy 1 Mach3 cartridge, get 1 shave prep free up to $4.99 (12/29) ETS
King's Hawaiian $1/1 round bread or 24pk dinner rolls (1/31)
King's Hawaiian $1/2 12pk dinner rolls (1/31)
L'Oreal $2/1 advanced haircare shampoo or conditioner excludes 1.7oz (1/11)
L'Oreal $2/1 advanced haircare treatment excludes 1.7oz (1/11)
Milk-Bone $1/2 dog snacks (2/16)
One A Day/TruBiotics $2/1 one a day multivitamin or trubiotics supplement product (2/28)
Pedigree $1/1 dry dog food 3.5lbs+ (2/8)
Pedigree $1/1 little champions pouch variety pack 8 or 12ct or 6 single pouches or 6 13.2oz cans (2/8)
Phillips $1/1 product (2/28)
Pringles $.50/1 tortillas 172g+ (12/31)
Pup-Peroni $1/2 dog snacks (2/16)
Snickers/Milky Way $1/1 bites 7oz (1/26) DND
St. Ives $1/1 fresh hydration 6.5floz lotion spray or any 1 21oz body lotion (1/12) ETS
Vaseline $1/1 spray & go 6.5floz moisturizer (1/12) ETS