(Update: Click here for the latest, up-to-date list of the status of all A&P-owned stores.)
If you shop at A&P or any of its other company-owned stores iin the Northeast, prepare for some changes. The company's Chapter 11 bankruptcy petition, filed late Sunday night, means your neighborhood store is likely to have a new name and a new owner – if it stays open at all.
In bankruptcy papers filed in court, A&P separated all of its 296 A&P, Food Basics, Food Emporium, Pathmark, Super Fresh, Waldbaum's and Best Cellars locations into three "tiers". Tier I consists of the 120 "most profitable and marketable 'core' stores" that will be divvied up among ACME, Stop & Shop and Key Food. Tier II consists of 151 "non-core" stores, which A&P plans to make available for sale to other interested parties. And Tier III consists of the duds – 25 stores that "have negative profitability and negative lease value."
Those stores won't be sold – they'll just be closed.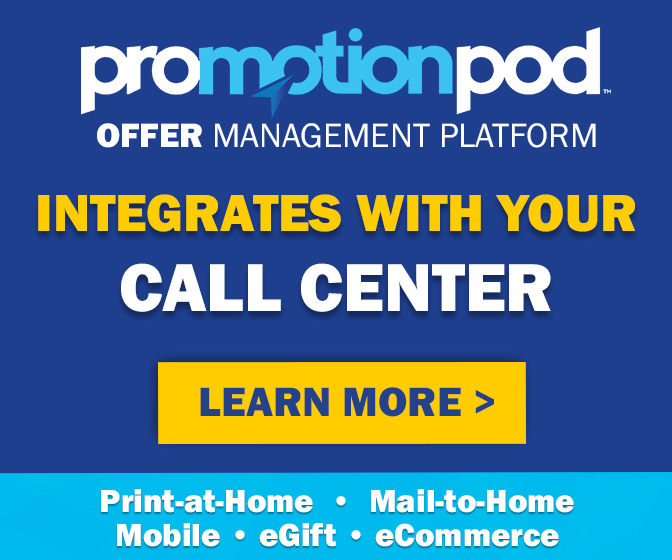 "The vast majority of our stores are operating normally and will be fully stocked," A&P assured customers. "We will honor all existing customer promotional and loyalty programs at stores that will remain open during the sale process."
But customers at the stores marked for closure got a slightly different message. "In the coming weeks, we will be running significant mark-downs on many of our products," that message read. "We encourage you to continue to visit this store, up until we close our doors." The closings are expected to take place "within the next few months."
Below is a list of the 25 stores marked for closure, followed by lists of the 76 stores that ACME plans to buy, the 25 to be acquired by Stop & Shop, and the 19 that Key Food plans to purchase (update: Key Food later reduced its planned purchases to 17, ACME to 70 and Stop & Shop to 24). If your local store isn't on any of the lists, that means it's a "Tier II" store, and anything's possible – A&P hopes to sell it, but there's no guarantee that a buyer will be found.
In a couple of side notes, nearly half of the stores that Stop & Shop is expected to buy are in New York City. Currently, the chain has only five locations in the city, so the A&P purchases will nearly triple Stop & Shop's presence in the Big Apple. And in the case of Albertsons-owned ACME, the Pennsylvania-based chain would end up acquiring its first stores in New York and Connecticut, expanding its footprint deeper into the Northeast than ever before. So if New Yorkers don't yet know about the store that their neighbors to the south fondly refer to as "the Ack-a-me" – they will soon.

STORES TO BE CLOSED:
A&P
2101 Route 35
Holmdel, NJ
A&P
325 Highway 35 South
Cliffwood, NJ
Pathmark
1764 Grand Avenue
Baldwin, NY
Pathmark
115 Belmont Avenue
Belleville, NJ
Pathmark
450 West Swedesford Road
Berwyn, PA
Pathmark
2150 Middle Country Road
Centereach, NY
Pathmark
85 Ackerman Avenue
Clifton, NJ
Pathmark
895 Paulison Avenue
Clifton, NJ
Pathmark
50 Racetrack Road & Route 18
East Brunswick, NJ
Pathmark
561 Route 1
Edison, NJ
Pathmark
420 McDade Boulevard
Folsom, PA
Pathmark
651 North Stiles Street
Linden, NJ
Pathmark
1043 Route 9 North
Old Bridge, NJ
Pathmark
840 Cottman Avenue
Philadelphia, PA
Pathmark
85 Franklin Mills Boulevard
Philadelphia, PA)
Pathmark
1256 Indian Head Road
Toms River, NJ
Pathmark
300 South Best Avenue
Walnutport, PA
Pathmark
3901 Lancaster Avenue
Wilmington, DE
Superfresh
1301 Skippack Pike
Center Square, PA
Superfresh
2105 Philadelphia Pike
Claymont, DE
Superfresh
863 East Baltimore Pike
Kennett Square, PA
Superfresh
1851 South Columbus Boulevard
Philadelphia, PA
Waldbaums
2 Westbury Avenue
Carle Place, NY
Waldbaums
3620 Long Beach Road
Oceanside, NY
Waldbaums
1510 Old Country Road
Riverhead, NY

STORES TO BE SOLD TO ACME:
A&P
2007 State Route 35
Wall Township , NJ
A&P
100 Triangle Center
Yorktown , NY
A&P
137 Lake Street
Midland Park, NJ
A&P
125 Franklin Tnpk
Mahwah, NJ
A&P
1260 Springfield Ave
New Providence, NJ
A&P
610 Columbus Ave.
Thornwood, NY
A&P
2160 Lemoine Ave
Fort Lee, NJ
A&P
520 Chestnut Ridge Road
Woodcliff Lake, NJ
A&P
660 Mclean Ave
Yonkers, NY
A&P
3105 East Main Street
Mohegan Lake, NY
A&P
123-125 Main Street
Denville, NJ
A&P
125 18th Street
Jersey City, NJ
A&P
45 Demercurio Drive
Allendale, NJ
A&P
1511 Rte 22
Brewster, NY
A&P
801 Kenilworth Blvd
Kenilworth, NJ
A&P
907D Oak Tree Road
South Plainfield, NJ
A&P
5774 Berkshire Valley Rd.
Jefferson Township, NJ
A&P
530 Rt 515 Unit 1
Vernon, NJ
A&P
507 Prospect Ave.
Little Silver, NJ
A&P
614 Clinton St
Hoboken, NJ
A&P
Rt 22 and Rt 138
Goldens Bridge, NY
A&P
829 Route 82
Hopewell Junction, NY
A&P
12-14 Cedar Street
Bronxville, NY
A&P
510 Valley Road
Montclair, NJ
A&P
1201 High Ridge Road
Stamford, CT
A&P
3 Village Center
Mahopac, NY
A&P
1060 Raritan Road
Clark, NJ
A&P
5 Ortley Plaza
Ortley Beach, NJ
A&P
455 Rt23 North
Sussex, NJ
A&P
261 South Ridge St.
Rye Brook, NY
A&P
160 West Putnam Avenue
Greenwich, CT
A&P
1886 Pleasantville Road
Briarcliff Manor, NY
A&P
152 Route 94
Blairstown, NJ
A&P
1261 East Putnam Avenue
Riverside, CT
A&P
777 White Plains Road
Eastchester, NY
A&P
199 Kinderkamack Rd
Park Ridge, NJ
A&P
103 Knollwood Road
Greenburgh, NY
A&P
1366 East Main Street
Shrub Oak, NY
A&P
55 Riverwalk Drive West
West New York, NJ
A&P
23 Quaker Ridge Road
New Rochelle, NY
A&P
Rte 44 & North Ave
Pleasant Valley, NY
A&P
288 Elm Street
New Canaan, CT
A&P
990 Shrewsburry Ave
Tinton Falls, NJ
A&P
3500 Route #9
Old Bridge, NJ
A&P
75 Mayhill Street
Saddle Brook, NJ
A&P
177 Washington Valley Rd.
Warrenville, NJ
Pathmark
321 Stadium Plaza
Jersey City, NJ
Pathmark
58 Broad Way
Elmwood Park, NJ
Pathmark
481 River Road
Edgewater, NJ
Pathmark
2101-41 Cottman Ave.
Philadelphia, PA
Pathmark
4100 Park Avenue
Weehawken, NJ
Pathmark
80 New Bridge Road
Bergenfield, NJ
Pathmark
281-295 Ferry Street
Newark, NJ
Pathmark
5100 Wellington Avenue
Ventnor, NJ
Pathmark
7700 Crittendan St
Philadelphia, PA
Pathmark
100 College Square
Newark, DE
Pathmark
4365 Kirkwood Highway
Wilmington, DE
Pathmark
643 Conchester Highway
Boothwyn, PA
Superfresh
180 West Girard Ave
Philadelphia, PA
Superfresh
9507 Coastal Hwy
Ocean City, MD
Superfresh
1305 West Chester Pike
Haverton, PA
Superfresh
609 East Bay Avenue
Manahawkin, NJ
Superfresh
800 2nd Street Pike
Richboro, PA
Superfresh
1812 Marsh Rd
Wilmington, DE
Superfresh
305 S. Fifth St.
Philadelphia, PA
Superfresh
800 West Ave
Ocean City, NJ
Superfresh
1001 South Street
Philadelphia, PA
Superfresh
18578 Coastal Highway
Rehoboth, DE
Superfresh
2400 Delaware Avenue
Wildwood, NJ
Superfresh
250 E Lancaster
Wynnewood, PA
Superfresh
1025 Youngsford Road
Gladwynne, PA
STORES INITIALLY SLATED TO BE SOLD TO ACME, NOW UP FOR AUCTION:
| | | |
| --- | --- | --- |
| A&P | 1233 Nepperhan Ave. | Yonkers, NY |
| A&P | 230 Saw Mill River Road | Millwood, NY |
| A&P | 422 Old Post Road | Bedford, NY |
| A&P | 2005 Albany Post Rd. | Croton on Hudson, NY |
| Superfresh | 401 New London Rd. | Newark, DE |
STORES TO BE SOLD TO STOP & SHOP:
A&P
400 Demarest Avenue
Closter, NJ
Pathmark
407 Valley Street
South Orange, NJ
Pathmark
460 Franklin Avenue
Franklin Square, NY
Pathmark
130 Wheatley Plaza
Greenvale, NY
Pathmark
1720 Eastchester Road
Bronx, NY
Pathmark
2136 Bartow Avenue
Bronx, NY
Pathmark
625 Atlantic Avenue
Brooklyn, NY
Pathmark
2965 Cropsey Avenue
Brooklyn, NY
Pathmark
134-40 Springfield Blvd
Jamaica, NY
Pathmark
92-10 Atlantic Avenue
Ozone Park, NY
Pathmark
31-06 Farrington Street
Whitestone, NY
Pathmark
4055 Merrick Road
Seaford, NY
Pathmark
1351 Forest Avenue
Staten Island, NY
Pathmark
961 East 174th Street
Bronx, NY
Pathmark
25 Kinnelon Road
Kinnelon, NJ
Waldbaums
85 E. Park Ave.
Long Beach, NY
Waldbaums
702 Hicksville Road
Massapequa, NY
Waldbaums
167 Main St. Jagger Lane
Southampton, NY
Waldbaums
905 Atlantic Ave
Baldwin, NY
Waldbaums
156-01 Crossbay Blvd.
Howard Beach, NY
Waldbaums
60 Wall Street
Huntington, NY
Waldbaums
67 Newtown Lane
Easthampton, NY
Waldbaums
112-15 Beach Channel Drive
Bell Harbor, NY
Waldbaums
213-15 26th Avenue
Bay Terrace, NY
STORE INITIALLY SLATED TO BE SOLD TO STOP & SHOP, NOW UP FOR AUCTION:
| | | |
| --- | --- | --- |
| A&P | 195 North Bedford Rd | Mt Kisco, NJ |

STORES TO BE SOLD TO KEY FOOD:
A&P
5661 Riverdale Ave
Bronx, NY
A&P
355 Halsted Ave
Harrison, NY
Food Basics
289 Bergen Blvd.
Fairview, NJ
Food Basics
937 Lincoln Ave
Glen Rock, NJ
Food Basics
465 Getty Ave
Paterson, NJ
Food Emporium
10 Union Sq 14th & Park
New York NY
Pathmark
1525 Albany Avenue
Brooklyn, NY
Waldbaums
1050 Willis Avenue
Albertson, NY
Waldbaums
35-09 Francis Lewis Blvd
Bayside, NY
Waldbaums
81-21 N Utrecht Ave
Brooklyn, NY
Waldbaums
196-35 Horace Harding Expressway
Flushing, NY
Waldbaums
1-1 Park Plaza
Glen Head, NY
Waldbaums
259-01 Union Turnpike
Glen Oaks, NY
Waldbaums
82-35 153rd Ave
Howard Beach, NY
Waldbaums
75-55 31St Ave
Jackson Heights, NY
Waldbaums
375 Tompkins Ave
Rosebank, NY
Waldbaums
2424 Flatbush Avenue
South Flatbush, NY

(If your store isn't on any of these lists, then it's on this one: "All Remaining A&P Stores Are For Sale: The Complete List")
Image source: A&P