(Update: Click here for the latest, up-to-date list of the status of all A&P-owned stores.)
Wanna buy a supermarket?
A&P has now confirmed what was expected when it first filed for bankruptcy last month – all of its stores are now available for sale to the highest bidder. So any store that hasn't already been marked for sale or closure, is officially up for grabs.
A&P announced last month that 25 locations would close outright, and that won't change. And ACME, Stop & Shop and Key Food have already staked their claims to 118 of A&P's 296 locations, operating under the names A&P, Food Basics, Food Emporium, Pathmark, Super Fresh, Waldbaums and Best Cellars.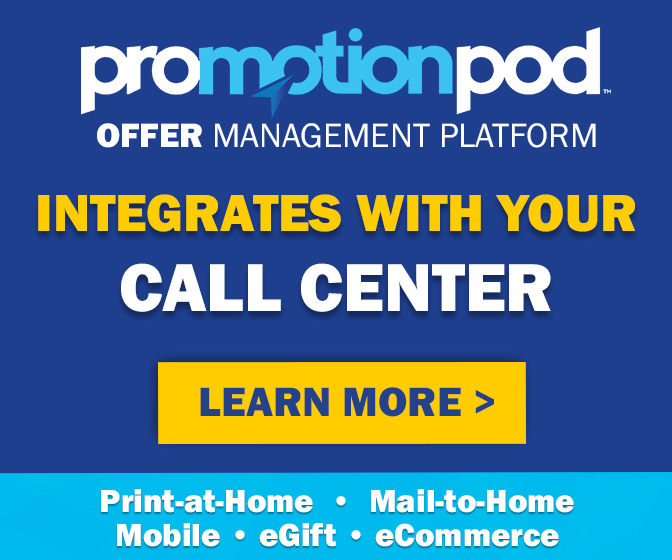 Those sales aren't final until auctions are held on September 24th and 25th, at which time someone else could conceivably swoop in and beat the offers.
That's considered somewhat less likely, though, now that the 153 remaining stores in Connecticut, Delaware, Maryland, New Jersey, New York and Pennsylvania are officially on the market.
Competing grocery chains like ShopRite, and even Sprouts and The Fresh Market, have been named as potential bidders. Of course, stores as varied as Big Lots or Petco are also a possibility, since there's no guarantee that any or all of the locations will be sold to another grocery chain.
Bids are due by September 11th. Any store that's not claimed by that date, will be sold at auction on October 7th.
So if you're in the market for a supermarket, act fast. Otherwise, if you shop or work at any of the below stores – better hope someone else makes an offer soon.


Below is a list of all of the remaining A&P-owned stores that are now available for sale. This list, published last month, contains the stores that are set to be closed, or sold to ACME, Stop & Shop or Key Food. Two of the stores listed below were actually first claimed by Key Food, but Key dropped its bids on a Food Basics in Brooklyn and a Pathmark in Inwood, Manhattan. So those stores are now back in the pool:



Food Emporium:
| | | |
| --- | --- | --- |
| 1175 3rd Avenue | New York | NY |
| 1331 1st Avenue | New York | NY |
| 452 West 43 St. | New York | NY |
| 810 8th Ave | New York | NY |
| 969 Second Ave | New York | NY |
| 316 Greenwich St | New York | NY |
| 1066 3rd Avenue | New York | NY |
| 1450 3rd Avenue | New York | NY |
| 405 East 59th St | New York | NY |
| 2415 Broadway | New York | NY |

A&P:
| | | |
| --- | --- | --- |
| 1 Padanaram Rd | Danbury | CT |
| 407 King George Road | Basking Ridge | NJ |
| 525 East Route 46 | Belvidere | NJ |
| 19 Bellville Ave. | Bloomfield | NJ |
| 550 Myrtle Ave | Boonton | NJ |
| 64 Brick Plaza | Bricktown | NJ |
| 431 County Road 513 | Califon | NJ |
| 49 Old Route 22 | Clinton | NJ |
| 1185 Amboy Ave | Edison | NJ |
| 425 Anderson Avenue | Fairview | NJ |
| 105 South Ave | Fanwood | NJ |
| 460 County Line Road Route 520 | Marlboro | NJ |
| 7 Naughright Rd | Mt Olive | NJ |
| 1002 Rte 36 | Navesink | NJ |
| 510 Milltown Road | North Brunswick | NJ |
| 216 Old Tappan Rd | Old Tappan | NJ |
| 47 Wanaque Avenue | Pompton Lakes | NJ |
| 148 Center Grove Road | Randolph | NJ |
| 459 Route 31 South | Washington | NJ |
| 315 Pascack Rd | Washington Twp | NJ |
| 560 Valley Road | Wayne | NJ |
| 1938 Union Valley Road | West Milford | NJ |
| 1730 Route 46 West | Woodland Park | NJ |
| 87 Main Street | Hastings | NY |
| 1642 Route 82 | Lagrange | NY |
| 805 Mamaroneck Ave | Mamaroneck | NY |
| 3101 Route 22 | Patterson | NY |
| 20 Welcher Ave | Peekskill | NY |
| 668 Central Park Avenue | Scarsdale | NY |
| 14 Lake Ridge Plaza | Valley Cottage | NY |
| 1233 Nepperhan Ave. | Yonkers | NY |
| 230 Saw Mill River Road | Millwood | NY |
| 422 Old Post Road | Bedford | NY |
| 2005 Albany Post Rd. | Croton on Hudson | NY |

Food Basics:
| | | |
| --- | --- | --- |
| 414 Main St. | Belleville | NJ |
| 498 East 30th St | East Paterson | NJ |
| 1425 Kennedy Blvd. | North Bergen | NJ |
| 514 Van Houten Ave | Passaic | NJ |
| 2185 Coyle Street | Brooklyn | NY |
| 15501 Bustleton Ave. | Philadelphia | PA |
| 8920 Frankford Avenue | Philadelphia | PA |

Pathmark:
| | | |
| --- | --- | --- |
| 148 Sunset Boulevard | New Castle | DE |
| 1930 Route 88 | Brick Twp. | NJ |
| 211 Elmora Avenue | Elizabeth | NJ |
| 22-00 Maple Avenue | Fairlawn | NJ |
| 10 South Avenue | Garwood | NJ |
| 405 State Route 17 South | Hackensack | NJ |
| 3020 Route 35 & Bethany Rd | Hazlet | NJ |
| 95-101 New Brunswick Ave | Hopelawn | NJ |
| 474-79 Lyons Avenue | Irvington | NJ |
| 420 Grand Street | Jersey City | NJ |
| 175 Lakeside Boulevard & Center | Landing | NJ |
| 242 Lincoln Boulevard | Middlesex | NJ |
| 35 Lackawanna Plaza | Montclair | NJ |
| 167 Bergen Street | Newark | NJ |
| 1157 Route 46 East | Parsippany | NJ |
| 10 Triangle Plaza – Lake Road Ext. | Ramsey | NJ |
| 1600 St Georges Avenue | Woodbridge | NJ |
| 757 Rt. 15 | Woodport | NJ |
| 2060 Sunrise Highway | Bayshore | NY |
| 3901 Hempstead Turnpike | Bethpage | NY |
| 101 Wicks Road | Brentwood | NY |
| 1245 61St Street | Brooklyn | NY |
| 1-37 12th Street | Brooklyn | NY |
| 111-10 Flatlands Avenue | Brooklyn | NY |
| 683 Old Country Road | Dix Hills | NY |
| 492 East Atlantic Avenue | East Rockaway | NY |
| 5801 Sunrise Highway | Holbrook | NY |
| 155 Islip Avenue | Islip | NY |
| 941 Carmans Road | Massapequa | NY |
| 195 Rockland Center East Rt 59 | Nanuet | NY |
| 2335 New Hyde Park Road | New Hyde Park | NY |
| 160 East 125th Street | New York | NY |
| 300 West 145th Street | New York | NY |
| 410 West 207th Street | New York | NY |
| 1251 Deer Park Avenue | North Babylon | NY |
| 399 Route 112 | Patchogue | NY |
| 130 Midland Avenue | Port Chester | NY |
| 5145 Nesconset Highway | Port Jeff.Sta. | NY |
| 2540 Central Park Avenue | Scarsdale | NY |
| 800 Montauk Highway | Shirley | NY |
| 100 Greaves Lane | Staten Island | NY |
| 2730 Arthur Kill Road | Staten Island | NY |
| 2875 Richmond Avenue | Staten Island | NY |
| 2660 Hylan Avenue | Staten Island | NY |
| 531 Montauk Highway | West Babylon | NY |
| 1757 Central Park Avenue | Yonkers | NY |
| 5005 Edgemont Avenue | Brookhaven | PA |
| 1000 Easton Road | Cheltenham | PA |
| 500 Lincoln Highway | Fairless Hills | PA |
| 140 North Mcdade Boulevard | Glenolden | PA |
| 330 Oregon Avenue | Philadelphia | PA |
| 176-82 West Chelten Ave | Philadelphia | PA |
| 3399 Aramingo Avenue | Philadelphia | PA |
| 4160 Monument Road | Philadelphia | PA |
| 8700 Frankford Avenue | Philadelphia | PA |
| 3021 Grays Ferry Avenue | Philadelphia | PA |
| 2900 N. Broad St. & Glenwood Ave | Philadelphia | PA |
| 421 S. 69Th Street | Upper Darby | PA |

Superfresh:
| | | |
| --- | --- | --- |
| 2044 New Castle Avenue | New Castle | DE |
| 12741 Ocean Gateway | Ocean City | MD |
| 323 West Bridge Street | New Hope | PA |
| N/A | Philadelphia | PA |
| 401 New London Rd. | Newark | DE |

Waldbaums:
| | | |
| --- | --- | --- |
| 2149 Ralph Ave | Brooklyn | NY |
| 3100 Ocean Ave | Brooklyn | NY |
| 133-11 20th Avenue | College Point | NY |
| 84 Jericho Tpke | Commack | NY |
| 812 Montauk Hwy | Ctr Moriches | NY |
| 1960 Deer Park Ave. | Deer Park | NY |
| 1530 Front Street | East Meadow | NY |
| 4054 Nesconset Highway | East Setauket | NY |
| 2475 Jericho Turnpike | Garden City | NY |
| 40 Great Neck Road | Great Neck | NY |
| 777 Pulaski Road | Greenlawn | NY |
| 1236 Veterans Highway | Hauppaugue | NY |
| 336 North Broadway | Jericho | NY |
| 50 E. Hoffman | Lindenhurst | NY |
| 5508 Sunrise Hwy | Massapequa | NY |
| Rt.25 And Factory Ave. | Mattituck | NY |
| 890 Walt Whitman Road | Melville | NY |
| 1686 Merrick Rd | Merrick | NY |
| 440 W. Sunrise Highway | N. Patchogue | NY |
| 4560 Sunrise Hwy | Oakdale | NY |
| 245 Route 25A | Rocky Point | NY |
| 211 Middle Country Road | Selden | NY |
| 2162 Nesconset Highway | Stony Brook | NY |
| 6400 Amboy Road | Tottenville | NY |
| 70 Sunset Ave | West Hampton | NY |
| 153-01 10th Ave | Whitestone | NY |

Best Cellars/A&P Wine & Spirits:
| | | |
| --- | --- | --- |
| 767 Pine Street | Bristol | CT |
| 25 Broadway Ave | Mystic | CT |
| 282 Elm Street | New Canaan | CT |
| 2400 Berlin Tpk | Newington | CT |
| 40 Fenn Road | Newington | CT |
| 28A Halls Rd | Old Lyme | CT |
| 46B Danbury Rd | Ridgefield | CT |
| 1237 East Putnam Ave. | Riverside | CT |
| 117 Boston Post Rd | Waterford | CT |
| 57 Route 46 | Hackettstown | NJ |
| 1069 Ringwood Ave | Haskell | NJ |
| 1103 Howard Blvd | Ledgewood | NJ |
| 45 Pearl Street | Metuchen | NJ |
| 534 Bergen Blvd | Palisade Park | NJ |
| 1205 Richmond Ave | Pt Pleasant | NJ |
| 23 Summit Ave | Summit | NJ |
| 30 Irvington Ave | Westwood | NJ |
| 1175 Third Ave Suite A | Unclassified | NY |
(Update: Many of these stores have found buyers – click here for the latest, up-to-date list of the status of all A&P-owned stores.)
Image source: A&P