It seems like a simple enough strategy to boost profits – sell more stuff at full price. But it's a tough strategy to implement, without alienating some of your biggest fans.
That's what CVS is finding out, as it delivers the second half of a one-two punch to some of its biggest spenders – and savers – by denying them the coupons they crave.
It started earlier this year with the pharmacy chain's "no sales weeks". The circular-free experiments started off slow, in just a few test markets. But the tests gained steam a couple of weeks ago, as shoppers in nearly 20 states were not offered a weekly sales circular, or any in-store promotions, at all.
And then longtime shoppers started noticing that they had stopped receiving personalized coupons via email, online, or in stores.
"I used to receive weekly coupons by email on Thursdays," reads one of many comments on CVS's Facebook page. "Also, I would receive Extra Savings coupons on products when I signed into my account. I am no longer receiving any of these offers." Added another, simply: "What is going on?"
CVS reports that it sent 25 million emails a week last year, containing personalized offers for members of its ExtraCare loyalty program. The retailer also makes personalized coupon offers available online, and via its in-store ExtraCare Coupon Center (otherwise known as the "red box" or the "Magic Coupon Machine"). ExtraCare members redeemed a total of 38 million personalized coupons last year.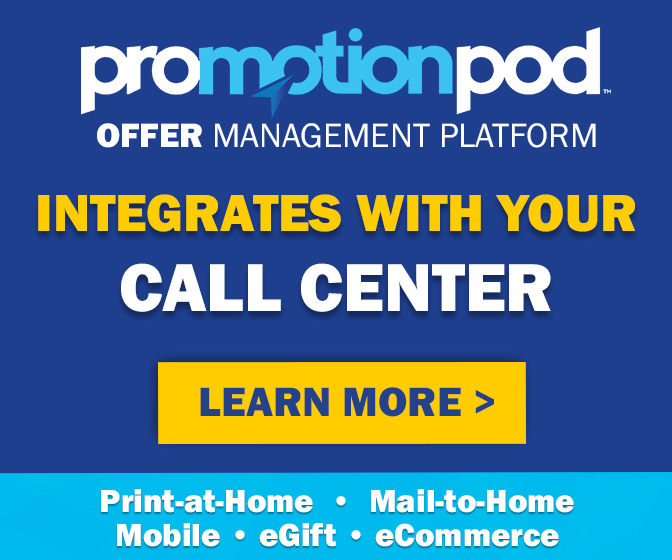 But those figures are bound to plummet this year. For the past several weeks, more and more CVS shoppers have been noticing – and complaining – that the coupons they had received weekly for years, have suddenly stopped coming.
CVS's official answer, repeated ad nauseam in recent weeks, is less than forthcoming. "Our offers vary week to week and are personalized for each shopper, so not everyone receives the same coupons or communications."
But NO coupons?
Many suspect there's something a little more sinister going on.
CVS representatives contacted by Coupons in the News refused to elaborate beyond the same prepared statement the company has been reciting for weeks. But some persistent shoppers report that store staff and some customer service representatives have been a little more candid.
"I was told 'I use coupons too much' to get them anymore," one shopper wrote on CVS's Facebook page. A reader, whose coupon supply has also dried up, told Coupons in the News that a CVS representative "made it clear it is a reflection of my savings/spending ratio and/or my use of coupons in transactions," and that "this issue would likely continue unless I dropped significantly more money out of my pocket."
So it appears to be a couponing Catch-22 – CVS will happily send you coupons, but if you actually use them, then you won't get any more.
While shoppers didn't necessarily see the "no sales week" experiments or the disappearing coupons coming, it turns out CVS dropped some big hints over the past year, about an upcoming change in strategy. Some of it has to do with a desire to move away from "one size fits all" promotions, and some has to do with CVS's decision to stop selling tobacco products.
"Exiting the tobacco category will cost us approximately $2 billion in revenues," CVS CEO Larry Merlo told shareholders in a 2014 year-in-review report. So one of the company's goals is to come up with ways to "recapture this lost revenue elsewhere across the enterprise."
One way, is "to invest in those customers who provide the most value" – that is, customers who don't just come in for the deals and end up costing the company money. Luring shoppers into the store, with frequent promotions and coupons, may no longer be doing the trick. "Chasing empty sales is a good short-term solution," Helena Foulkes, CVS's Executive Vice President, told investors late last year. "But it is not a strong long-term solution for our customers or our business. We prefer to pivot towards personalized promotions, to drive more profitable sales."
And "personalized promotions", in many cases, may turn out to be no promotions at all. That would certainly result in "more profitable sales".
Plus, there was a happy side benefit to getting out of the tobacco business. When asked what types of products they'd like to see added to stores after tobacco products were removed, customers' top choice was "healthy food." And CVS began seeing dollar signs. "Healthy food is less sensitive to promotion," Foulkes told investors. That means CVS can sell more of it at full price, "which is aligned with our strategy to drive profitable growth."
But many longtime CVS shoppers are bristling at the idea that they're considered unprofitable, or unwanted. "I spend THOUSANDS a year at this store!" one unhappy Facebook commenter wrote. "Why does CVS bother to offer store coupons and rewards programs if they punish people who use the coupons?" another asked. CVS "needs to actually communicate to your customers why they are not receiving promotions and coupons," a third commenter wrote. "Without promotions and coupons, your prices are outrageously high, plain and simple."
As studies have shown (like this one from GfK), couponers do actually end up spending a lot of money out-of-pocket in their preferred stores. Other studies (like this one from the Retail Feedback Group) say that savvy shoppers serve as brand ambassadors for their favorite stores, and the positive word of mouth they share, is worth more to the store than it's costing them in discounted sales.
CVS, though, is apparently trying a different approach. "If you did not receive offers," its prepared statement concluded, "rest assured that we're still committed to providing you with great value through our ExtraCare rewards program. Make sure to stay tuned for more exciting things coming your way."
With disappearing sales circulars and now vanishing coupons, CVS shoppers may already have had about all the excitement they can stand.