They say ignorance of the law is no excuse. So is it a crime if you use fraudulent coupons, but don't know it? Or if you do, and no one can prove it? And what if no one can confirm the coupons were fraudulent at all?
Those are among the issues surrounding the case of a Texas woman who's filed a lawsuit against Target. She's accusing the retailer of malicious prosecution, after she was tried and acquitted of coupon fraud, to the tune of $26,647.95.
And that was from just four shopping trips.
27-year-old Elyse Rumenapp says she got caught up in the Extreme Couponing craze back in 2012, around the time that the TV show was wrapping up its initial run. And she jumped in with both feet.
After joining a local couponing club, she started frequenting a Target store in Wylie, Texas, outside of Dallas. About twice a week, her lawsuit says, "she checked out with multiple carts filled with items, and dozens to hundreds of coupons needing to be scanned. This resulted in long check out times, lasting an hour or more."
Some cashiers, she found, didn't have the patience to deal with her. "They would not take the time to apply coupons correctly, they attempted to rush transactions, and were rude to Elyse and other women who couponed at the store."
By early 2013, she says, she found a favorite cashier – then-19-year-old Darrien Kirkwood. The two became friendly, exchanged phone numbers, and Rumenapp "would text Mr. Kirkwood from time to time to see if he was working so that she could check out in his lane." At times, she was known to "give items such as Gatorade, video games, razor blades, and in one instance an iPad to staff at Target who had been patient and kind," including Kirkwood. She appreciated that he was "an efficient checker" who "was patient with her large purchases."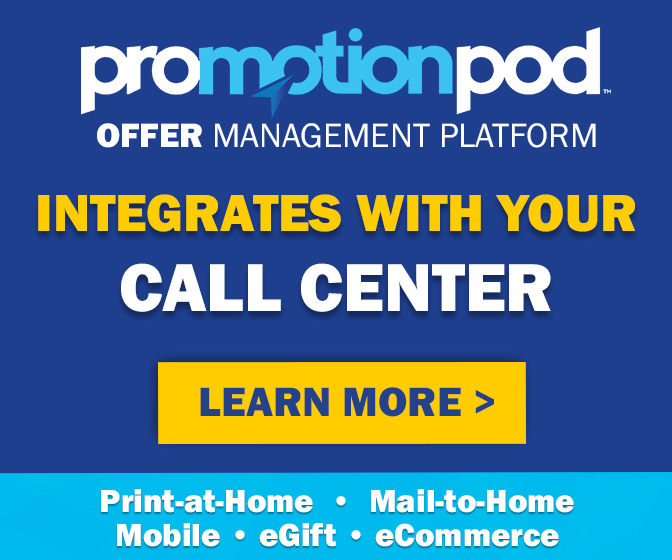 And apparently liberal with the K1 button.
Rumenapp says Kirkwood, with the approval of his then-19-year-old supervisor Mathew Villenueve, would routinely hit the "K1 button" – the register key that overrides a rejected coupon – in order to manually enter her coupons that ranged in value from $5 up to $600.
A $600 coupon? And where did she get such unbelievably high-value discounts?
SnipSnap.
Ah, SnipSnap. Remember what that savings app was like back then? With its new corporate owner and dozens of willing retail partners, the SnipSnap of today bears little resemblance to the anything-goes fraudster fiesta that it was back in early 2013. Then, as now, the app allows you to upload a photo of a paper coupon in order to turn it into a digital coupon that you can redeem from your phone – if the retailer that issued the coupon allows it.
Except anyone could upload anything back then, with little to no quality control. So not only did the app contain manufacturer's coupons, single-use coupons and others that were expressly not valid in digital form, there were also loads of outright counterfeits. Anyone could create a sort-of legitimate-looking coupon, or scan some of the blatant fakes that continue to float around social media, and unsuspecting (or in some cases, fully aware) app users could convince a store to accept them.
Target never officially accepted coupons via SnipSnap. But it didn't make that widely known – or fully train its staff accordingly – until later in 2013. So Kirkwood and Villenueve allegedly had no issue with accepting the SnipSnap coupons that Rumenapp showed them, along with the other paper and Target mobile coupons that she used. Rumenapp contends it was her belief that all of the coupons she used were legitimate.
But store management believed otherwise. They called police in January 2013, and accused Rumenapp of using fraudulent coupons, and Kirkwood and Villenueve of abetting her. In four shopping trips during the first week of January, management alleged, the trio caused Target to suffer a loss of $26,647.95.
The Wylie Police Department executed search warrants at Rumenapp's home and her parents' home, and "recovered a multitude items that Elyse had purchased through couponing at Target." All three suspects were arrested, and charged with theft.
Villenueve pleaded guilty in April 2014, was placed on probation for five years, and ordered to pay Target $12,253 in restitution. Kirkwood also entered a guilty plea, and was ordered to serve two years of probation and pay $4,084.35 in restitution, though he's now seeking a new trial.
And nearly two full years after her arrest, Rumenapp was acquitted.
It was never established at trial that the coupons she used were fraudulent, Rumenapp's attorney Scott Palmer told Coupons in the News, or if they were, that she had any idea they were fake. Target, he said, never introduced as evidence any of the coupons that she used, since most or all of the ones they had issues with, were mobile coupons and not in their possession.
And it's hard to prove coupon fraud, without producing any fraudulent coupons.
That brings us to the present day, and Rumenapp's complaint against Target. She filed suit last week in Collin County District Court, accusing Target and asset protection manager Jeremy Martin of malicious criminal prosecution. Rumenapp "did not steal, misappropriate, or deprive Target of anything of value," the lawsuit alleges, so Target had no basis to prosecute. Rumenapp "spent her life savings defending the criminal proceeding," the suit goes on. She also experienced "severe physical and mental pain, suffering and anguish, including miscarrying her unborn child one week after her criminal trial."
And she wants her stuff back. Without even waiting for the outcome of her trial, Rumenapp says a "substantial portion of the property seized" by police was given back to Target. She's demanding "the return of all property, or the equivalent actual cash value of said property" that was given to Target.
The Wylie Police Department declined comment on the case, "due to circumstances tied up in court," a department spokesperson told Coupons in the News. A Target spokesperson also declined to comment on "pending legal issues."
So what remains is a strange situation, in which at least one Target employee has been convicted of abetting coupon fraud that another trial court determined didn't actually occur. And a stockpile of items that Target claims was stolen from its store, is now the subject of a lawsuit in which the stockpile's owner claims it was improperly taken from her.
As for SnipSnap, it now boasts more than four million users, 50 retail partners and was acquired earlier this year for $6.5 million.
So while Rumenapp and Target battle it out in court, Kirkwood fights for a new trial and Villenueve struggles to pay more than $12,000 to his former employer – at least someone's already come out ahead.