UPDATE: Based on new information from Inmar that was not provided prior to publication, this article has been updated to clarify that the direct link to the coupon in question was not initially distributed by Hopster or Pilgrim's.
At one time or another, you've probably received what's known as a "customer service", "thank you" or "apology coupon" from a company hoping to right a wrong, or just express its gratitude, with a high-value or free-item coupon. Typically you'll get this in the mail, printed on heavy card stock, with a hologram or other security features. But sometimes, it might come in the form of a printed coupon, similar to the type you might print at home. A really high-value printable coupon. A coupon unlike anything else you're likely to find online.
And that's when the problems can start.
Just ask the Pilgrim's Pride Corporation, the producer of fresh and frozen chicken products served in restaurants and sold in stores. A recent Pilgrim's printed coupon mailed to select customers offered $10 off any Pilgrim's, Country Pride or County Post product. Then it went viral, counterfeiters got a hold of it, and scores of people got a whole lot of free chicken, with cash back to boot, before Pilgrim's scrambled to pull the plug.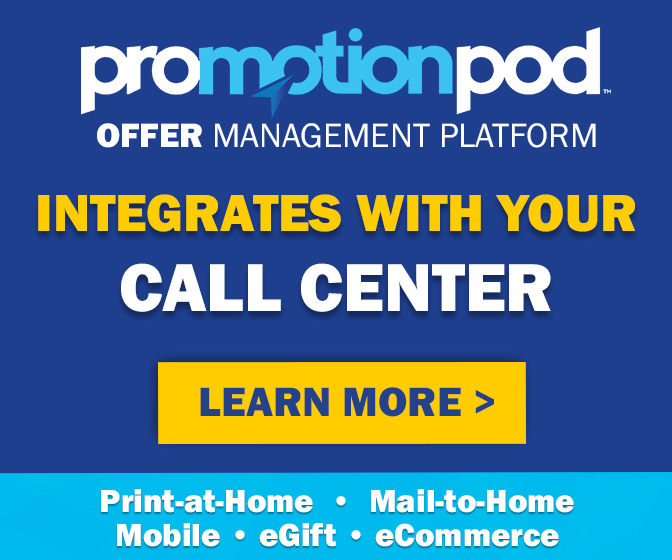 "COUNTERFEIT COUPON WARNING," reads a notice issued by the Coupon Information Corporation on Tuesday, followed by pictures of three printable Pilgrim's coupons branded "Counterfeit". "Pilgrim's is not currently offering any $4.50 or $10.00 coupons online."
Now, many who got a hold of the coupon are wondering whether they've cheated Pilgrim's – or whether Pilgrim's cheated them.
The genesis of the $4.50 coupon is unclear. But at one time, there was indeed an honest-to-goodness $10 Pilgrim's coupon available. "It was located at an unpublished URL that was intended for internal business use only and not for consumer access," said Brian Wiegand, Senior Vice President at Inmar, the owner of Hopster. "It was instead intended for exclusive use by a small group of specific consumers. These consumers received this offer in the form of a physical coupon via U.S. mail." The coupon "was never intended to be emailed or available for Print at Home, or otherwise distributed online to any consumer by Pilgrim's Pride or Hopster," Wiegand said.
But even an "unpublished" URL isn't invisible. Someone discovered the Hopster URL on which the coupon was hosted, and sent the link to a friend. And that friend sent it to a friend, who sent it to a friend – who sent it to the entire internet. And before anyone knew it, shoppers were getting loads of Pilgrim's products for free. And for shoppers at places like Walmart, who bought Pilgrim's products that sold for less than half the value of the coupon, they got their chicken for free, and plenty of overage, too.
"Someone exploited an unpublished URL and then illegally distributed the coupon," Inmar said in its initial statement to Coupons in the News, confirming that the coupon was indeed legitimate, if unauthorized – at first.
So Pilgrim's did what most companies do when faced with an out-of-control, high-value coupon. It branded all of them counterfeit, and announced that retailers should not accept any of them.
"The current confusion in the marketplace is the direct result of certain individuals who knowingly and unlawfully exploited an unpublished URL and distributed it widely on the internet," Wiegand said. "Hopster and Pilgrim's Pride immediately notified the industry to prohibit unauthorized redemption of this coupon."
Don't go looking for the $10 coupon now, because the original link is long gone. "The URL in question has been removed and the coupon has been invalidated in our system," Inmar said. That alone should have solved the problem. And it might have – had it not been for the actual counterfeits.
Not content with just two prints of the $10 coupon, counterfeiters began creating copies and selling them online. Some even went so far as to alter the "Authentication PIN Numbers" imprinted on the coupons, to make them look unique and legitimate. Lists began circulating on social media, of "known counterfeit" PINs and "known legitimate" ones, along with photos of long receipts showing multiple $10 coupons used on $4.98 products, as well as freezers full of chicken ("72 bags and counting!" one photo was captioned).
Adding to the confusion, the coupons pictured on the CIC notice that were branded as "counterfeit" contained PINs that showed up as being legitimate, at least until Hopster disabled its online coupon verification system late Wednesday and replaced it with a notice stating that "ALL Pilgrim's Pride coupons recently distributed online are invalid and not authorized for use."
Wiegand said security measures are being implemented to prevent such unauthorized access in the future. "We are also working with the appropriate authorities and conducting forensic analysis to identify the individuals responsible for the criminal acts," he added.
A Pilgrim's spokesman declined to offer a comment. But now that the word is out, and retailers across the country have been warned not to accept the coupons anymore, the party's over – to Pilgrim's relief, to the counterfeiters' dismay, and to the frustration of those who received a link to the Pilgrim's coupon, not knowing that they were never intended to have it. "Other people who have legit coupons they printed themselves cannot use them now, because other people made copies," one commenter wrote in an online coupon forum. "So unfortunately for honest people, the ones who wanted to make a quick buck ruined it for you."
So the next time you have a question, comment or concern for Pilgrim's, don't get your hopes up for a "thank you" coupon – particularly not a printable one. After all the free chicken Pilgrim's has given away recently, it may be a while before the company is feeling thankful toward couponers again.