Usually when a high-value coupon offer goes viral and things get out of hand, the coupon issuer makes excuses, or apologizes, or vows never to do it again. Not so, however, with a series of popular coupons being offered by the wireless carrier T-Mobile. The coupons seem to be getting increasingly out of control week after week – and the company's colorful CEO doesn't seem to mind one bit.
It's "T-Mobile Tuesday", which means another free coupon for T-Mobile customers today. And Buffalo Wild Wings locations across the country had better brace themselves. Their company is the latest to provide a coupon for a free item, as part of the program that some previous participants are living to regret.
With great fanfare, T-Mobile Tuesdays began back in June. "I'm not announcing any bulls**t loyalty schemes," company CEO John Legere said at the Times Square launch announcement. "Loyalty schemes are broken and backwards and everybody hates them."
Instead, T-Mobile is giving away free stuff. As a thank you for being a customer, T-Mobile subscribers who download the T-Mobile Tuesdays app are presented with special offers each week. The first week featured a free medium two-topping Domino's pizza, a free Wendy's Frosty, a free movie rental from Vudu and a free ticket to the opening weekend of the movie "Warcraft".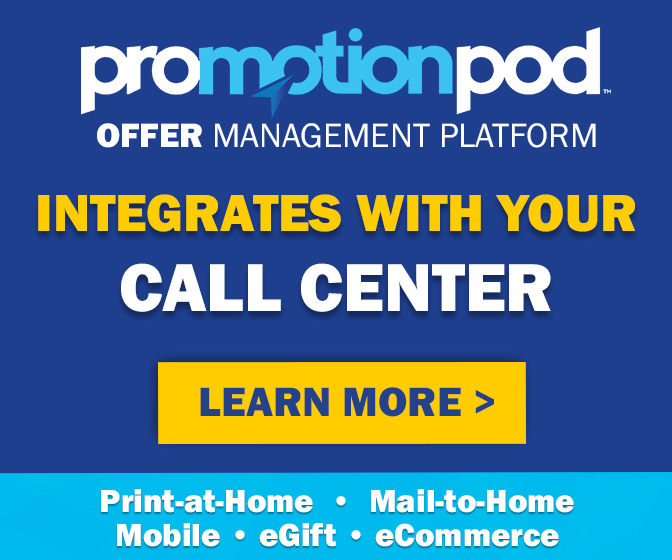 The movies were nice and the Frosty was fun, but people went nuts for the pizza. More than a million people downloaded the T-Mobile Tuesdays app within the first 48 hours of its launch, crashing the company's servers. Then, Domino's franchises across the country were slammed for two Tuesdays in a row, as T-Mobile customers who successfully downloaded the app stampeded into stores to claim their free meal.
Or multiple free meals, that is. Due to a glitch in the system, the offer was limited to one free pizza per account, but not one per phone number. So households with multiple lines on a single plan combined their offers for one big free family pizza party. Domino's tried to limit the number of free pizzas available per store, but that just angered coupon bearers who were denied their free pizza once that limit was reached.
So what was originally supposed to be a regular weekly offer from Domino's lasted all of two weeks, before the pizza maker backed out. "The T-Mobile promotion generated an overwhelming response," a Domino's spokesperson said in a statement. "The demand was significantly above what we agreed to in advance."
Instead of apologizing for the over-redemption, Legere reveled in it. "OMG T-Mobile customers slammed Domino's stores!!" he tweeted. "They saw 3x & 4x in a typical day and can't handle the volume."
And that was only the beginning. Subway offered a free sub via the app two weeks ago, and stores were similarly slammed. But many would-be customers came away empty-handed. "We encourage all our franchisees to participate in this exciting promotion, but each restaurant is individually owned and operated and some franchisees may choose not to participate," Subway said. Judging by comments online and on Subway's Facebook page, not only "some", but many, franchisees chose not to participate, leaving plenty of customers soured on Subway.
Further blackening Subway's eye was a lawsuit filed on the very day of the promotion. Two California T-Mobile customers sued both Subway and T-Mobile, complaining about a text they received promoting the T-Mobile Tuesday deal. The plaintiffs say they did not give their consent to receive marketing messages via text, in violation of anti-spam laws.
Then there was last week's PetSmart coupon. Another apparent glitch sent hordes of shoppers into PetSmart stores to stock up on free stuff. In conjunction with PetSmart's celebration of its 7 millionth pet adoption, one of last week's T-Mobile Tuesday offers was a coupon for "$7 off your purchase of $7 or more" at PetSmart.
A Texas man tweeted the above photo of the checkout line at his local PetSmart. Unlike previous single-use coupons that had to be presented via the app, to ensure that only T-Mobile customers could redeem them, this one came in the form of a link to a PDF coupon hosted on a dedicated section of PetSmart's website. The bar codes were not unique, so the coupon quickly went viral when deal-seekers realized that anyone – not just T-Mobile customers – could use it.
The coupon also stated that it could be used once per customer, but many couponers reported using it once per transaction – and many cashiers let them – which means they were able to get $7 worth of pet supplies completely free, over and over again.
"Way to drop the ball with this week's T-Mobile Tuesday!" one customer complained on T-Mobile's Facebook page. "Not making that $7 PetSmart code unique, all these non T-Mobile people were at my PetSmart and looked like they were abusing it too. Walked in, saw the circus and walked out."
And if T-Mobile's CEO was concerned about this latest coupon offer gone crazy, any more than he was concerned about the others, he certainly didn't show it. "Wow!" Legere tweeted. "So many spoiled pets!! Love it!!"
T-Mobile had long been the fourth largest mobile carrier among the "big four" (Verizon, AT&T, Sprint and T-Mobile). It's now third, ahead of Sprint, thanks to a surge in subscribers, due in part to unconventional promotions like T-Mobile Tuesdays. But with several retailers now facing problems related to coupon over-redemption, lawsuits, bad publicity due to arbitrary coupon limits or non-participating franchisees, and outright coupon fraud, some of T-Mobile's growth could be coming at the expense of its T-Mobile Tuesdays partners.
Among this week's freebies is a free snack size order of wings from Buffalo Wild Wings. Let's hope they're ready for the rush – and, if the past is any indicator, the potential aftermath.
Image source: Twitter/@JorgeAAlvarez