JCPenney might be wishing right about now that it had stuck with its old plan to get rid of coupons for good.
The department store got a lot of pre-Black Friday buzz for the generous coupon offer it had planned. On Thanksgiving afternoon and again on the morning of Black Friday, all of JCPenney's approximately 1,000 stores handed out coupons to shoppers as they walked through the doors. While supplies lasted, the least you could get was $10 off a $10 purchase. One in 100 shoppers received a $100 off $100 coupon. And one lucky shopper per store got the golden ticket – a coupon for $500 off a purchase of $500 or more.
"Shop in store & jcp.com" the coupons invited recipients. The back of the coupons contained the instructions "For jcp.com orders, enter appropriate online code provided when prompted at checkout."
But never mind all that. It turns out the coupons didn't work online – and were never meant to.
Many coupon recipients who didn't want to battle the crowds, wait in long checkout lines or couldn't find what they wanted in the store, decided to take the coupon home and order online. But they were unpleasantly surprised when they found out they couldn't. The system wouldn't accept the coupons, and customer service couldn't help.
So was it a system error? More like a printing error.
"The Black Friday Deals Ad and the $10 off $10, $100 off $100 Instant Savings Coupons & $500 off $500 Super Savings Coupons incorrectly state that the coupon is valid in store and on jcp.com," the company explained in a statement. "The ad and coupons should state that the coupon can only be used in store. We apologize for any inconvenience this may cause."
Well. That was one heck of a misprint. And it unleashed one heck of a torrent of complaints, from customers who weren't about to drop everything and race back to the store to use their coupons before they expired Friday night.
"This is very deceptive advertising, and most certainly a customer relations debacle," one shopper wrote on JCPenney's Facebook page. "The coupon clearly states on the front and on the back that it can be used online. You just changed your mind for whatever reason and are now making excuses," another commenter wrote. "It isn't the customer's mistake. I'm never going back to JCP again," added a third.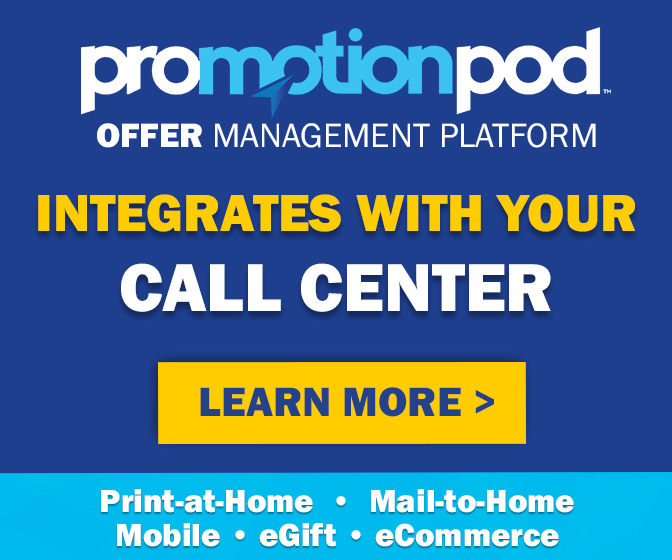 "There was signage at the store and associates informed the customers about the limitations while giving them away," a customer service representative offered in response to one of the complaints. But many customers insisted they were told no such thing.
Some other shoppers were told that they could use their coupon only after 5pm on Friday, or after the Black Friday sales were over. "Adding a promotional coupon to an order will not work while our Black Friday pricing is in effect," one customer service representative explained.
"After prices go up and we lose out on the savings," a Facebook commenter responded. "Not what the coupon says."
The coupon blunder tainted what was otherwise shaping up to be a successful Black Friday for JCPenney. Stores reported plenty of shoppers and brisk sales, as CEO Marvin Ellison ironically played up his company's ability to satisfy customers whether they shop in store or online.
"If you would read some of the futurist and retail experts five years ago, they would say that the e-commerce business would eliminate the need to have physical stores," Ellison told CNN on Black Friday. Instead, he said physical stores and online stores are "merging together." "So I think retailers, JCPenney included, will have to build a really good strategic plan on how you leverage both retail footprints, both digital and physical, to serve customers more effectively."
Perhaps the company could start by accepting coupons both in stores and online, which say that they can be used both in stores and online.
"You've got to be agnostic on where people buy… you want to put the customer in charge," came the advice from someone who was once in Ellison's position. That someone would be Ron Johnson, the former CEO of JCPenney who presided over the company's disastrous 2012 plan to eliminate coupons and sales.
"We went way too fast at JCPenney, and I take responsibility for that," Johnson went on to tell CNBC on Black Friday. "We changed the pricing strategy literally overnight, we started to move the content around, it was too fast for our employees, our customers, and that made it more painful than it needed to be."
Johnson may have been wrong about many things. But some think his plan to eliminate coupons may have been right in retrospect. "The number of coupon complaints is hilarious," one commenter wrote on JCPenney's Facebook page, in reaction to the Black Friday blowback. "Should have let Ron Johnson keep his job, he solved your problems and none of you knew it!"
When you take into consideration coupons that don't work, angry customers and an unrepentant company – maybe getting rid of coupons altogether wasn't such a bad idea after all.